Well I've bought another 'cheap' Seiko on the bay. It is marked on the back 6309-8900
and on the dial 6309-820L :-
At first sight I was really pleased, other than some minor blemishes on the dial it looks to have hardly been worn but when I tried to find '6309-8900' on the net every image shows this case :-
rear view here:-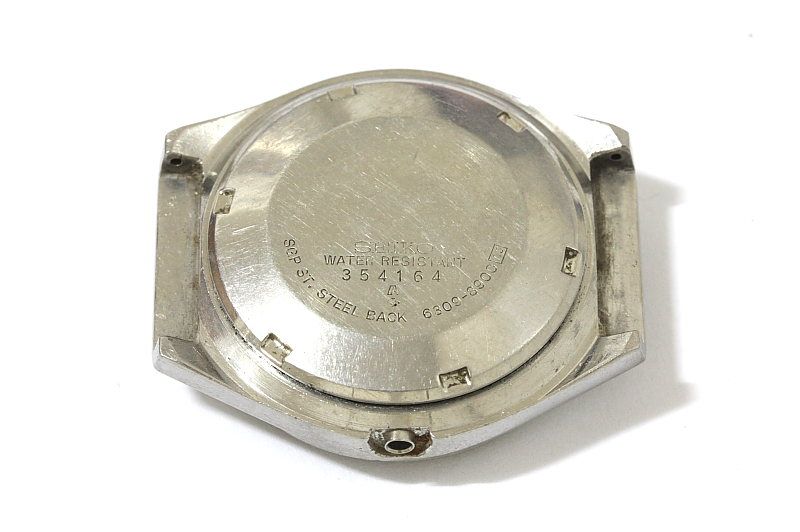 At this point I was suspecting a real Faiko so removed the back and was pleasantly surprised to find a very clean 6309A movement and not the 7S26 that I had suspected had been 'cobbled' onto the dial.
Further investigation has revealed that the case, movement dial and bracelet (Z363S) all belong together and appear to belong to a 6309-8610 watch (several examples of this, that I have found images of, show the identical watch to mine) so 'all' that is 'wrong' is the case back.
With this in mind I did some more searching and found the 'correct' 8610 back on
http://www.speedtimerkollektion.com
Watch this space for pictures when I get it and re-finished to the same condition as the rest of the watch.
An 'interesting' exercise with, hopefully, an easy cheap conclusion.