Discussion Starter
•
#1
•
Hey folks! I'm looking around to buy a Seiko 5 Spot 6119-8120 or 6119-8121. It's a diver sports watch with a WR of 70m, and was produced around the late '60s-'70s or so - someone more knowledgeable can correct me if I'm wrong.
Watch needs to be in working order without issues. Aesthetically, I prefer the black dial/black bezel version, but would also be okay with any other colors. Doesn't matter if it's just the head, on a bracelet, or a string of hemp rope =)
Isthmus
,
Russie
, and
Watchbear-71
each have (or had) either the 6119-8120 or 6119-8121. Here is what it should look like (first photo borrowed from Watchbear-71):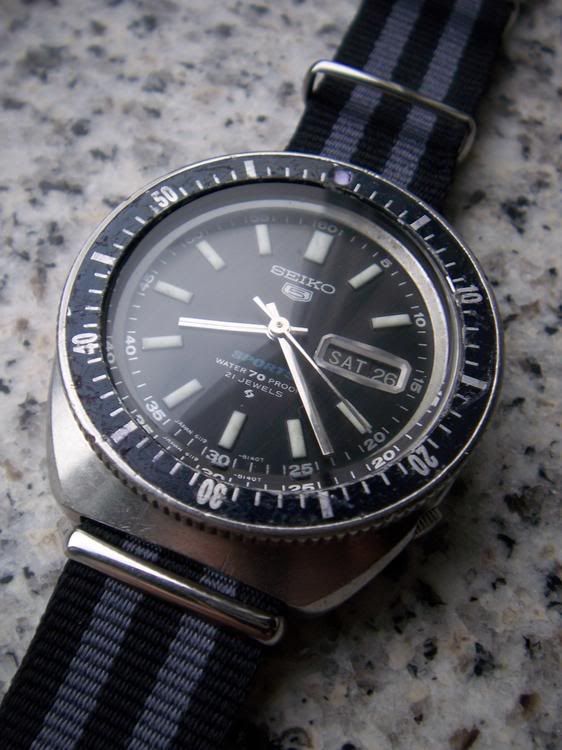 I have a reference from when I recently purchased RiddimDriven's
Seiko Orange Monster
, and have an eBay account as further assurance.
Please PM or email me if you have this timepiece or know of someone who would like to sell theirs - I would be happy to discuss reasonable offers.
Thanks so much!