At the risk of repeating myself
....
Looks like I get to start today's WRUW thread.

Though perhaps on not such an auspicious note.

This morning, I've been evaluating a couple of the 'lesser' examples of gold-tone 7A38-7260 SA100J in my collection (I have far too many of them). One of them is due for the chop - or a new lease of life, depending how you look at it.
Here's the dial / movement from the second of those well-worn gold-tone 7A38-7260's that I posted yesterday, now transplanted into my recently acquired salesman's sample case.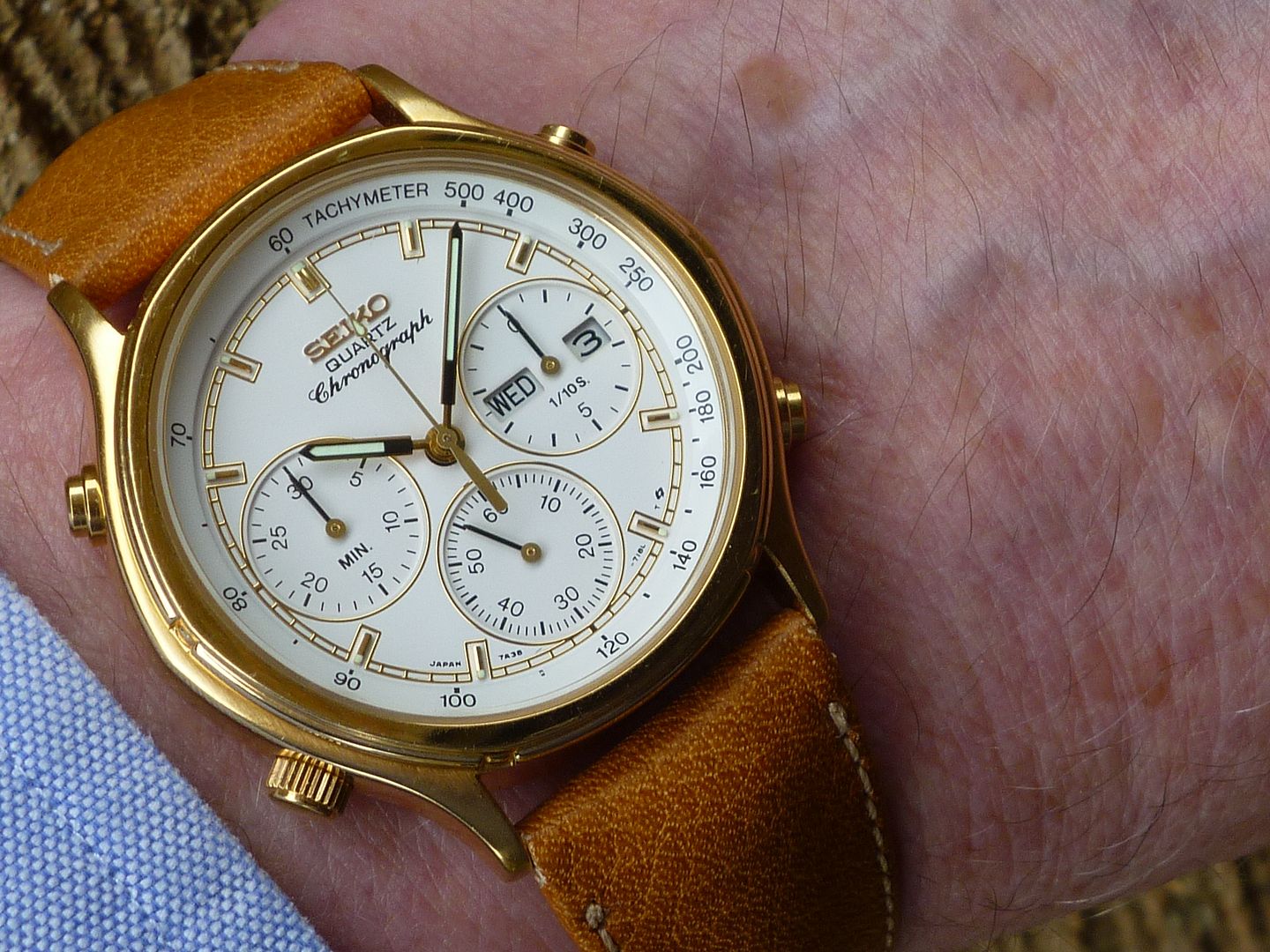 I seem to have ended up with three of them on the original Seiko tan leather strap: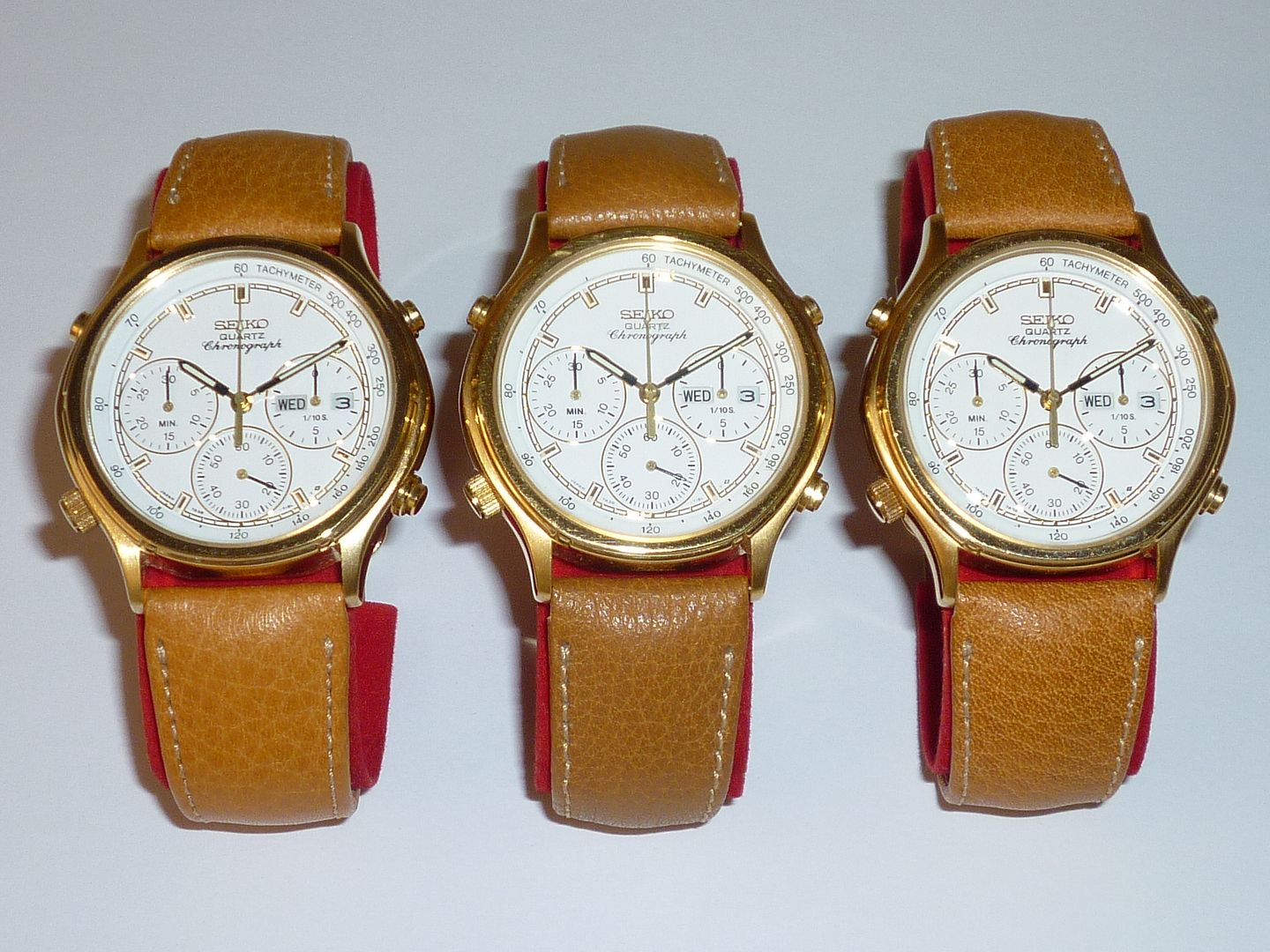 (Plus a couple more besides). In case anybody's interested, I've written the full story up here:
An appreciation of the World's First Analogue Quartz Chronograph... and particularly of the 7A38 day/date version, in all its many and various guises.