Sub-titled '
Bank Holiday Beater
'.
Wearing this 'el cheapo'
BreitBling
7T32 clone - a Racer (Orient) HFA019-70 this morning.
Picked it up as a non-runner off the Spanish classified site Todocoleccion, last month for 9 Euros.
It had suffered what appeared to be a fairly serious battery leak, but fortunately it was mostly the dry white powdery residue, rather than 'acid'. After cleaning up the mess yesterday afternoon and fitting a new battery, surprisingly everything worked, including the alarm - and seeing as it was still running this morning, keeping perfect time, I thought I'd wear it for at least 5 minutes.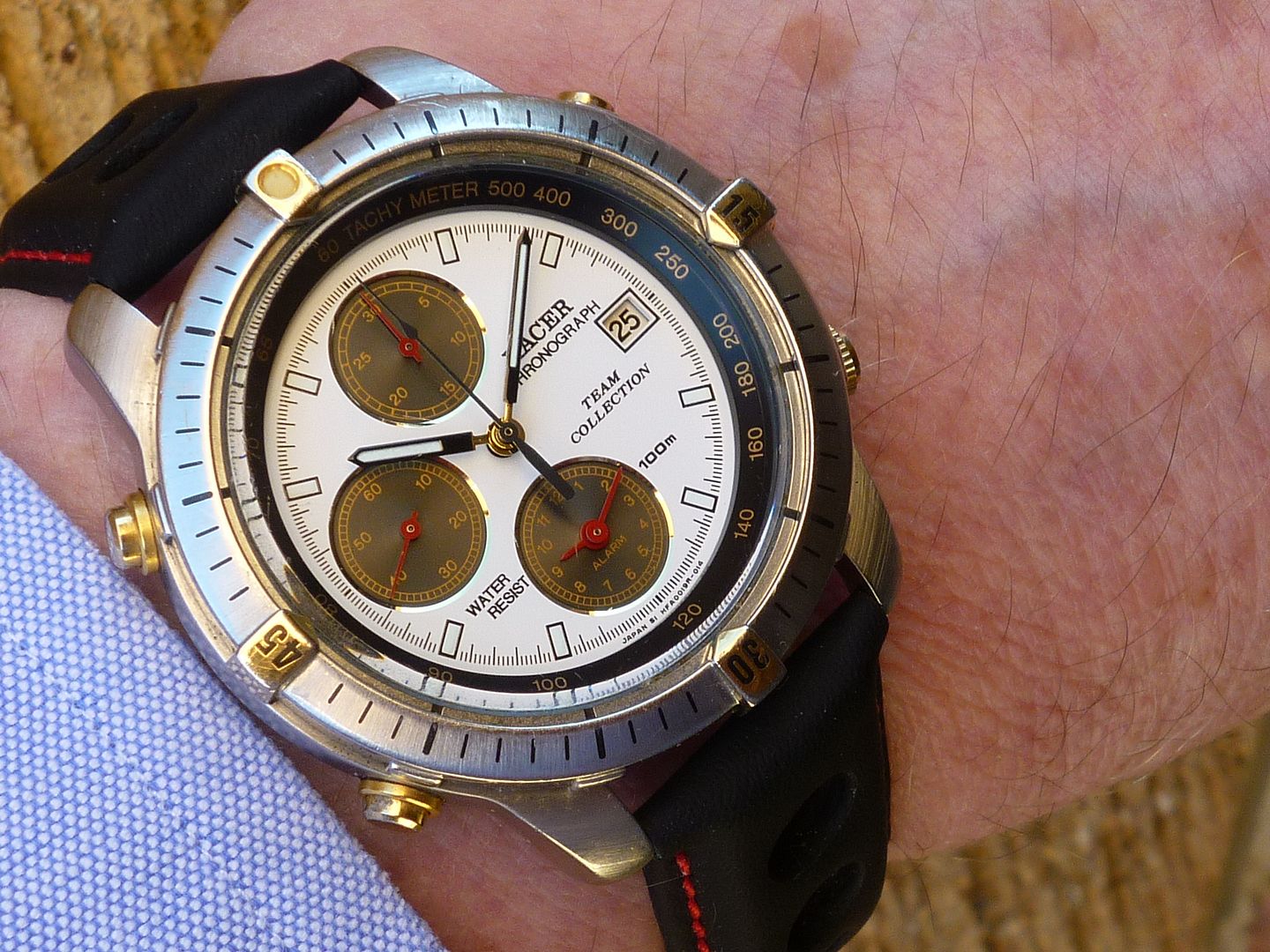 In case it looks vaguely familiar, this is the 7T32 (HFA) equivalent of the 7A38 Racer Orient J39027-70, which I'm pretty sure I've posted on SCWF before. If not, here's a couple of library shots: