Discussion Starter
·
#1
·
When it comes to exercising (mainly running and cycling) I find that my preference lies squarely with Timex. I've tried lots of brands and while there are lots of competent products out there, I find that Timex's ironman line tends to have the right mix of real world functionality, affordability, reliability and ease of use that I generally seek. Yes there are watches with far more capability (even from timex), but for my needs these are my two favorites:
For cycling my favorite is the
T5E4319Z Black O.V.A. I love it because it mounts on the inner side of your wrist, so it faces you while your hands are on the handle bars. No need to lift your hands from the handle bars to see the time or your routine record. Also the lap button has bee moved to the top of the case, making it far easier to operate by touch alone. There is a metal finished version of this watch which is also very good looking.:


For running (and going to the gym)
the T54933 100-lap Ironman Triathlon (IMHO the best "real world" all around sports watch ever made) is my watch of choice. not only is it capable, but the soft nylon strap with it's velcro lock make it functional and very comfortable while exercising.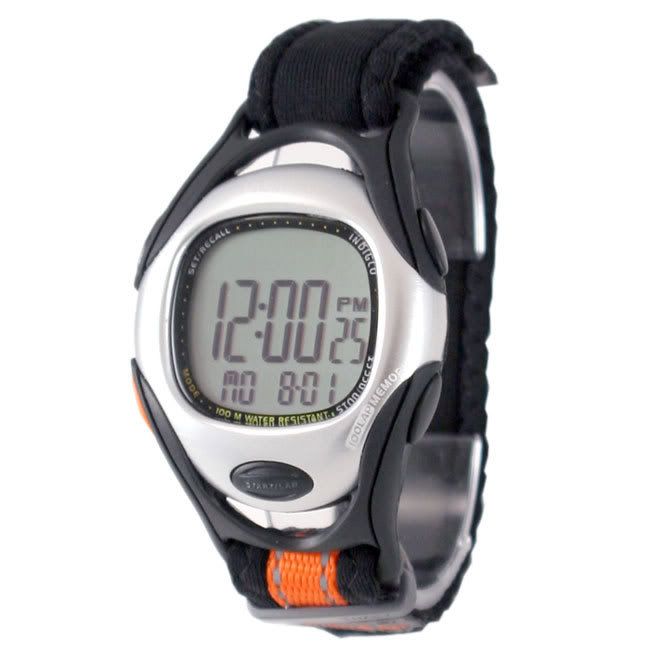 So chime in, which are your favorite digital watches for exercising and why?