Discussion Starter
•
#1
•
I don't mean existing models with finer points, like a screw down crown on 6105s.
More like, what were some fantastic models that could have been made with existing parts.
I find the 7549 300m Professional SS Tuna to be a fantastic watch. I have a fairly clean one from 1982 I wear on an Italian Chrono bracelet. Compared to the other professional divers, it's a joy to get into vs a mono case.
It could so easily have been made with a nice 6309 based movement as well, giving us another 300m pro auto diver.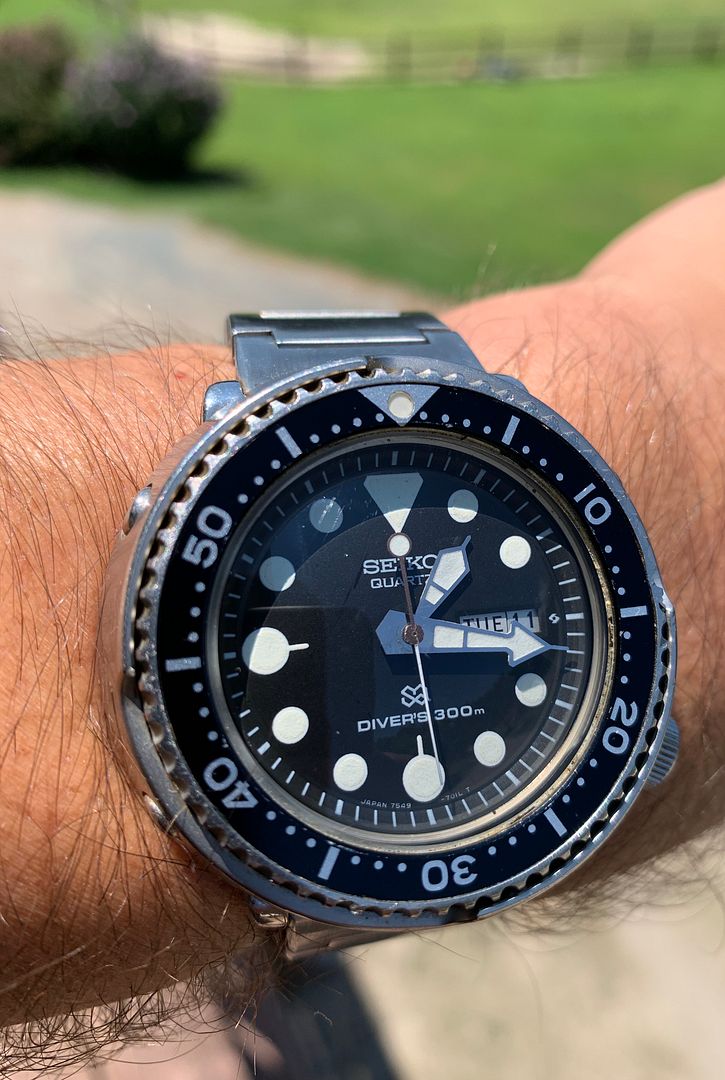 I also never understood the phaseout of the 6309/6306 case. It would have been an easy quartz diver, again with off the shelf parts.
was there already some pending Daini vs Suwa diver takeover pending?
The catalogs from the start of the 7002 era, say beginning 1990 or so, seem to become filled with a variety of diver designs, quartz, kinetic, etc. of which there is little to no knowledge, fandom, collectibility, yet the heavy hitters are still around in new forms and sought after,
with unrealized options that could have been developed.