Discussion Starter
·
#1
·
I thought I snagged a perfect match inner bezel (nos) off the bay for my rough-tough helmet - the bezel turned out to be the right diameter alright, with the proper ridge to fit the component ring, but quite a bit flatter and blue-green instead of black... ???
Because it sort of matched the green on the dial I decided to install it, whaddy'all think?
The original bezel was in such a sorry state, with about 40% of the scaling remaining, it was beyond wabi...
This watch seems to have been to hell and back, the second chrono I bought if I recall correctly. I paid 50 euro for it about 4 years ago, which I thought was a steal at the time, green as I was. The abused part of the watch is mostly hidden, so I can show you the rest of the photo's without fear of causing any of my esteemed fellow forumers to hurl at the sight!
)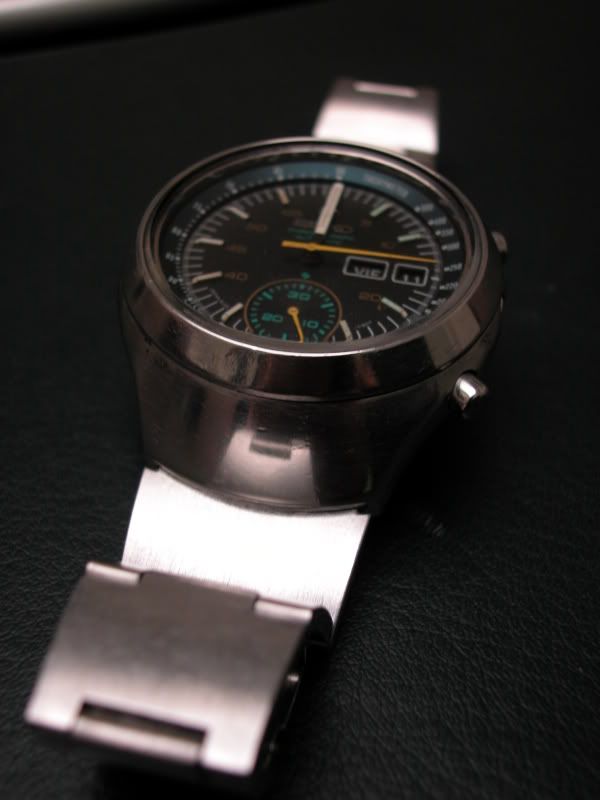 I'm quite fond of the bracelet I found not too long ago. It fits the watch well as it also had it's share of roughhousing ...show you the rest as well. If you would have seen what's under the hood, you wouldn't believe it would run at all...it's surprisingly correct to boot! A tribute to the sturdiness of these movements.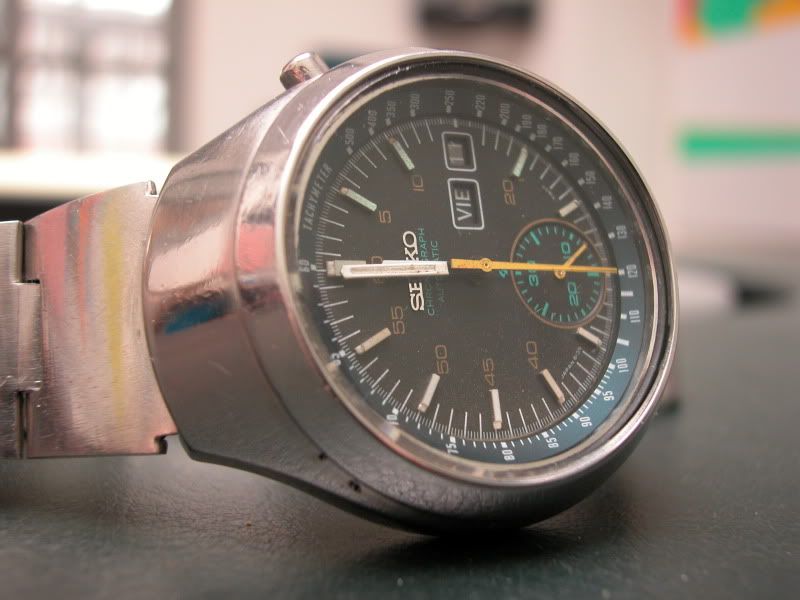 Regards, Ferdinand