Discussion Starter
·
#1
·
:-[
8)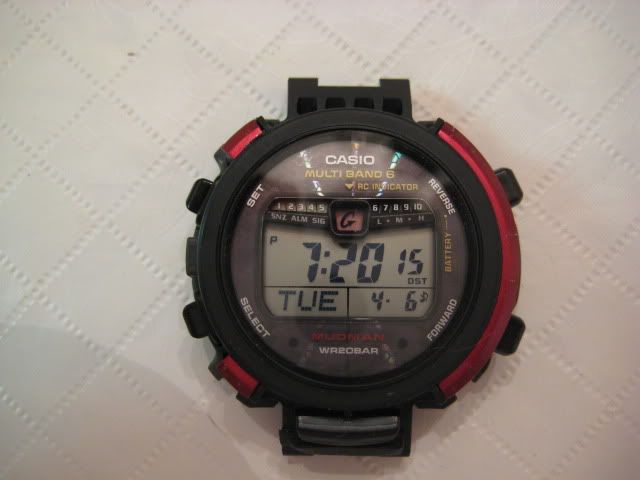 Nah, I meant a naked
Mudman...

Did I get ya?

I decided to boil the bezel as I was tired of mashing the stiff buttons with my fingers. Seems to have softened the resin a little bit. Not as much as I was expecting, but better.

I did manage to learn that the two screws that hold the bezel on the sides of the case are not the same size. I couldn't figure out why one was sticking out more than the other when I first put them in. It seems one side of the resin case is slightly thicker than the other.




Anyway, here's a nice glamor shot with all his clothes on...