Discussion Starter
·
#1
·
Non runner and looking a little tired I thought I'd nab this on ebay because of the bracelet and proof/proof. Sellers pictures.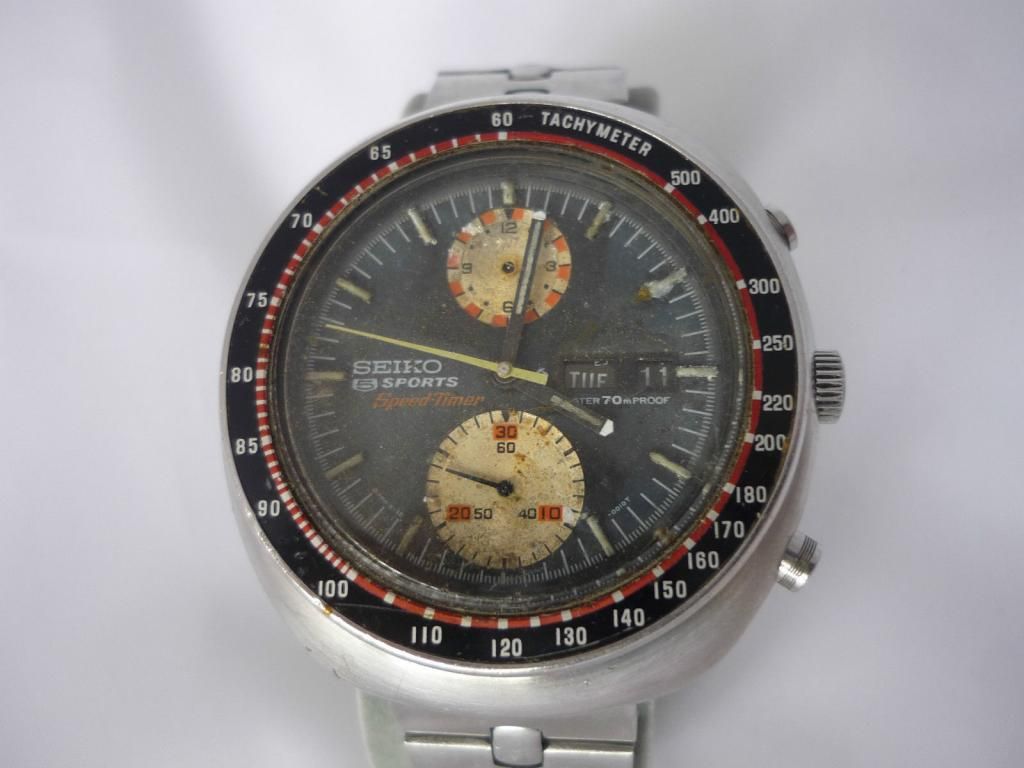 Well after tearing it apart and cleaning it all up its running well but I'm down a hour fly back lever 753617 (broken in half) and the hammer spring 586611 (only half of it there, sort of like you get on a 6139A).
Dial is a little past its sell by date but I can live with it, better than a AM!
Glass is scratched which hides the dials imperfection somewhat!!
Anyway it looks 44 years old still but I kinda like it.