Hi all.
Picked up this Longines dial and movement.... manufactured in 1959..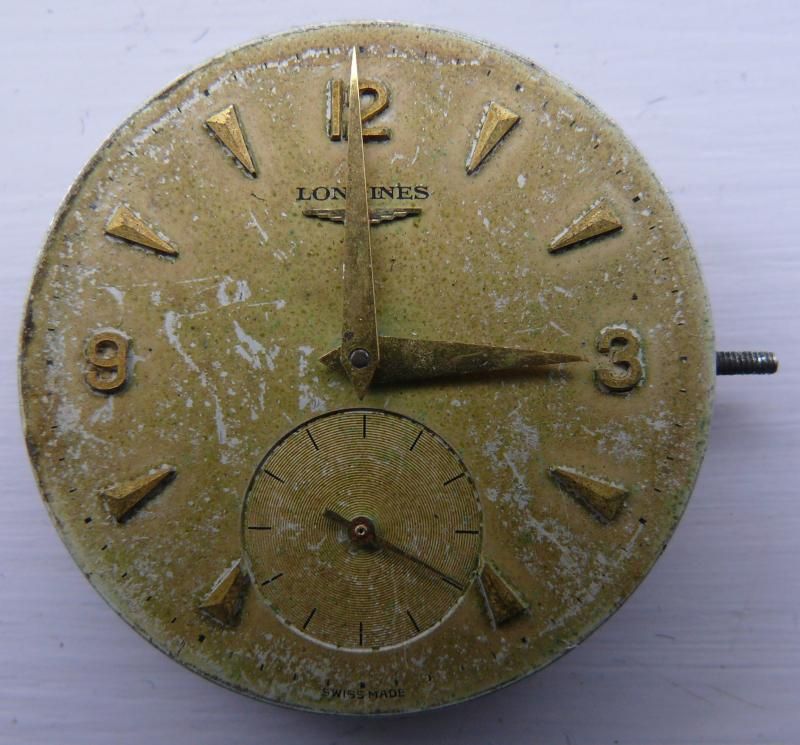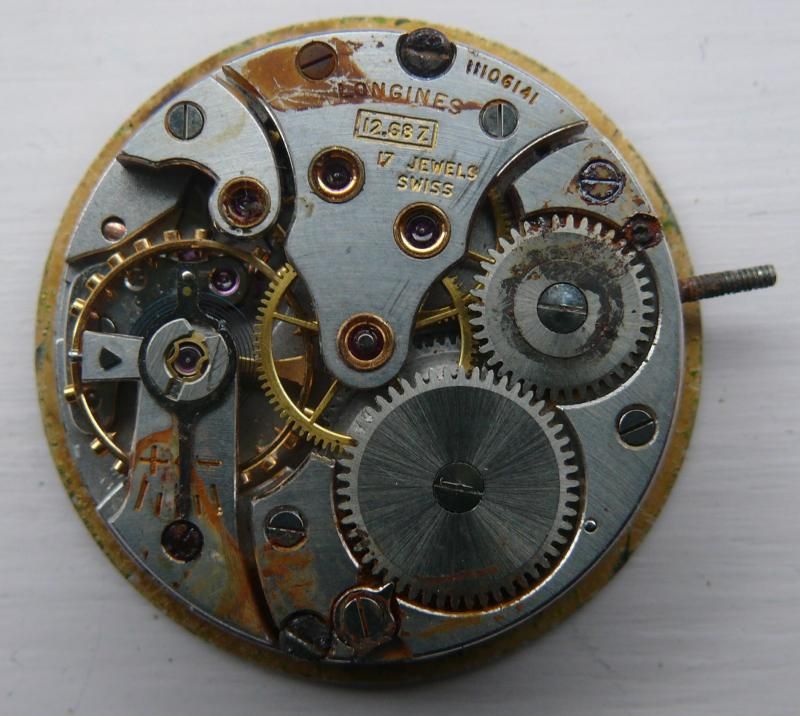 and after some surface cleaning.. looks like most of the rust is from screws..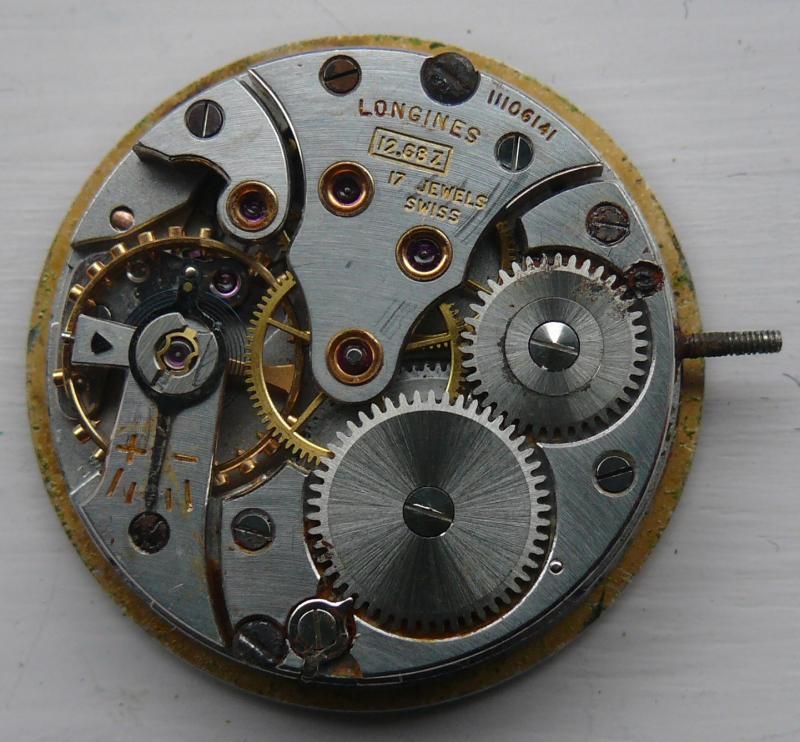 I suspect it was originally housed in a gold case and someone has sold the case for its gold content..
Setting function operational again and starting to tick..
So here is a shot from under the dial..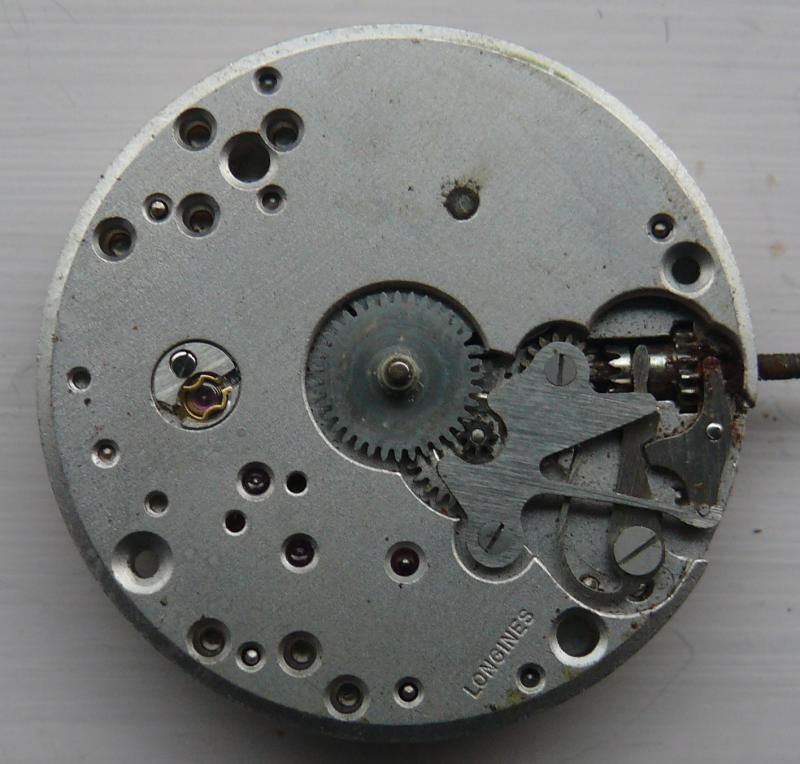 Tried the saliva on the dial but made very little difference, so pondered on what Dave on TKNZ forum had said and decided that a drop of lemon juice from a fresh lemon.. and here is the result.. no lacquering at this time..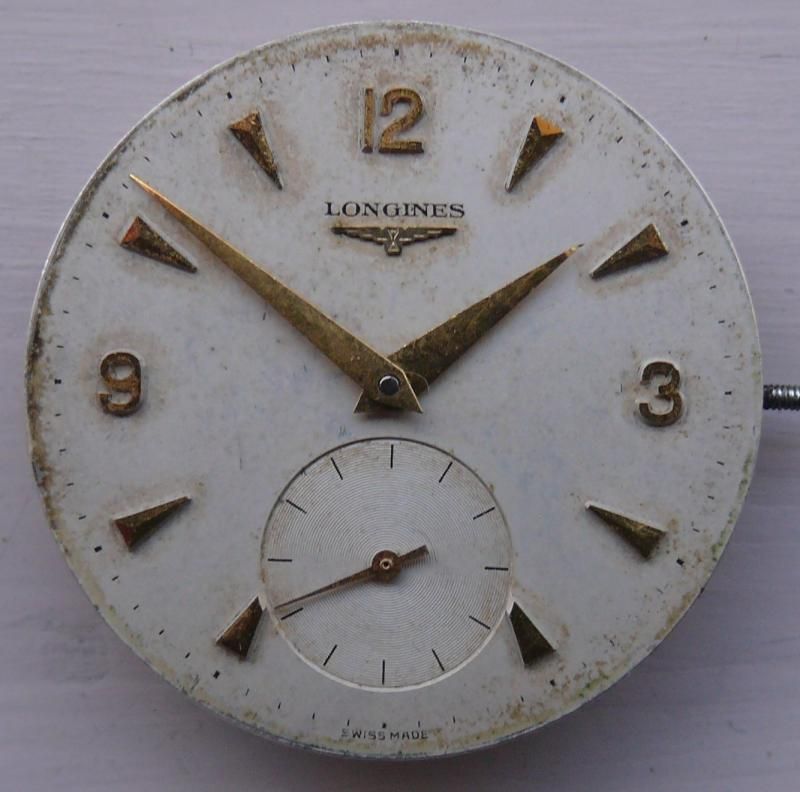 Next steps.. see if can find a case to fit and get the movement serviced..