As already mentioned expect to pay between $100 and $150 for a reasonable piece. Our friends on eprey seem to have them
on a regular basis. I have a few in my collection ,including my fathers yellow /gold version ,a black version with NOS bezel and insert,
and a blue version. Will have to track down the silver version one day. As their is not to many nos available for this watch I would wait and
find one with a decent bezel insert that has not faded to much..................
My dads original one from 1974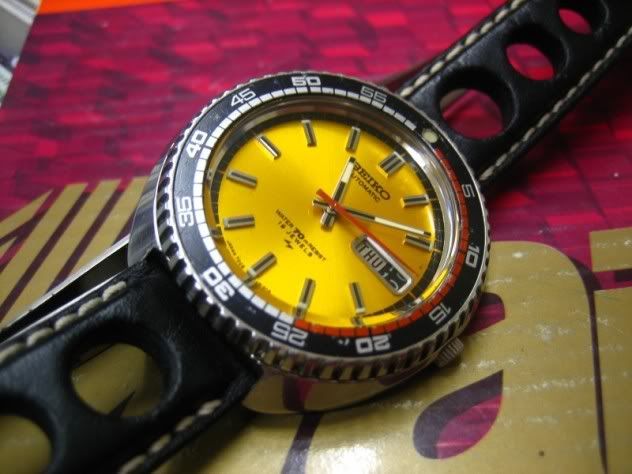 black version with the nos bezel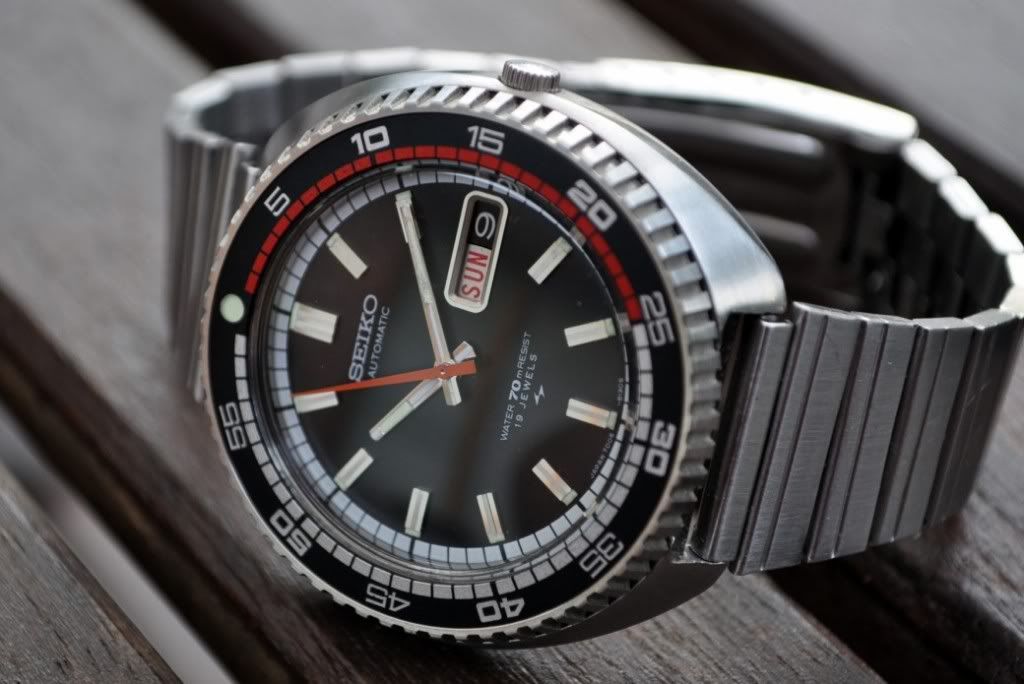 and the blue version