Discussion Starter
·
#1
·
Authored by
Tachy
I would like to talk about the concept of the outside shroud of Prospex this time. However, I will not talk now about a functional thing or a technical thing of the outside shroud. I would like to talk about the artistic design this time.
First, as you know, the project of making Professional pieces was started after one complained letter which had been sent to Seiko was received. The author of the letter was the diver who was called Mr. O. This is a story from 1972. After that, very many problems were summarized through Mr. O's helping and several investigations. All of those problems had been solved over three years. Tokunaga was engaged in the technology in Suwa-Seikosya (present Seiko Epson). On the other hand, Mr. Tanaka was engaged in the design and the plan in Hattori-Tokeiten (present Seiko Watch). About seven persons participated in this project where these two persons became central.
Mr. Tarou Tanaka (THE SEIKO BOOK: p.116) was the first university graduate designer in Hattori-Tokeiten. He established the design method called "Seiko-style" between the end of 1960s and the early 1970s, and designed many Grand Seikos and King Seikos. He carried many works out also in this Professional project.
The portion which should be called the face of this Professional is probably the outside shroud. Because it has the expression which others do not have. What did Mr. Tanaka really imagine in this design? It is said that there was something that gave him a hint, in fact.
I believed that what had become the hint of this form was the headgear which boxers wore. Because I had simply imagined it as the symbol of the role of shock-resistance. However, when I went to confirm it with Tokunaga, he laughed and answered:
"It is absolutely not. Because, Tanaka-san was the MOST ELEGANT person in Seiko. Also he does not like boxing itself."
Did you mean that the boxing is a vulgar sport? Or about a headgear? I think that a headgear is a beautiful form.
Well, then. What was the truth? OK. The truth is a "fujitsubo". (I'm sorry. I don't know what this living thing is called in English -- it is a kind of shellfish like a clam or oyster.) Many fujitsubo live in rocky sea beach. A fujitsubo has the husks of beautiful cone form like Mt. Fuji. A fujitsubo lurks in the dogged husks and is protecting the body against rough seas. He caught the sight and got the hint for designing the shroud.
Most elegant! I took off my hat and saluted deeply to his aesthetic sense. Although I looked repeatedly at that the boxer who wore a headgear was knocked down, I have never seen any fujitsubo knocked down by the wave. To be sure, it is an ultimate protector. Because, it has the actual result of having continued fighting with the sea by continuing evolution during a very, very long time. He must have felt it as true beauties, as well as many traditional artists who feel beauties from natures in order to make true beauty itself be embodied.
--- List of all shrouds ---
Name: Birth: Materials: Note: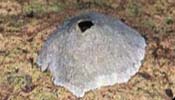 Fujitsubo: Unknown: Calcium: Cone form like Mt. Fuji:

600m(auto): 1975: Titanium and Ceramics coating: Skirt:
600m(quartz): 1978: Titanium and Ceramics coating: Not skirt:
300m: 1978: Stainless Steel: Not skirt:

150m(hybrid): 1982: Polyurethane: Not Prospex:

1000m: 1986: Ceramic: Not skirt:
--- A memorial of all Prospex lovers's ---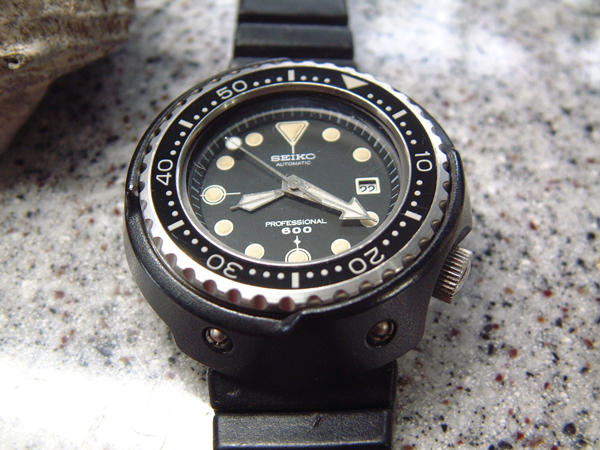 January, 1975. New history of shroud and that of Professional started. After that, the soul of Professional went toward other domains too. And now, Professional have accomplished wider evolution as Prospex (MarineMaster, LandMaster, FlightMaster, etc.). -- Prospex go together, no matter where you go!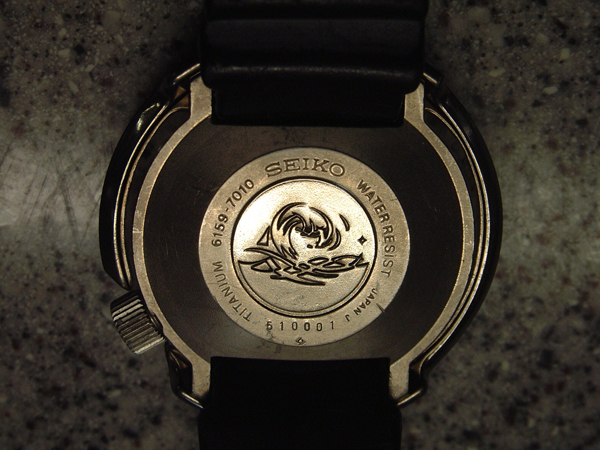 Yes, this piece is a memorial of all Prospex lovers's.
Tokunaga said: "This watch hid many possibilities in the shroud."
Merry Christmas to you all!
Tachy