Discussion Starter
·
#1
·
Hi guys,
I lately spotted a 6309-7040 in the German bay, with no high bids on it.
A look at the bad Photo made sure that at least the bezel was not original.
So I played a bit lottery and hoped that there might been some original parts used, but it seems, that there are non except the case.
However, plan B was to use it for my first mod, so I think the converted $100, I paid haven't been a bargain, nor a total rip-off (in the auction the word original was not used).
As you can directly see:
- bezel insert is fake (I will not even call it aftermarket with the hook on the "1" of the "10"
- movement seems to be for me not original as there is a English/Roman numbers day wheel used (or does anybody know, that this was used in an legit version)
- Dial is fake.
- Hands I don't know
- Case back? For me it looks a bit odd, but I'm not sure - can anybody enlighten me regarding that one?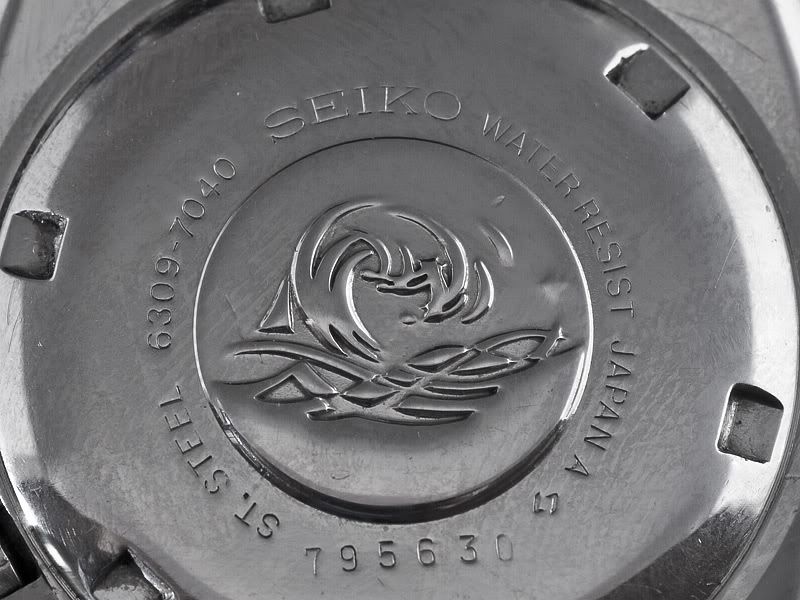 Btw: Movement runs good and on the first pic the crown was not totally screwed down.
Now, the problem is, that even I know, it's a Feiko it doesn't look too bad on the wrist. But at least I would like to replace the bezel insert.
Should I search for a better aftermarket Bezel, or use it as plaanned for a mod?
If I decide to do the latter - will 7S26 hands fit a 6309 movement?
If not, where can I get some nice hands for a 6309?
Sorry for all the questions.
Cheers,
Axel