Discussion Starter
·
#1
·
I've just been taking a few pics for insurance purposes (just in case, fingers crossed, touch wood etc!) and thought i'd post them up.....
My little collection is nothing special compared to some of the stellar hoards that some of you guys have but i like them!
The Seikos..... (Including Dagaz and Orient plus one Swiss sorry)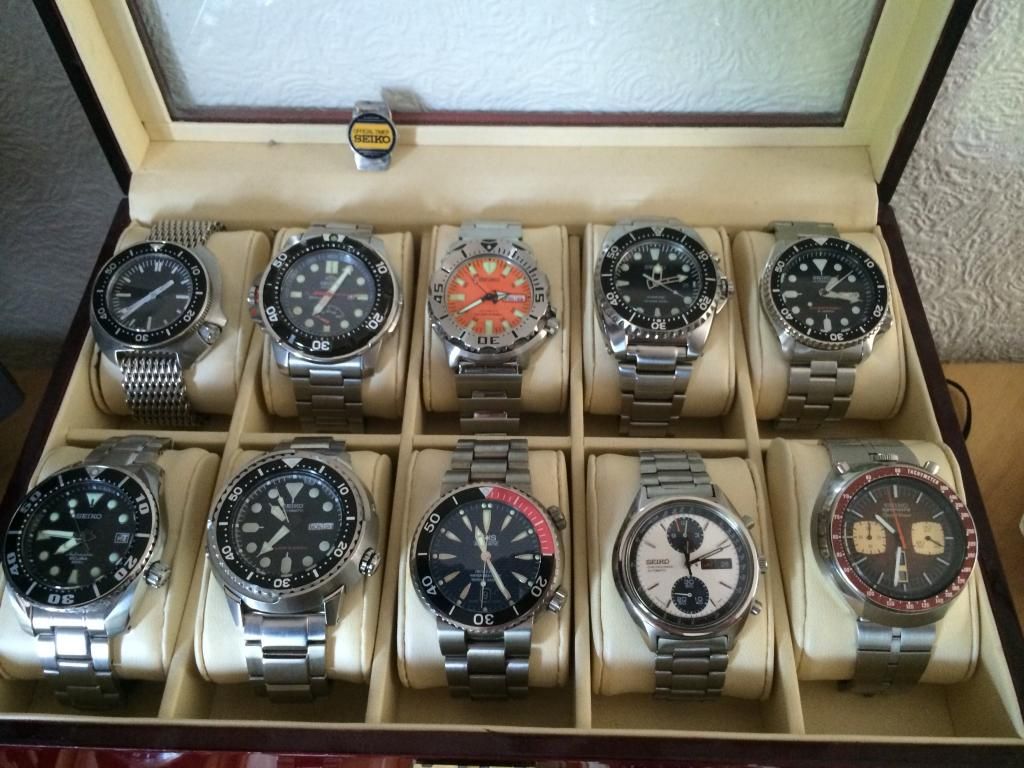 And a few more....
Citizen and Rotary ( mainly Miyota movements)
And the odds n sods - several Casios plus a few Accurist and others
And finally i think the pic that reveals the depth of my addiction.... I don't know what it is about these AD300s but i think i may have a problem....
Hope you like them , all thoughts and comments welcome.....
Andy