Discussion Starter
•
#1
•
I have a fairly comprehensive collection of vintage Seiko divers. Collecting divers is relatively easy, but chrono's are a different matter altogether. There are so many variants, particularly of the 6138 and 6139 series. I have lost track of the various models and their major and subtle differences. It is true to say that the Pogue's are my favourite 6139 and the Bullhead is my favourite 6138. Of all my Seiko chrono's the Bullhead is the one I wear most. I have a big wrist and it fits me just fine. I think I may have gone a bit over the top collecting Pogues, but that's what I like. I Decided to pretty much limit my chrono collection to 6138's and 6139's with just a couple of earlier one 5717' and a few later quartz, mainly RAF and RN issued. I also decided not to include the Daini produced 7xxx chrono's. I don't particularly like them and anyway I couldn't stand starting again with them. So, not for me.
Sorry about the rubbish photo's again. 'Just from an iPhone 7 in daylight through the window.
5717 One Button Chrono's
I like the one button chrono's. I have three, all with different casebacks. I love Seiko 1960's casebacks. I just noticed the Omega in that case…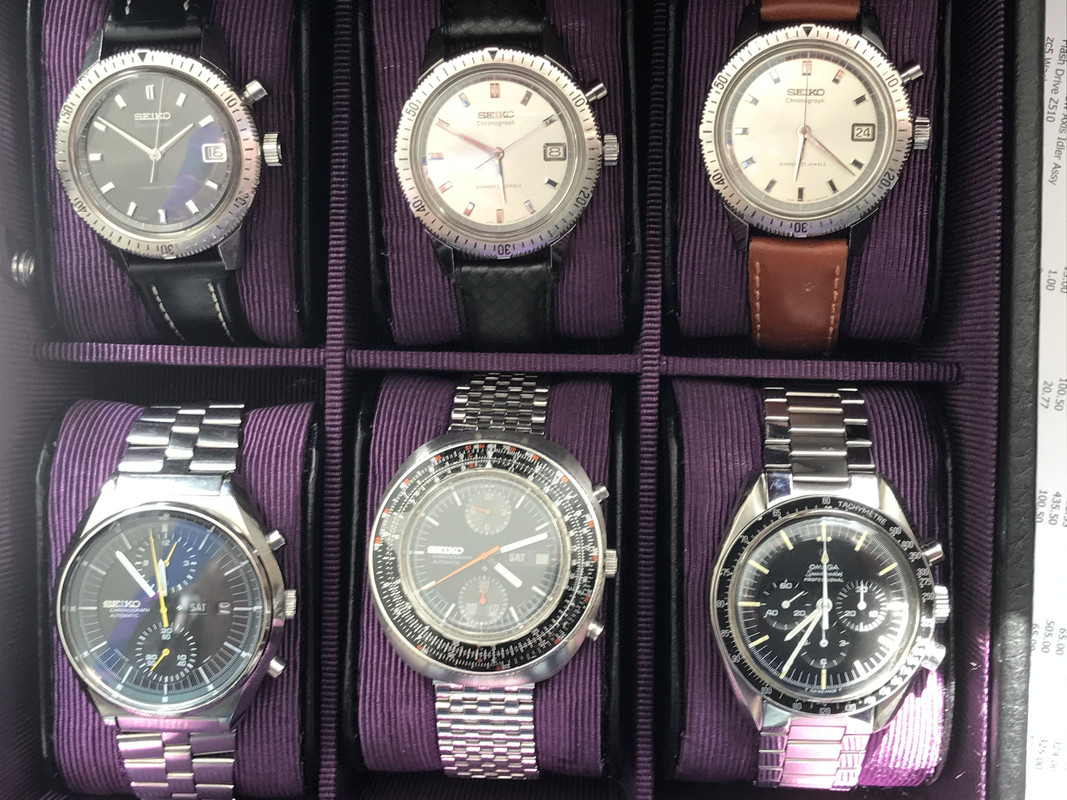 6138-xxxx
I have all three versions of the Brown Bullhead (JDM… 5 Sports Speedtimer, Speedtimer, RoW… Chronograph). There never was a JDM Black Bullhead. A couple of Kakumes, 4 of the many variants of UFO including 2 Proofs, a lovely -8010, and of course a Panda.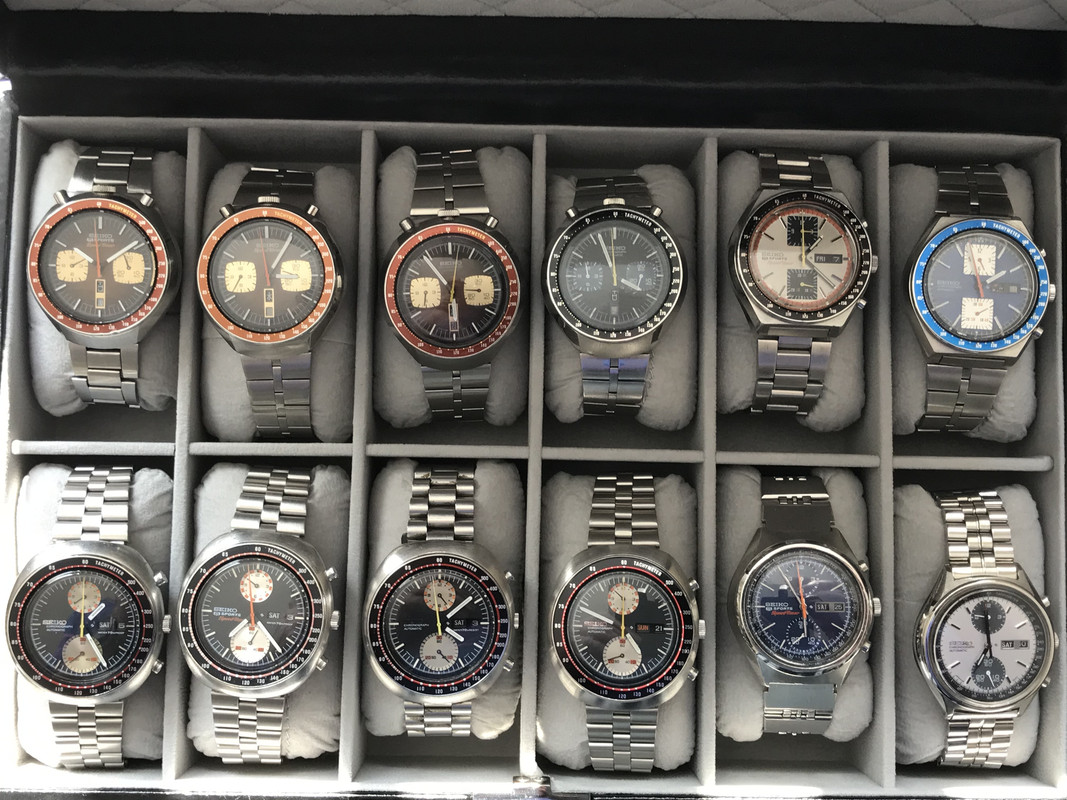 6139-xxxx
Well what can I say. I do like 6139 Pogues…..
Here's a selection of my Yellow Pogues: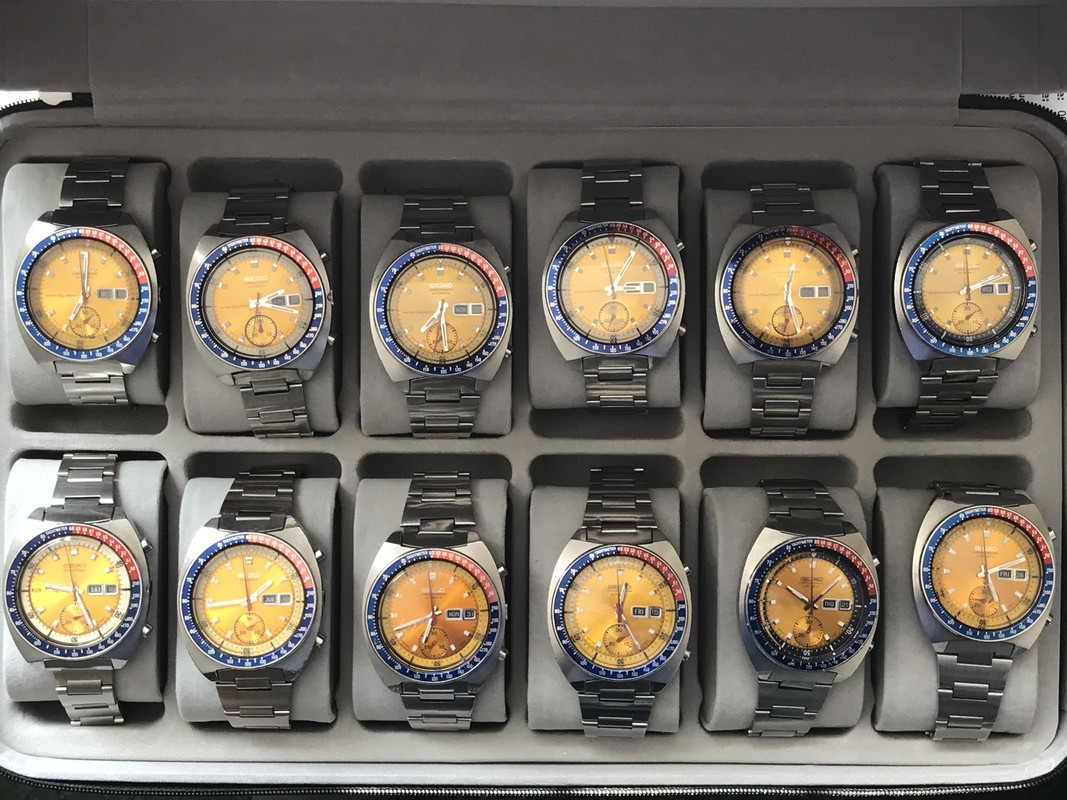 And some Blue's: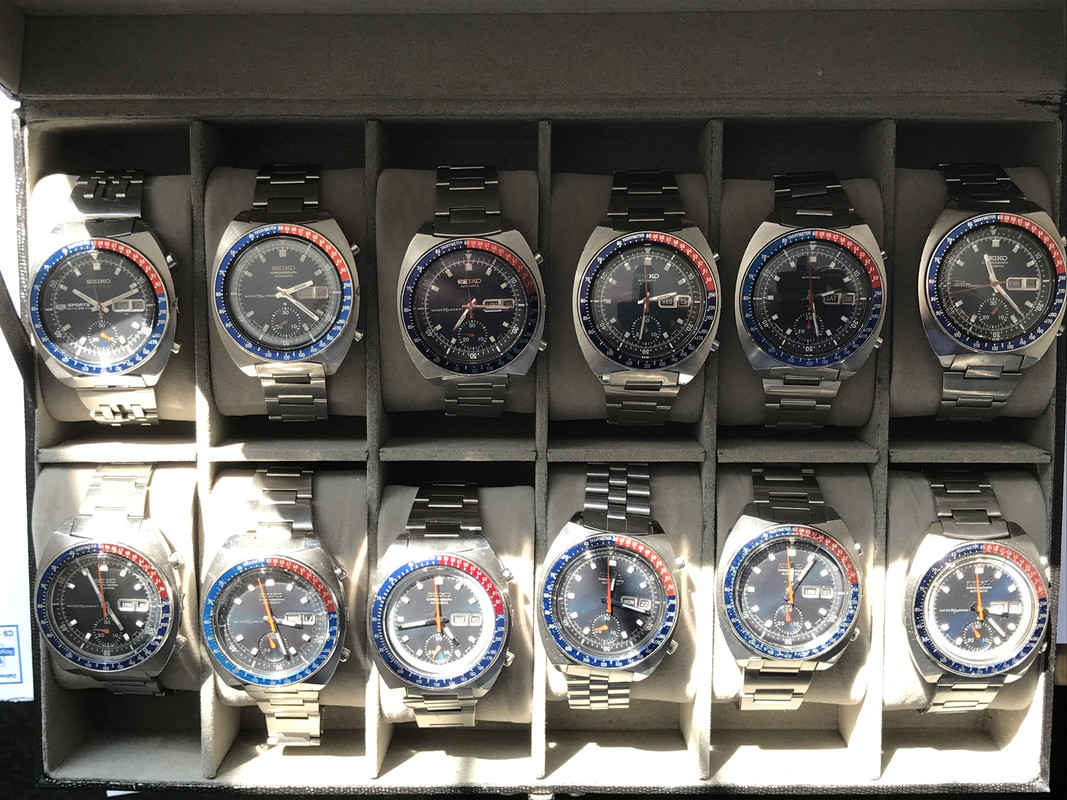 And some Silvers sharing a box with 6139-601x.
The empty space in the top row belongs to a 1969 6139-6000 Silver Proof that is with Duncan for service at the moment.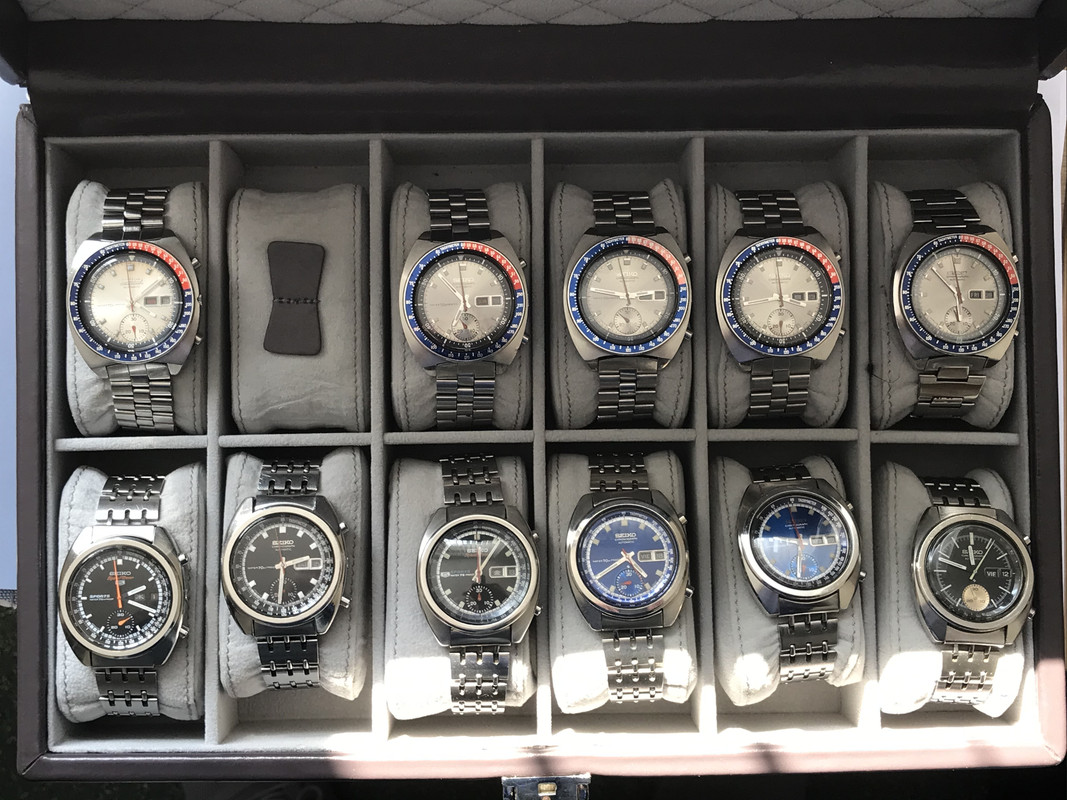 Here are some other 6139's that I particularly like…. Including a couple of JDM Coke's, a December 1972 Sunrise, an NOS Coke case and bracelet I found on Yahoo.jp recently.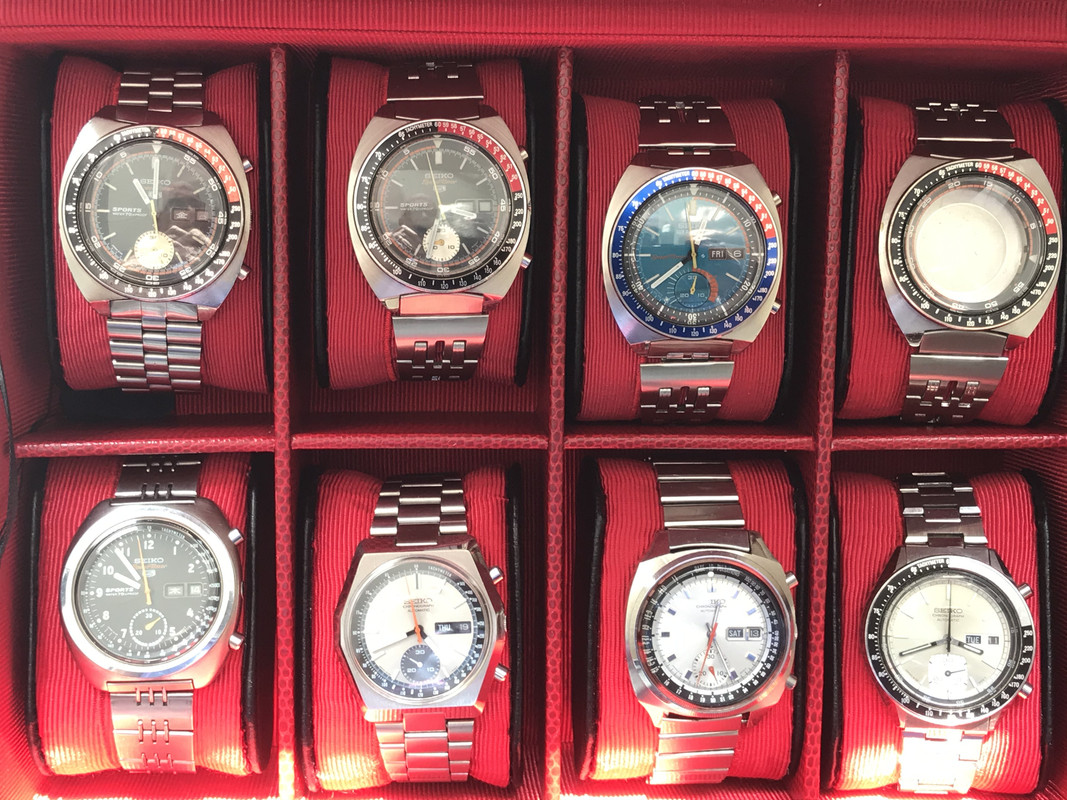 Chrono's are great to collect, they don't usually get Diver money, but they are catching up fast. The main thing to be sure of is to beware of fake dials. The watch is all about its dial, if the dial is a fake then the rest of the watch is almost certainly covered in aftermarket parts making it almost worthless. Research is evcerything!