Discussion Starter
•
#1
•
Dear All,
Wanted to share with all of you some old flea market finds that I had not posted yet. First is a Blue bell. Dial looks to be in good condition. It is working but needs a good service. There is some corrosion seen in the case, to the case inner lip, when I opened the back but it will not be seen after service. Hope the water resistance is not compromised. The watch was for $ 100/-. Bracelet is original but it has a Enicar clasp which I will need to swipe for a original Seiko one.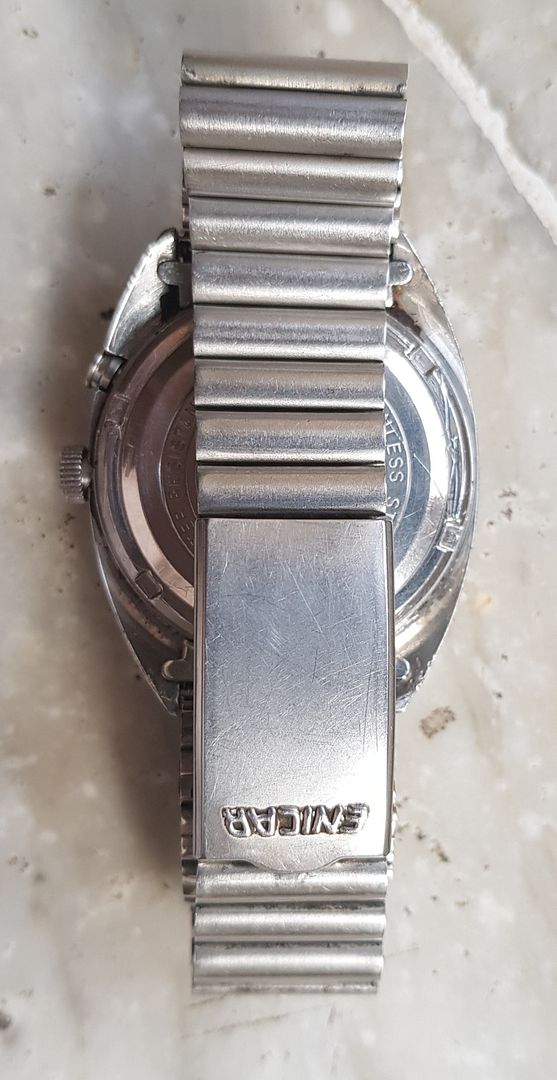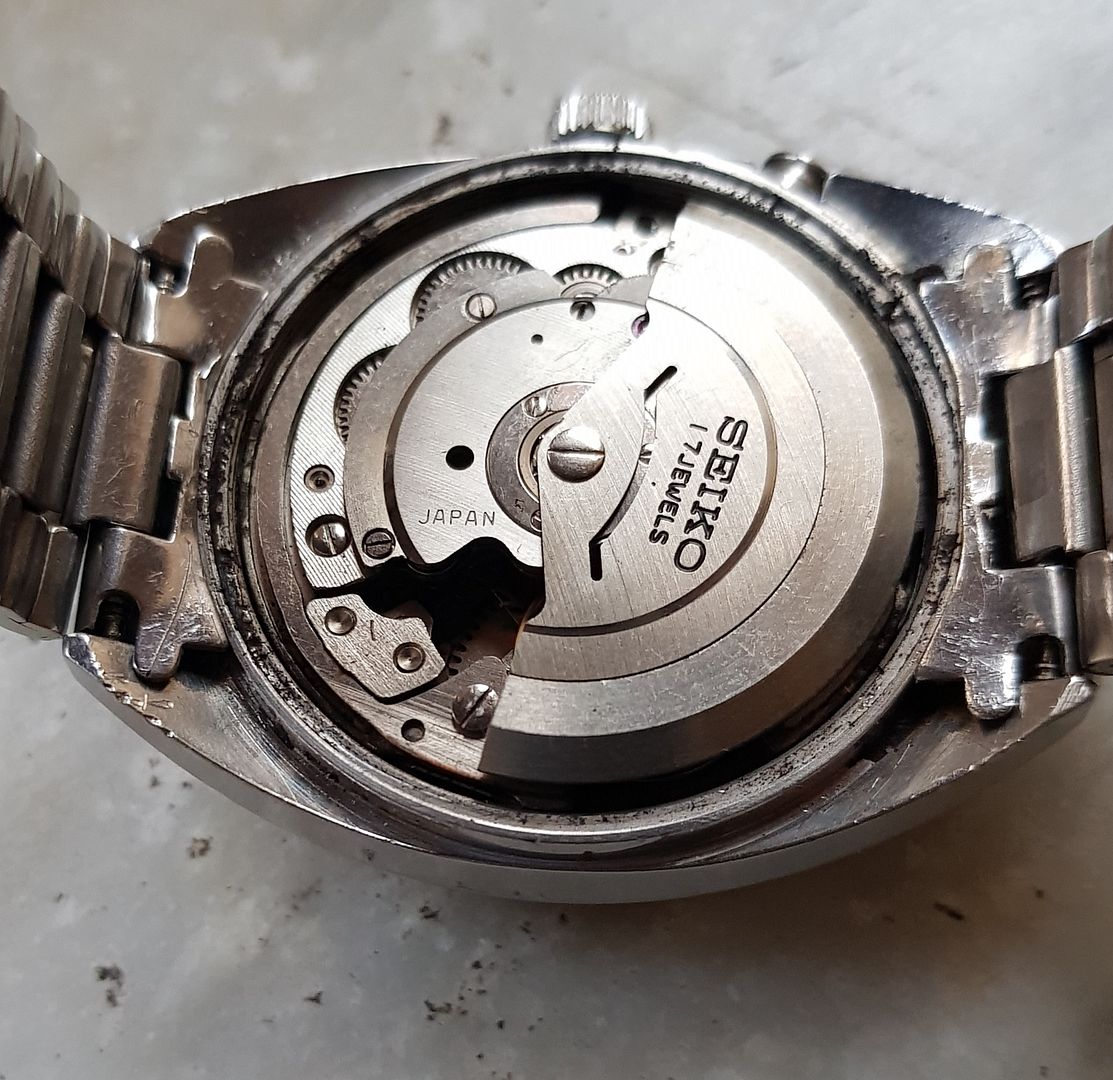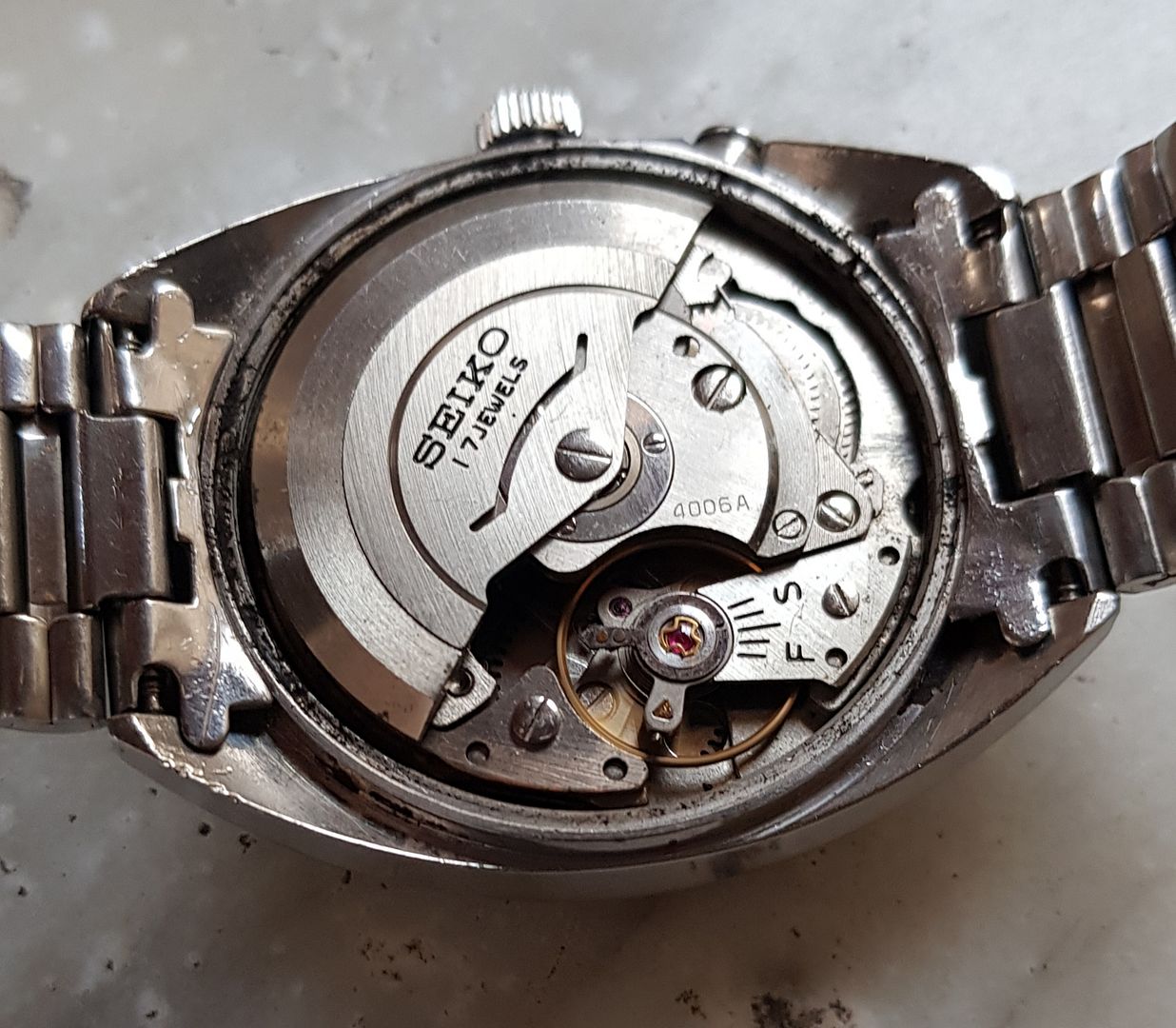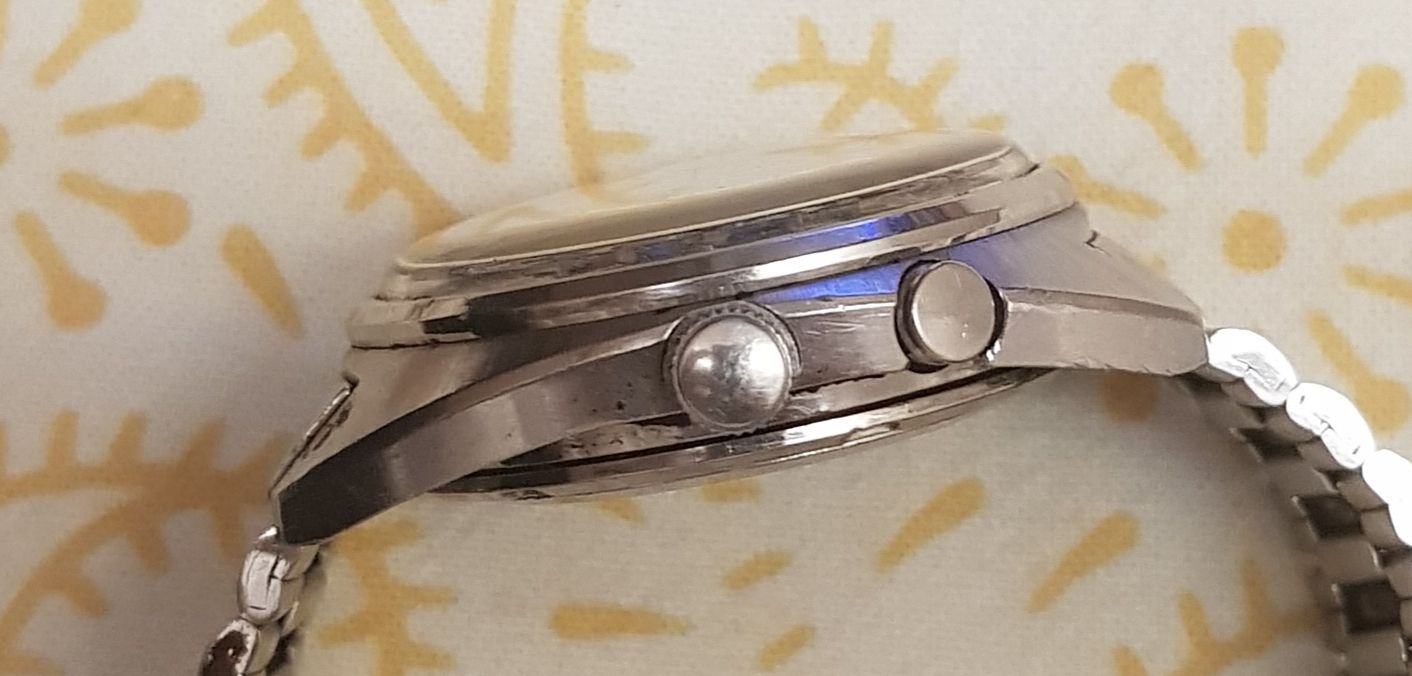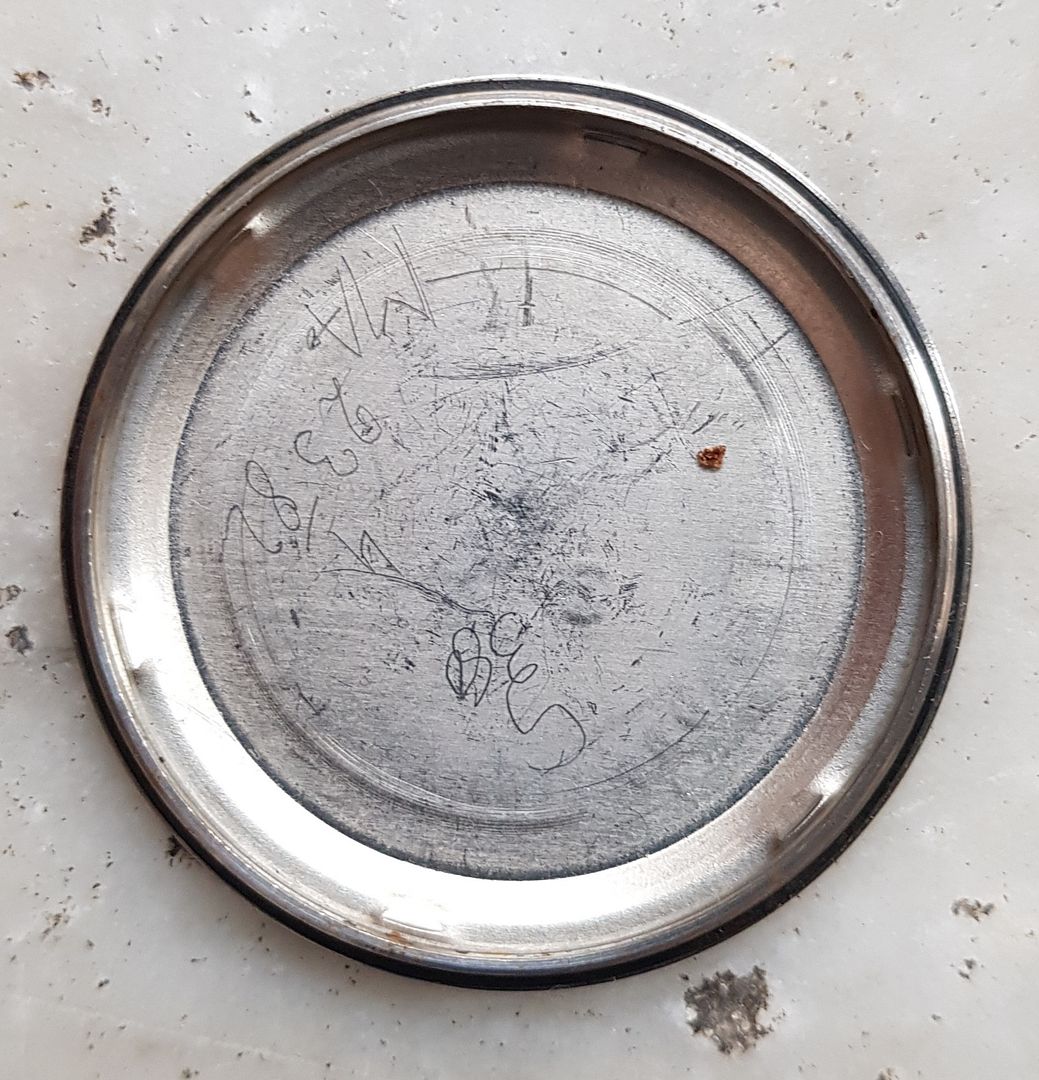 Next is a Citizen manual wind. Watch is working and the dial and movement look clean. Should be easy to bring back to glory.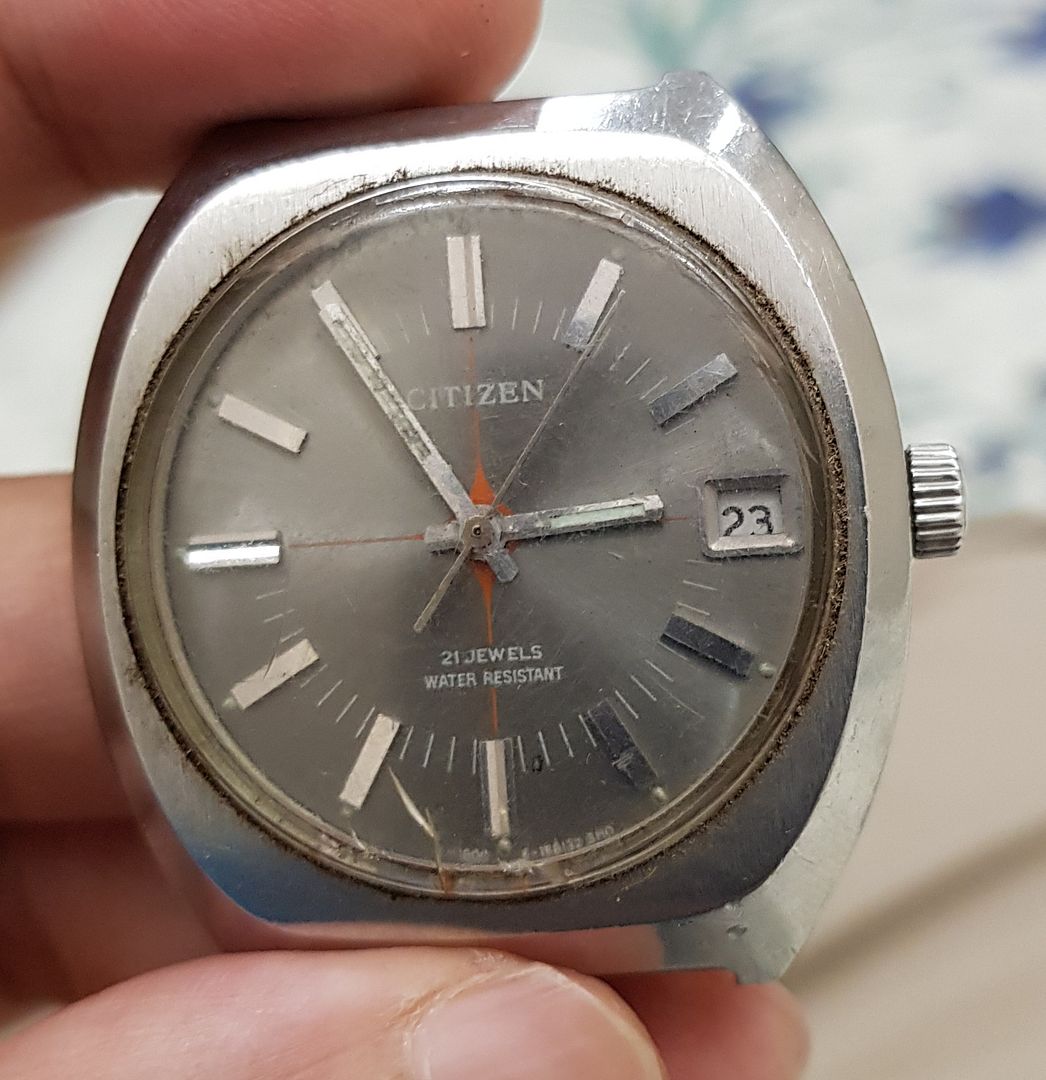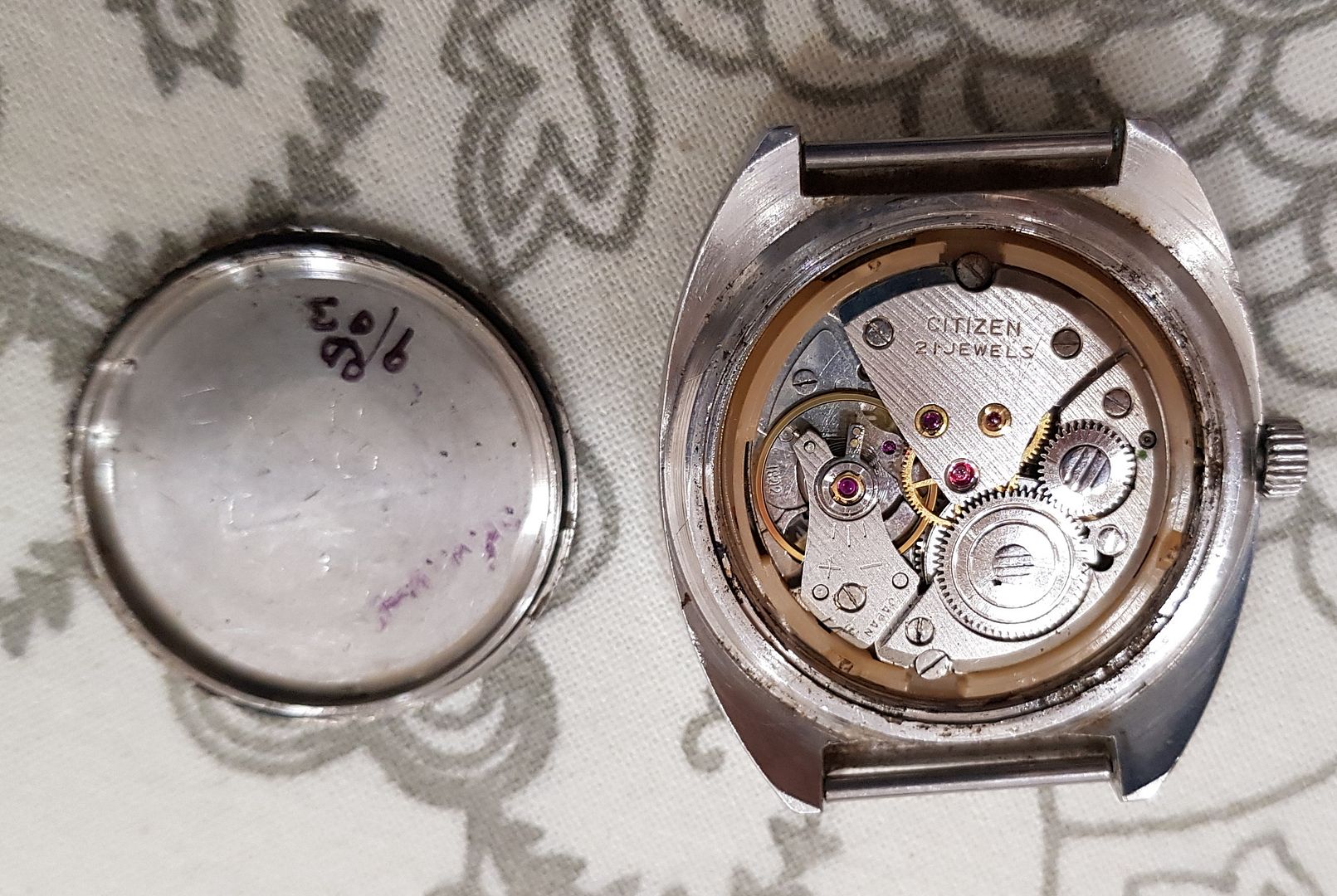 Watch was like $10/- only.
The third is a swiss Enicar automatic that I though you all might like to see. Watch is not perfect but It has potential. Sorry no movement pics.
Back is crisp though has many scratches. I will have to check if it is working as I have put iw away in the future projects box. There is some missing paint just above the date window but otherwise the dial is presentable. The faceted crystal make the dial and hands look bent.
Sorry for the long post and thanks for looking.
All comments welcome.
Regards,
JaRe