Selling the rare vintage gold plated Alpinist.
First maybe a little history background check: This line of watches was first introduced in 1961, which was inspired by the Japanese concept of Yamaotoko. According to Seiya Kobayashi, this term translates into English as "mountain man", and generally describes the Japanese tradition of amateur mountaineering in which people pass time by to climbing Japan's mountains during weekends and holidays. To these folks, having dependable climbing gear is important. The Alpinist line consists of five generations, with the first one being first released in 1961 (the hand-winding Laurel Alpinist). This model was followed in 1963 by the Dauphine-hand Champion 850 Alpinist. SEIKO then retired the line for 30 years, only to revive it again in 1995 with the popular automatic/hand-winding 4S15 caliber models, which was only in production for two years.
Now let's move to watch itself: Brand: SEIKO
Model: CHAMPION 850 (ALPINIST)
Movement: Hand-winding cal.851
Production Year: Jan 1964
Number of jewels: 17j
Dial: Silver with gold plated indexes, aged & faded
Crystal: New, plastic glass
Crown: Original with "SW" signature
Case: Gold plated with stainless steel back case, some peeled
Dimensions: 35 x 42 mm (excluding crown)
The case shows some signs of age, some small scratches, some small worn of gold plating at the end of lugs. The back case is original, made from stainless steel. It has some minor scratches & dings.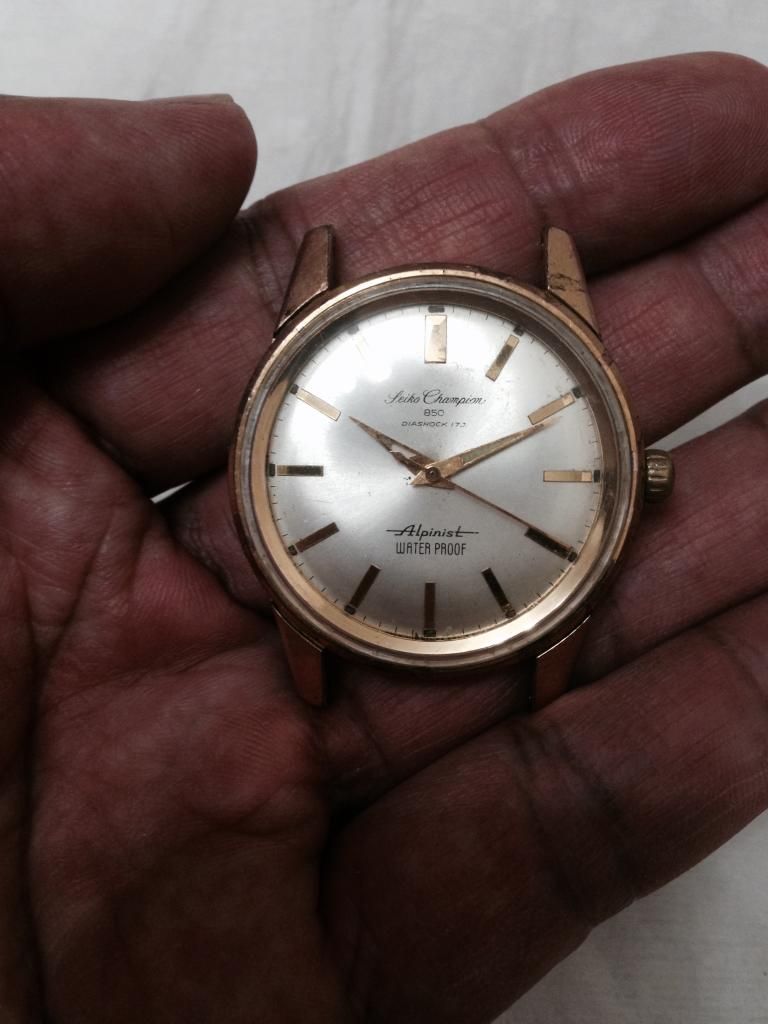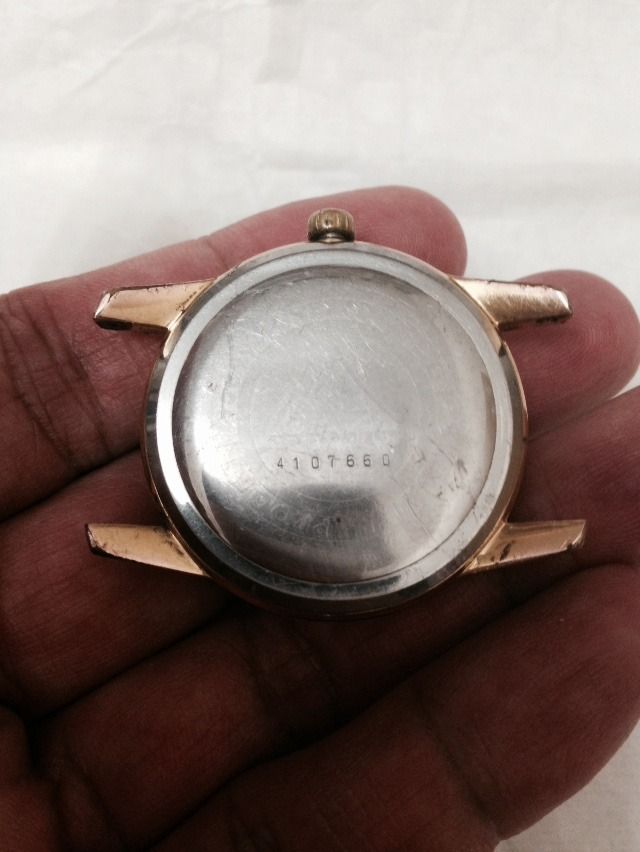 Refer to pictures for details.
I am asking SOLD shipped with tracking worldwide. I accept PayPal only.Please contacts me at
[email protected]
從我的 用 iPhone 發送