Selling a rare Dual Calendar Seiko 7019-6050, Nov 1972.The Kanji internal bezel turns smoothly. The 7919 movement is running well and keeping good time, although service history is unknown. The glass is replaced with acrylic, will ship with the scratched original glass .
All original, overall show signs of normal wear, scratches on the case & case back, dings on the edge. Aged dial & hands,~41mm without crown.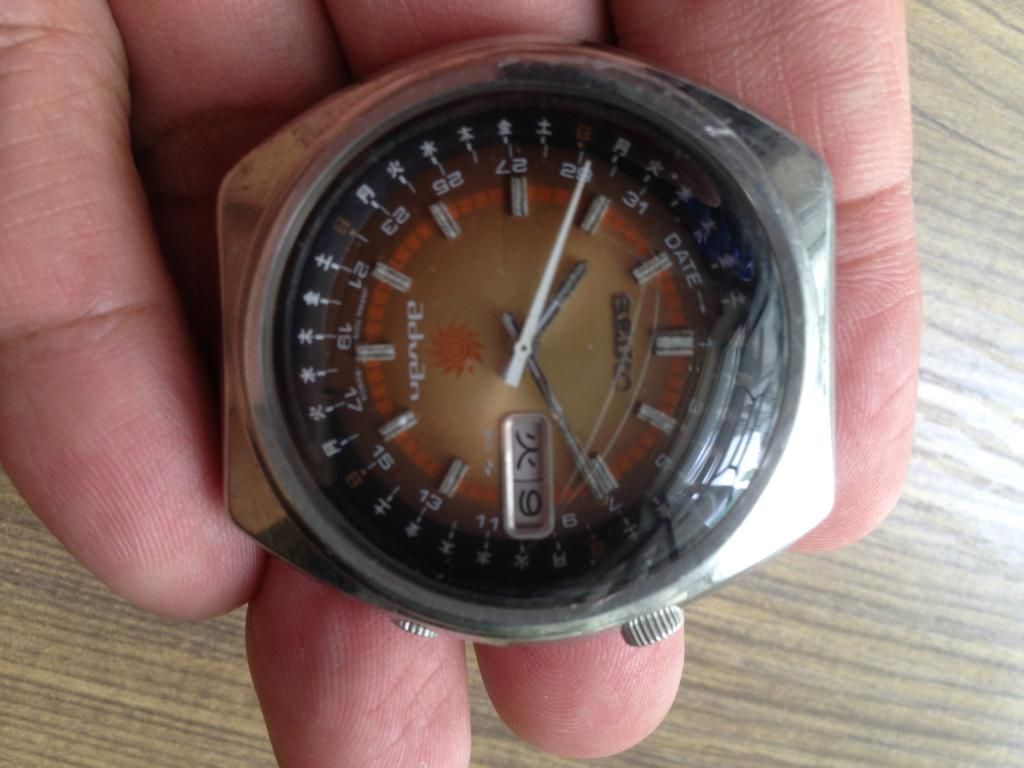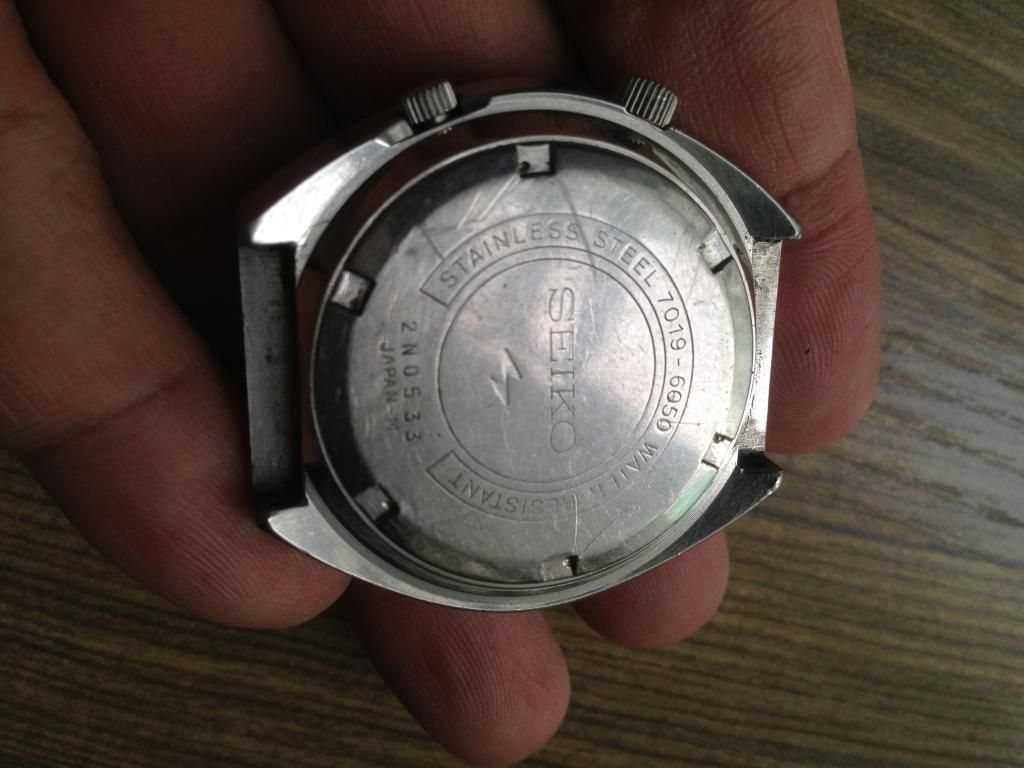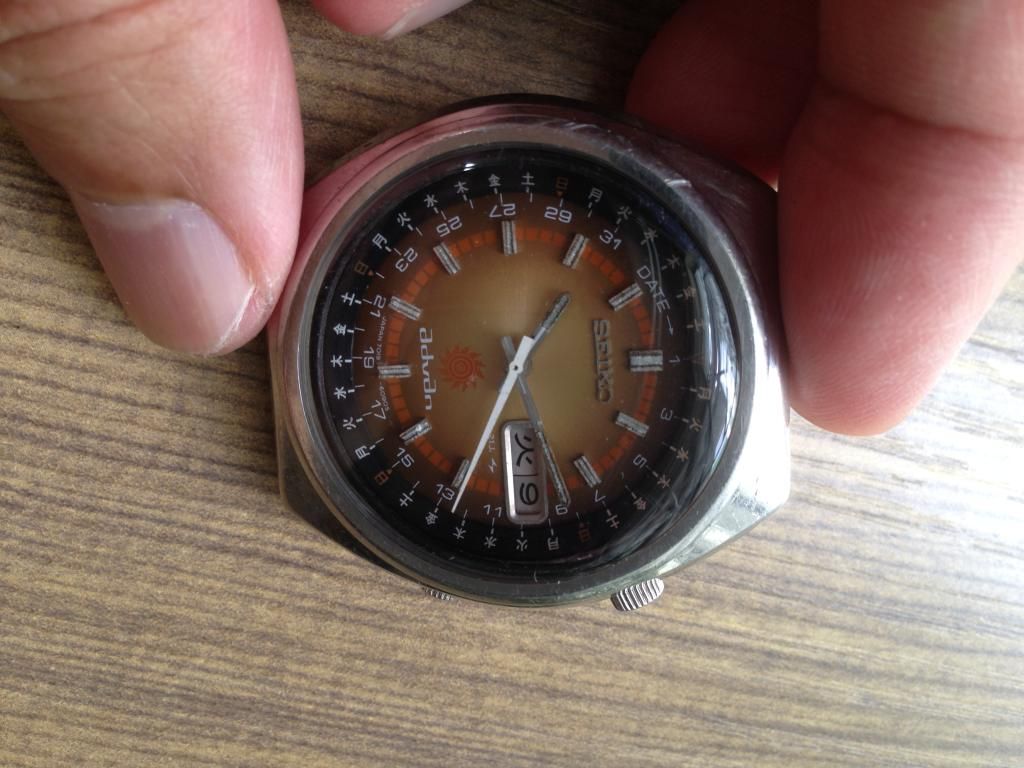 Refer to pictures for details.
Head only.
I am asking $130 shipped with tracking worldwide.
I accept PayPal only (no fees).
Please contact me at
[email protected]
從我的 用 iPhone 發送