This 6139 Pouge followed me home lat week. To me the Pouge is one ugly watch but I figured the parts would be worth the price and the crystal was so bad I did not really know what was under there.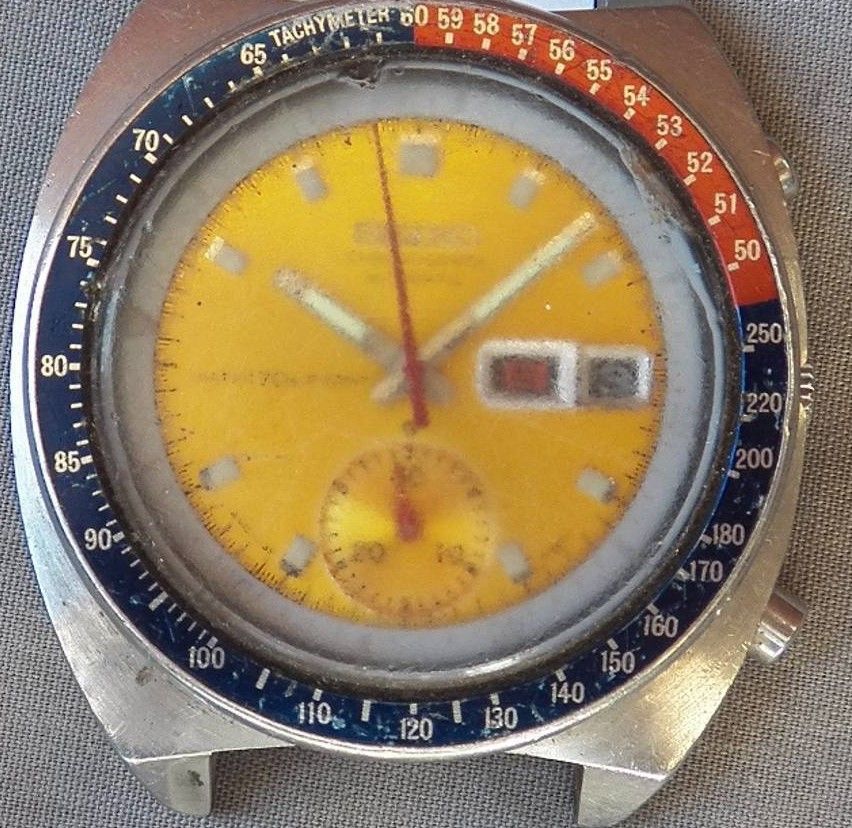 So I got it home. The pushers where loaded with gunk so I could not really test the chronograph functions but it was running. So I pulled the back cover off and was met with a nice clean movement and a balance wheel ticking away. I pulled the stem and removed the holder and flipped it over in my hand and was met with this beauty.
A mint gold "proof" Pouge dial with near perfect hands too. I manually worked the chronograph levers and the hands reset to zero The stem gear and spring are perfect. The inner dial ring looks like this though but Im not complaning.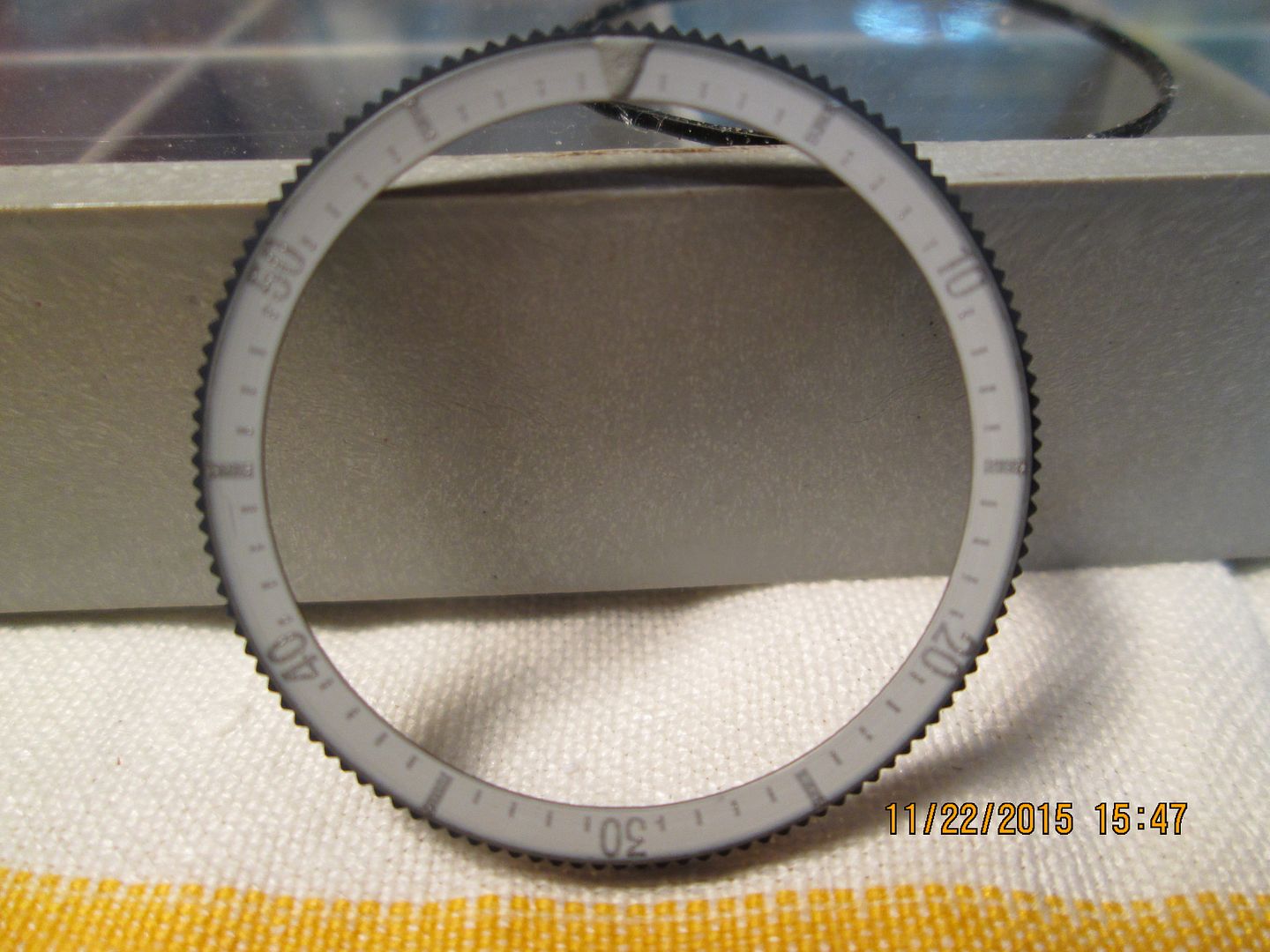 Here I was though I was buying some good spares and I run into a proof dial Pouge that just needs a new crystal which I have plenty of and a NOS bezel insert. The case is in decent condition also. Once I have the time to source a NOS inner bezel and reassemble the watch this baby is eBay bound!
Michael