Discussion Starter
•
#1
•
This Silver Proof Pogue turned up at a small auction in Sydney Australia late last year. It was looking very sad, the crystal was so badly scratched it was difficult to tell if the dial and hands were in good condition or not. It was so frustrating, and not only that, the hour hand was placed conveniently exactly over the Water 70m Proof on the dial. I studied the pictures on the auction web-site until I was going cross eyed. I had to assume it said "Proof" under that hand and just go for it. It had an auction estimate of 100 - 200 AUD. Even in sad condition and poor pic's it cost me a lot more than that! (I don't mind saying it hammered at 2,400 AUD... plus buyer premium)
Here it is as bought - after moving the hands to show the text on the dial:...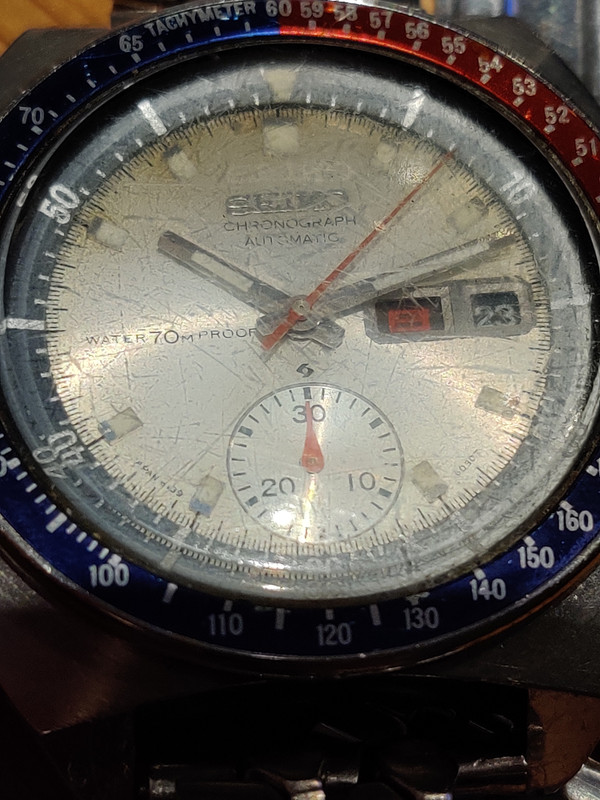 Fortunately all was well under the scrap crystal. This is exactly how I like to buy them.
As soon as it arrived in my hands, I packed it off to Duncan for full movement service.
Here's how it looks now: