Discussion Starter
·
#1
·
Authored by
om-4

Today my long awaited Seiko SNDA13p1 arrived. I wanted to share the initial thoughts and some pics.

The SNDA13 seem to share the same case as the kinetic diver SKA383. This design is from the new collection '07/'08 and follows the trend for bigger and bolder watches.

The case comes in at 46mm wide, 49mm including crown and 50mm lug to lug. That is massive considering the popular monster being just 42mm. The lugwidth is a surprisingly "small" 20mm.

Fortunately the bezel and case are tapered which give the watch a lighter appearance. The bezel has wider slots which carry down the case and even cut the lugs at an angle where it meets the case.

The case and bezel have a mix of polished and brushed ss. The bracelet might be a dealbreaker to some because like the monster bracelet it features polished middle bits. But it does have a buildin wetsuit extension.

Lume: ist's a Seiko so it's good but nowhere near the monster. Lume is found on all markers, the hands ofcourse, the chrono tip and on the end of the second-hand which makes it look like the spike of a X-mas tree.

The title says "Caesar" which is a nickname I came up with. Don't know whether this model has a nick yet or not. The reason for it is because it reminds me of a Marathon Csar (at one fourth of the cost) and when viewed from the side the shape resembles a crown. Oh, and it is good to 200m! All buttons and crown are screwed down unlike the SNA225 which looks like it has screwdown buttons.

Well, maybe the nick will stick. Here are some pics, enjoy.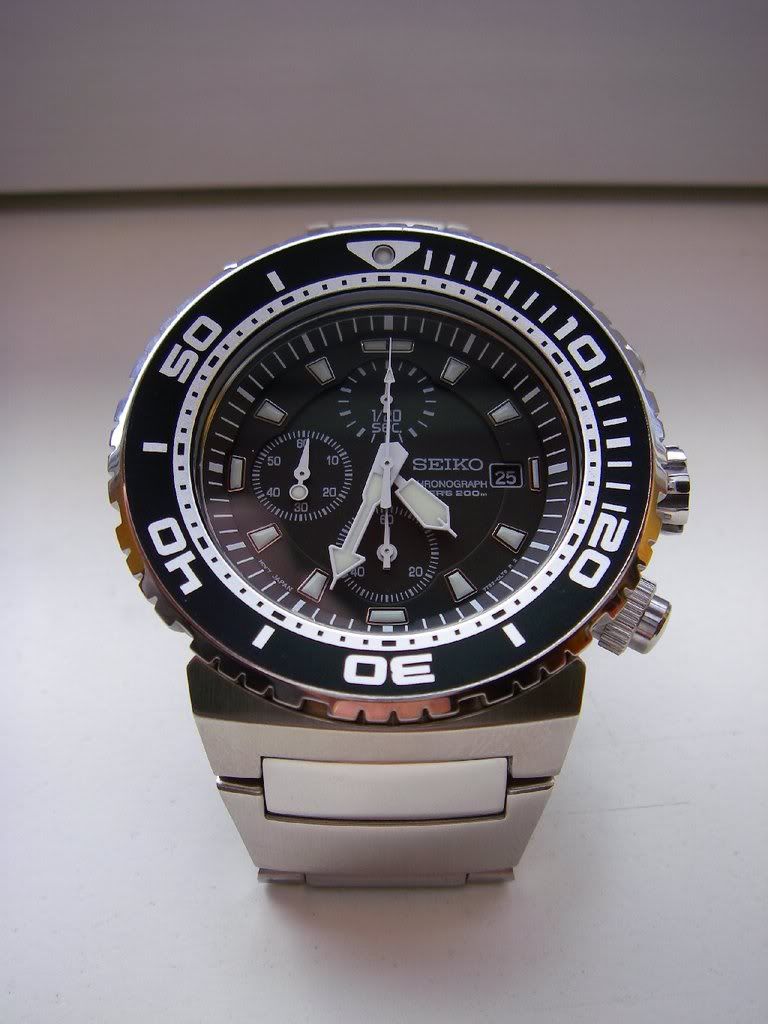 Caesar vs Monster
[img]http://i304.photobucket.com/albums/nn194/om-4/CaesarVSMonster.jpg

Note the crownlike tapered bezel/case