Discussion Starter
·
#1
·
By Luka-San
[size=1em]
A long, long time ago..when I was very pretty, very strong and muscular with a 6-pack on my belly and long black hair with lots of pretty girls around me....even before the throlling...We had Desert Divers. Man, those where the days..

The old and grey of this forum will still remember...the idea of the Desert Diver came of this forum.
I am not grey, just a little, the rest of the hairs is gone.

I made one:
Seiko SKX "Desert Diver" Project...
[size=1em]

You couldn't buy them, you had to build one yourself.
This one got away..I gave it to one of my girlfriends, she would be ever with me, at least that is what she told me when I gave it to her. But when my 6-pack ( of beer ) was mostly inside my belly and my long hair fell off, she left as did the Desert Diver. At least if my memory serves me well.


I think back of those days..They will come back I am sure if I only have a new Desert Diver. Time to build one !!


Meet: DESERT DIVER II

Started out with a SKXA35.
Installed a Sapphir Crystal, a Stainless Steel Chapter ring, dial of a SNX 431, black day and date display, sterilized the caseback,
Installed a set of Type 1 hands of Bill Yao with a orange tip at the second hand.
Gave the watch a bead-blast and installed a bezel insert of a SBBN007.
Last I put it on a Desert Tan Nato..
The caseback needs to be engraved for that one special missus which will come..you know.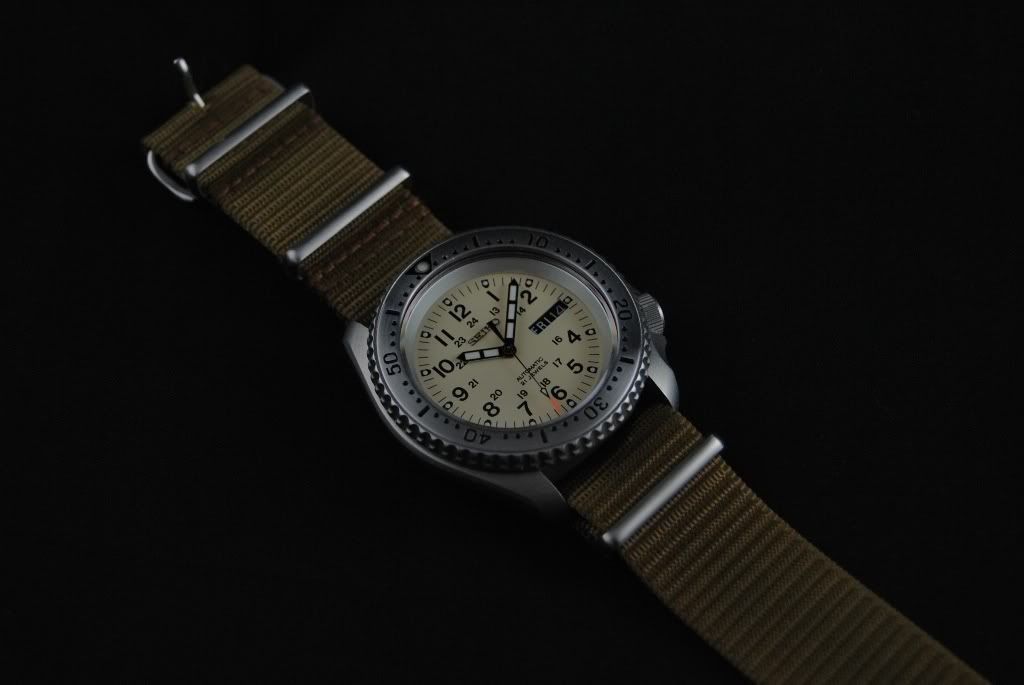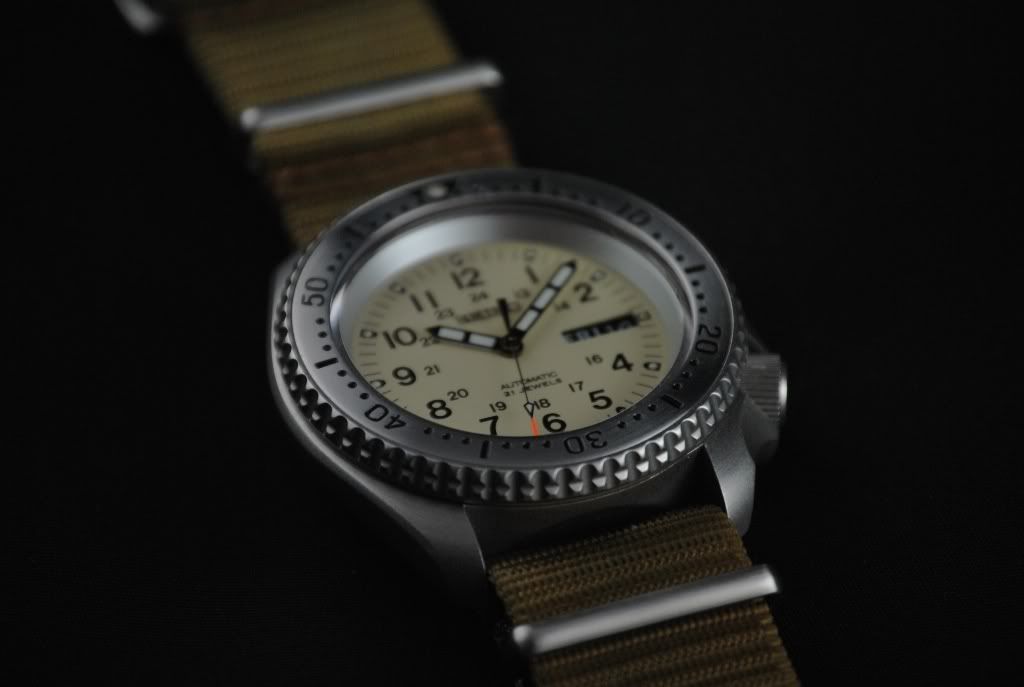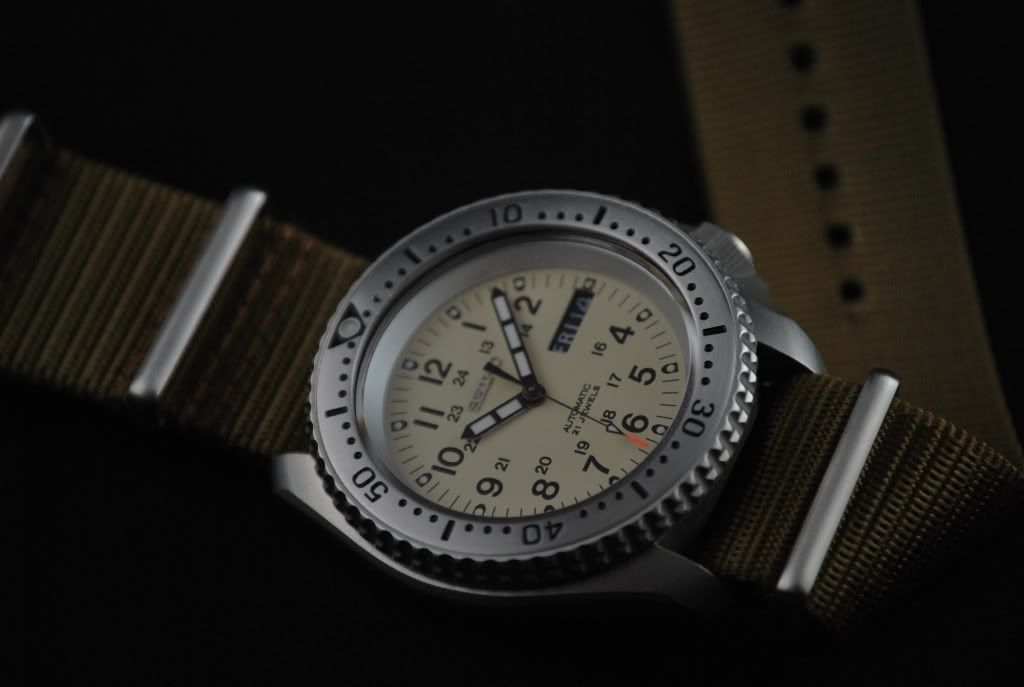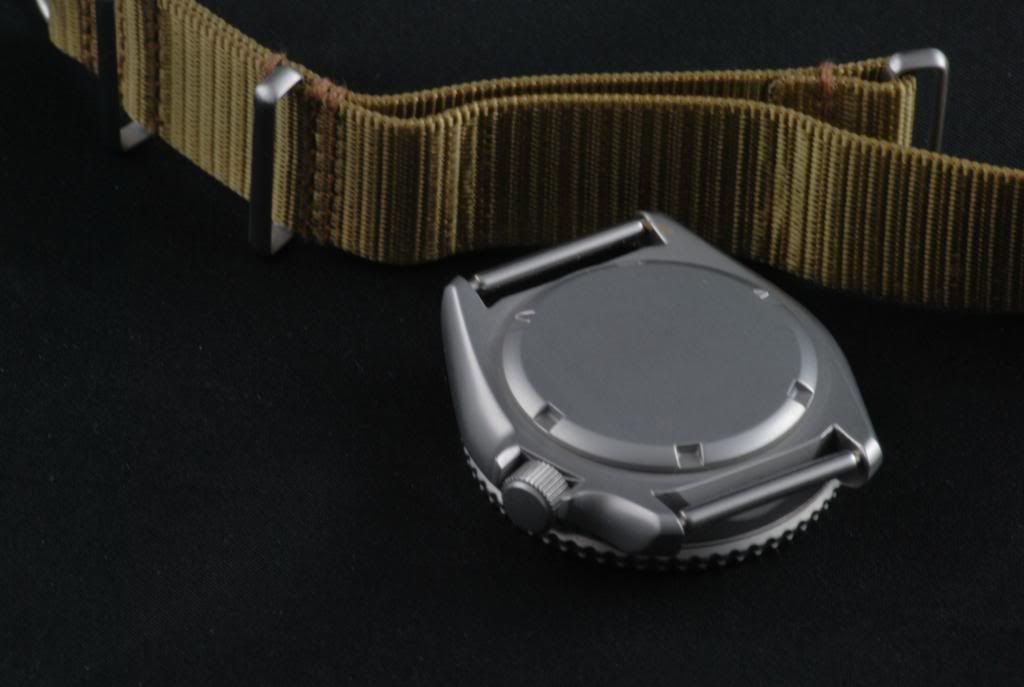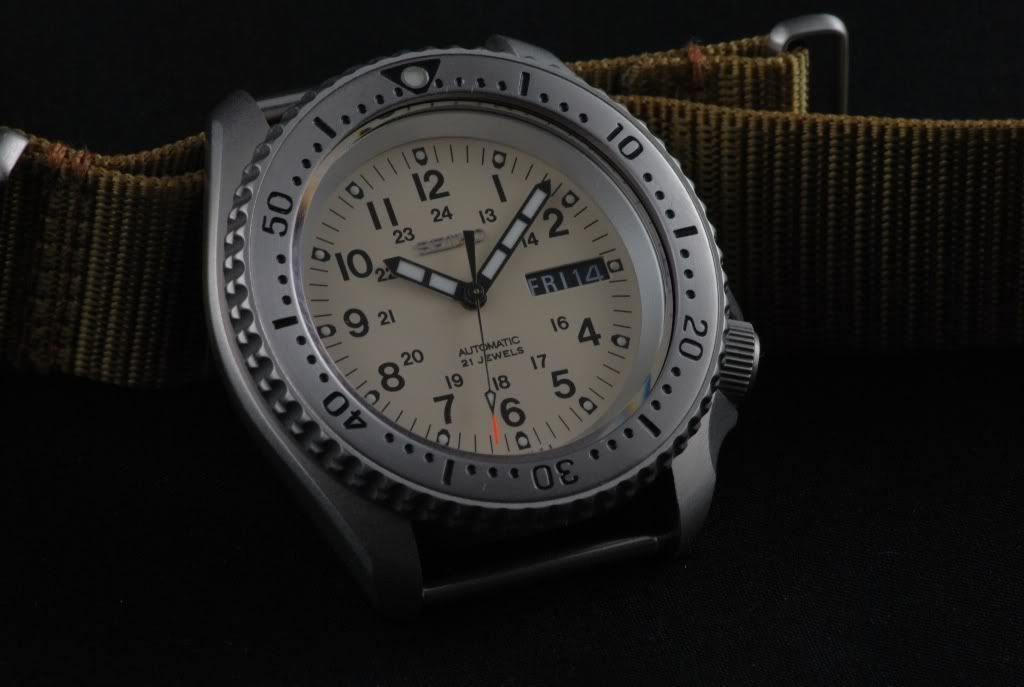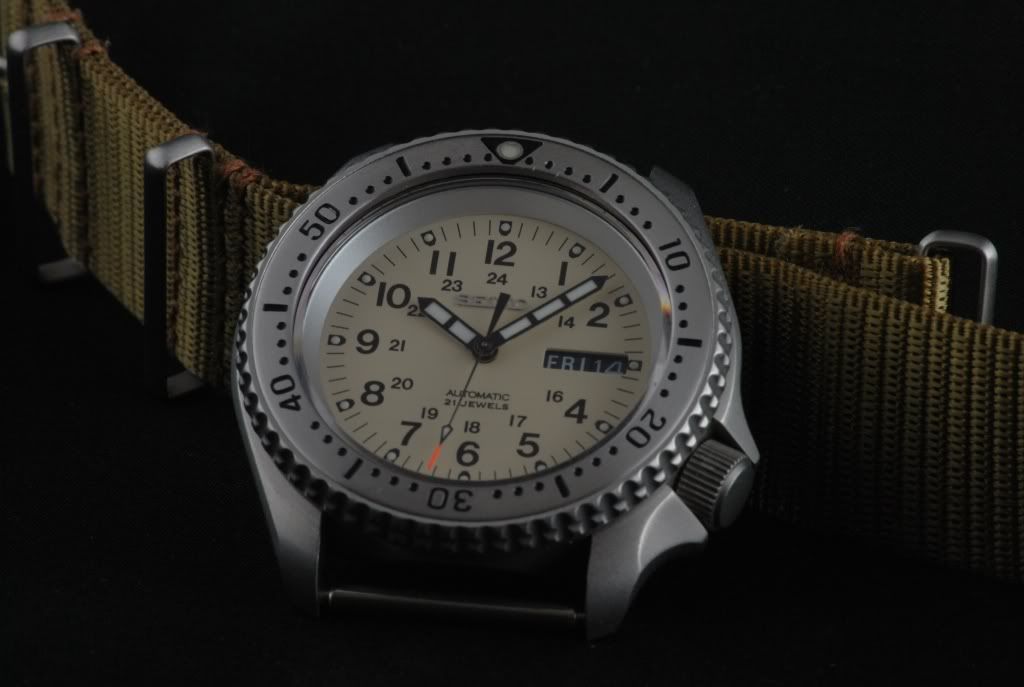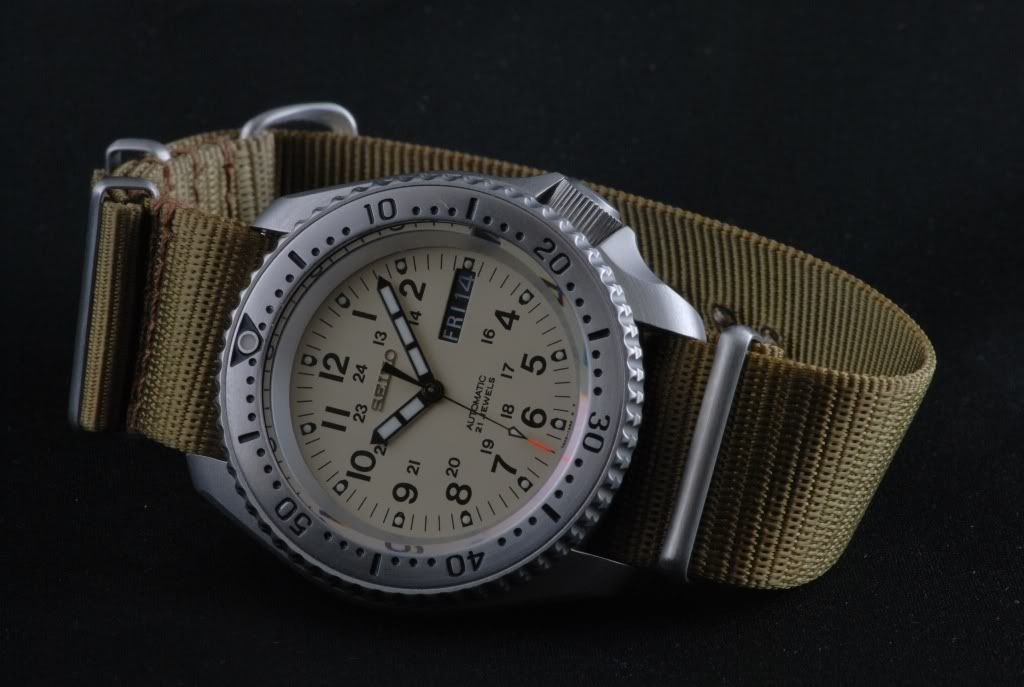 Looks great, the Desert Diver II is ready for that action...bring on those days..I hope I don't have to wait to long...