I have always liked Big watches and early on in my WIS collection i was recommended the Sawtooth by Zoodles. He is a big fan of the tuna can styled quartz diver. He even had a caption at the end of every post - "Making the world a better place one Sawtooth at a time" LOL! Initially i was not that attracted to Sawtooths as there wasnt that much interest in them on SCWF. Maybe it is due to the quartz movt or even it's blingy bracelet or smallish hands.
Eventually i caved in to my curiosity and decided to break away from the herd mentality. I also consider it as a cheaper alternative to the 300M Tuna Can which i was lusting over (but a tad too expensive)
So i grabbed the Blue Sawtooth from the bay. Boy, the quality and feel of the Sawtooth really blew me away
The build quality and finish feels better than the Monster and the solid SS bracelet rivals the Monster's easily. It is wider than the Monster but actually feels sleeker and have a lower profile due to the sloping case design. The bezel turns smoothly with high quality clicks. The knurled crown also looks and feels good to turn. Not that you need to turn it often with the 7N36 quartz movt.
Bad points
Like all quartz movts, sometimes the second hands do not line up exactly with the markers. But i am not that particular.
The bracelet is a tad blingy and a magnet for smudges and fingerprints
Hands are a tad small but does not bother me.
Overall the Sawtooth is a great watch definitely worth buying, wearing and collecting
Since there have been increased interest in Sawtooths lately, i have decided to share with forum my Sawtooth collection
My first Sawtooth. The Blue Sawtooth SHC057P1
Note the sleek profile and knurled crown
Next to an OM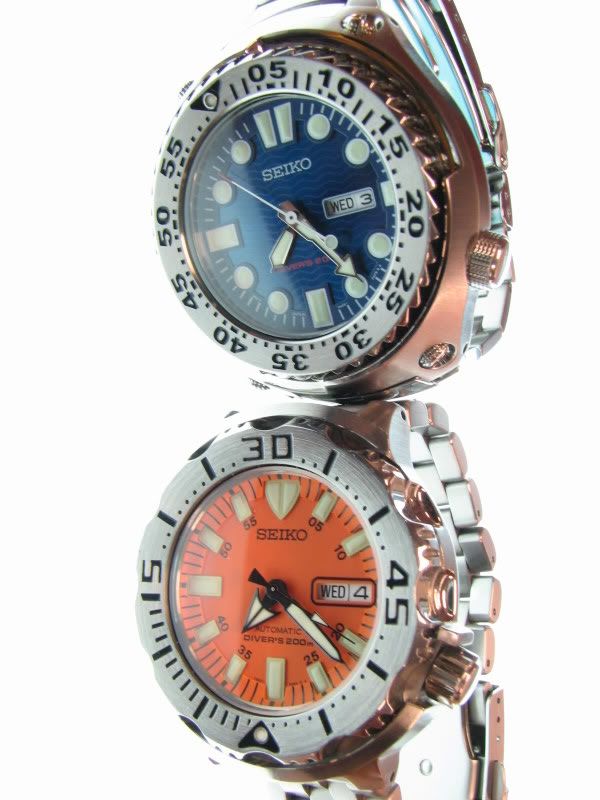 The Blue Sawtooth was so good, i had to get another one.
The black faced Sawtooth,SHC 063. This model comes with a Z22 rubber strap. The side vents are u-shaped and slightlt different from the curvy side vents of the normal z22 Seiko rubber strap. The Sawtooth rubber strap was a killer and bugged me no end. I tried a couple of different straps for it
The SHC063 with the original rubber strap.
With grey Nato nylon strap. Gives the watch a very tool'ish appearance and feel IMO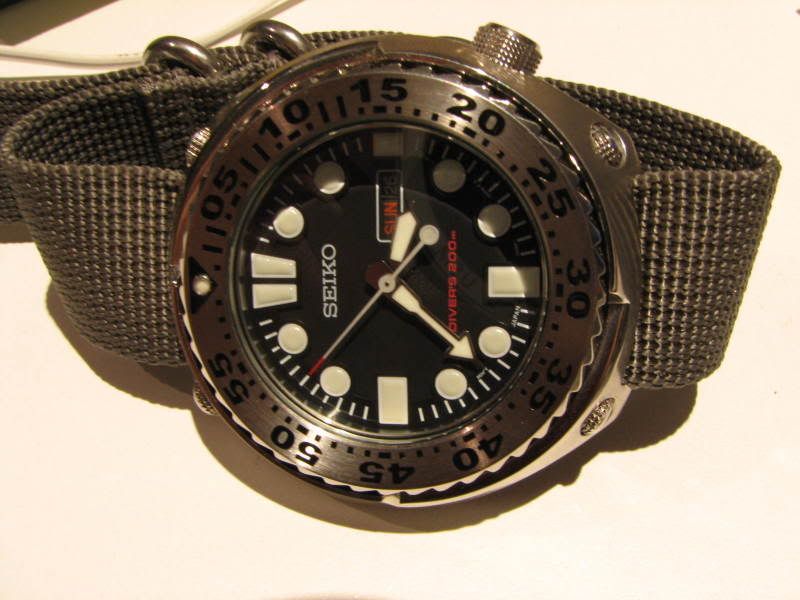 Finally found the right strap. A black Morellato Cordura strap bought in Kuala Lumpur. It is a 22mm strap that i squeezed into the 20mm lugs.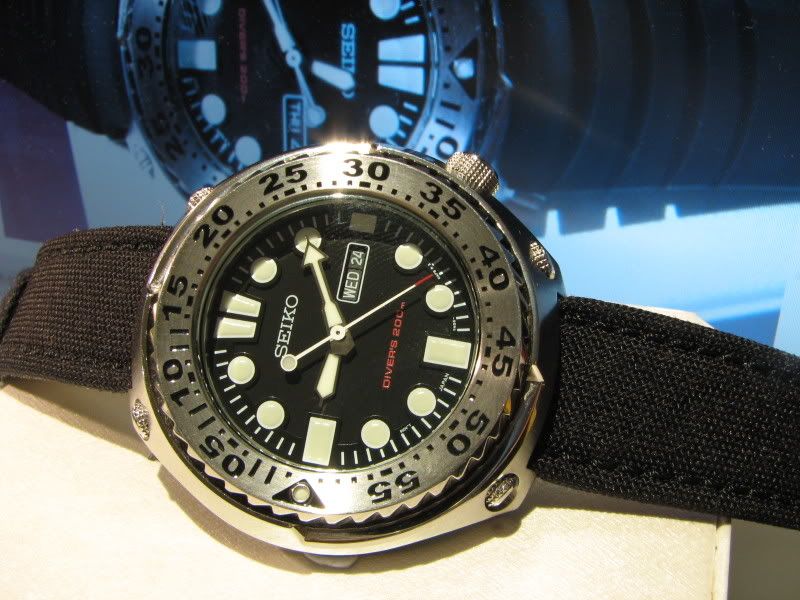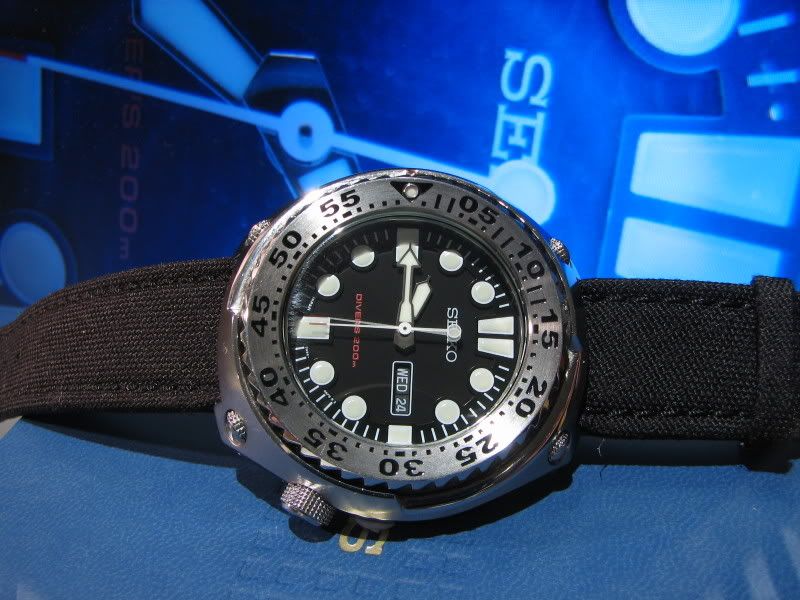 The SHC059 or orange face Sawtooth also came to be in my possesion. But this baby just sits pretty in its box, bracelet atill unsized. This model has a blck TiCn? bezel. Have not yet look for a suitable strap for it yet. An orange nato strap maybe? or a black leather strap with orange trimmings/stitching ?
The SHC059P1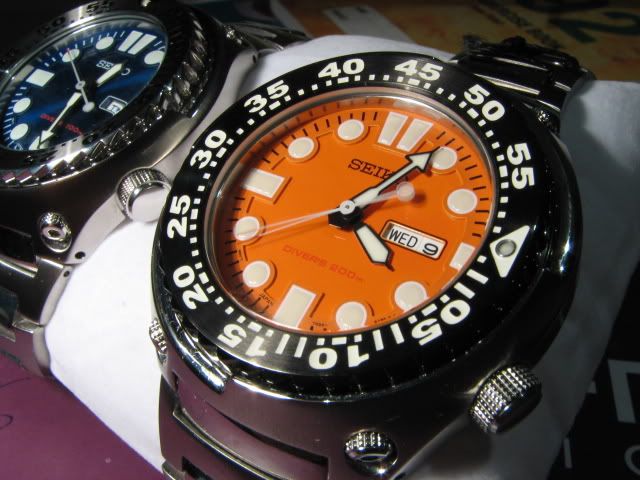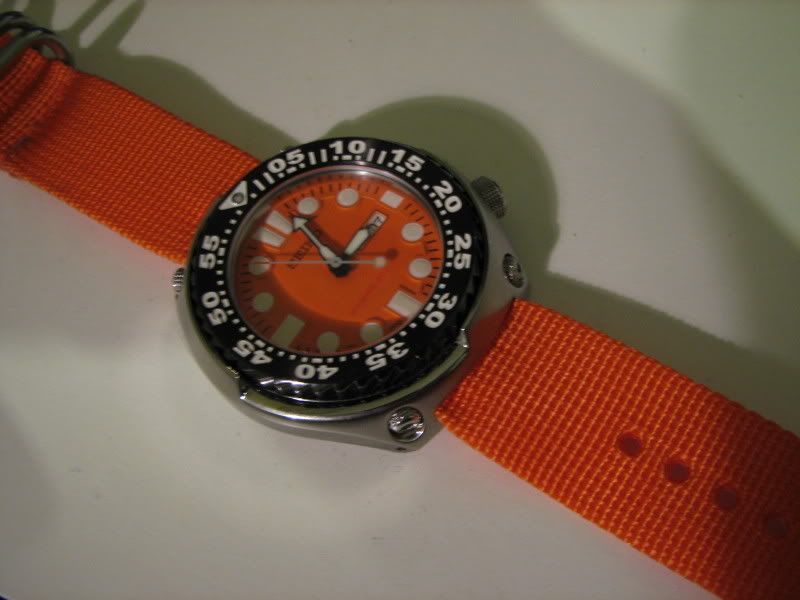 We come to the final member of this humble series of large divers.
SHC061P1 or the carbon fibre faced version. It has a black bezel as well.
With advice from Stratman, i hunted down a carbon fibre De Rivoli strap and placed it on this beauty. It looks good with carbonfibre strap IMO.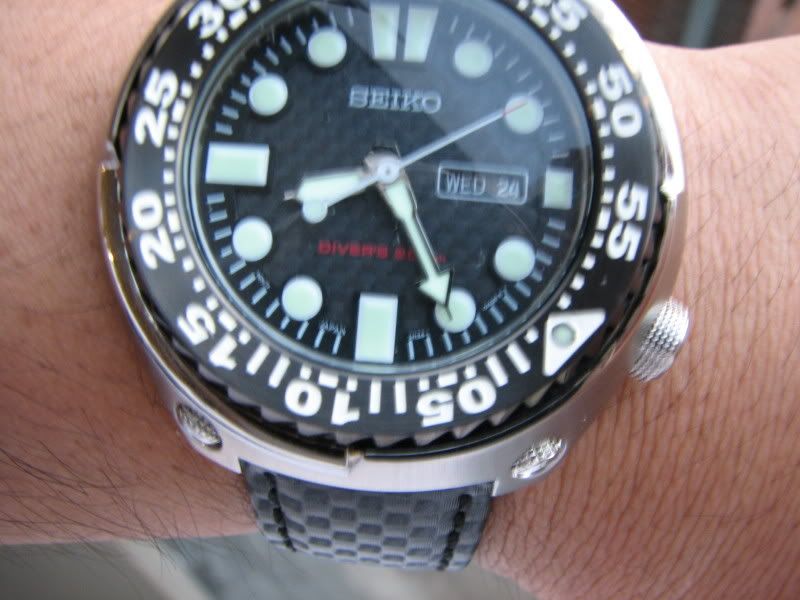 All of them together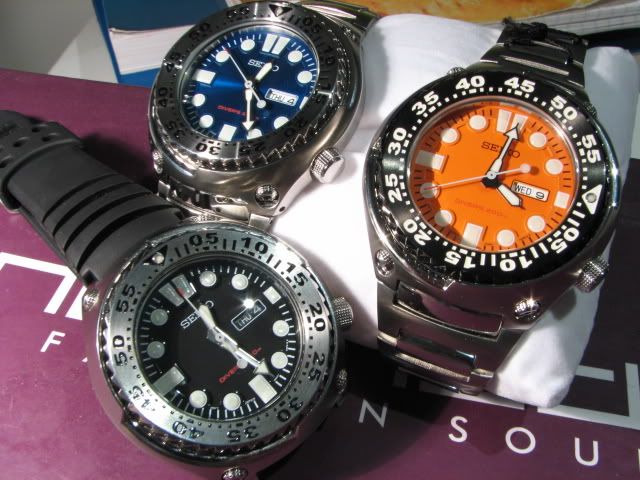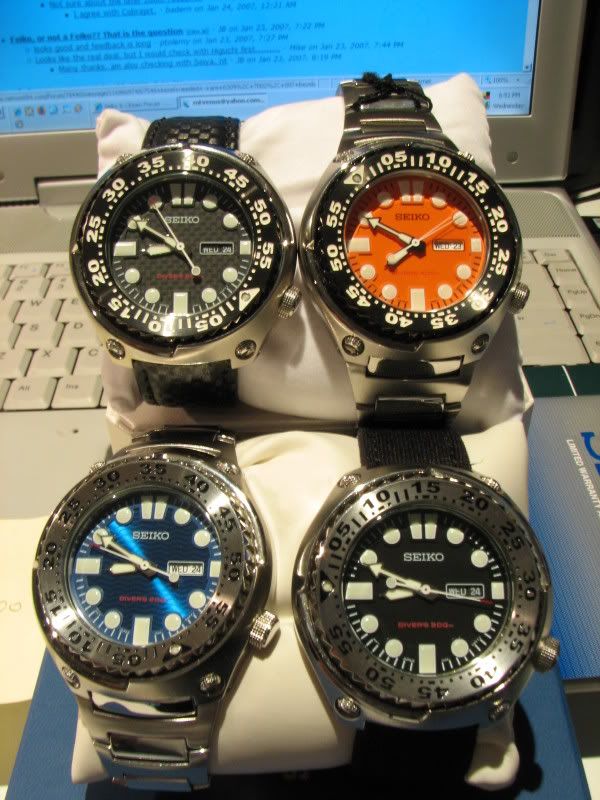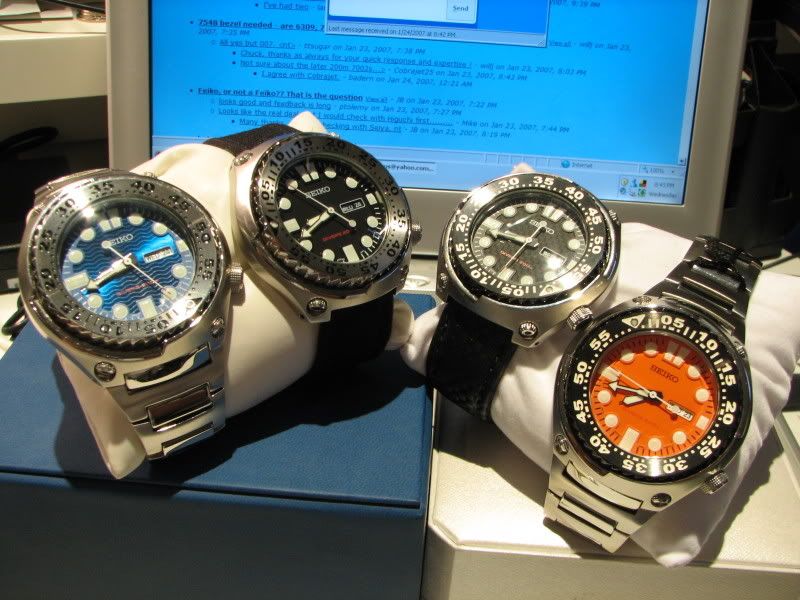 Mega Wrist Shot LOL!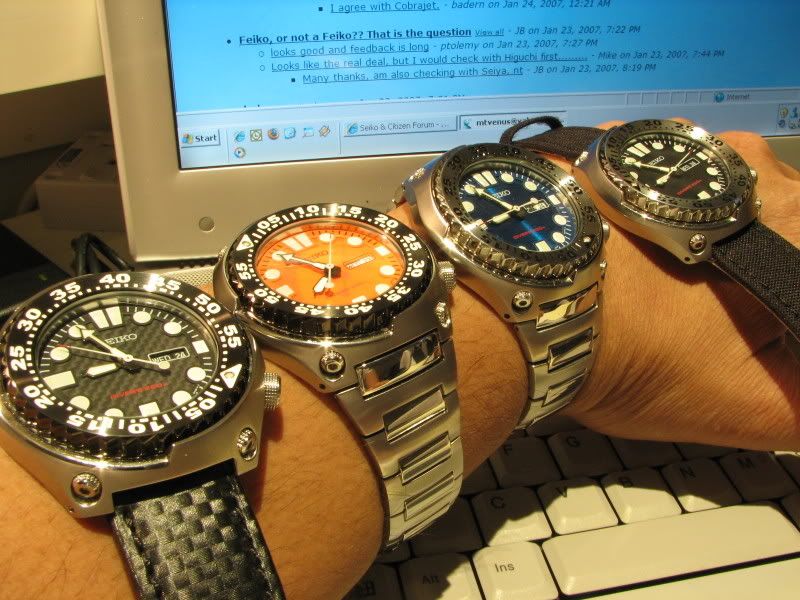 Some final glamour shots
Thanks for looking. Hope you have enjoyed this trip down Sawtooth lane .
Lets see your Sawtooths as well
Cheers
Badern