Discussion Starter
•
#1
•
Well where do I start? Been looking now for sometime for an early Seiko analogue quartz to complement my every growing collection of 4004's, a QZ and a Lord Quartz. Was hoping to find an affordable 3003, but so far have found nothing suitable in the price range that I could justify.
A week or two ago I found a listing for a 3803-7040 (in Hungary), which would normally be dial marked '2002' but this one, with a production date of August 1972 seems to pre-date the 2002 dial designation for an export watch?
.
Anyway it had no bids and a starting price of £25 so in an effort to keep it in an area on my ebay page where I could keep an eye on it and see how the bidding went I placed an opening bid of £25. Well where were you all? My opening bid won the watch!!
It arrived this morning and is in VERY nice condition, totally over the moon with it.
Overall piccy showing the brand new black leather strap which has never even been fastened.
Close up of the dial and new crystal (a search of the internet found a Hungarian watch forum post showing the actual watch back in 2013 with a damaged crystal)
Detail of the watch back, showing the only real detraction from its appearance, some deep scratches on the battery hatch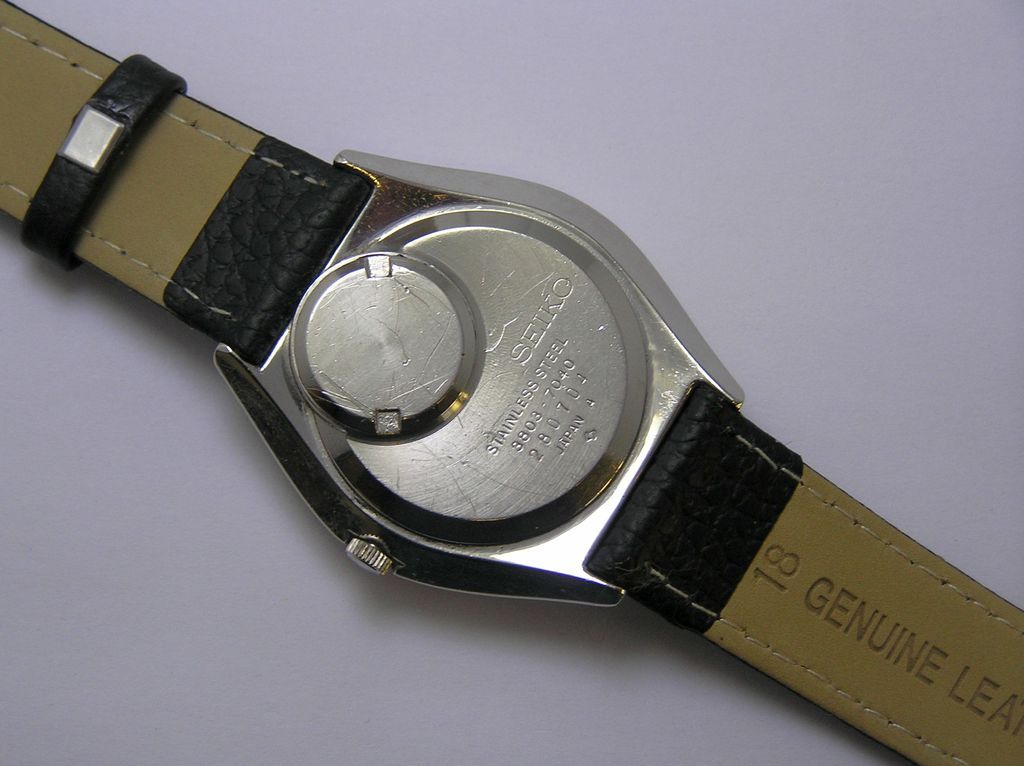 I cant find any other information on the internet of such an early 3803, the nearest being this 3803-7010 from March 1973, which is a JDM watch.

Can anyone throw any light on the plain dial and lack of 2002 marking?
Again, where were you all, why was I able to buy this watch at such a ridiculously low price? What do you lot know that I don't?