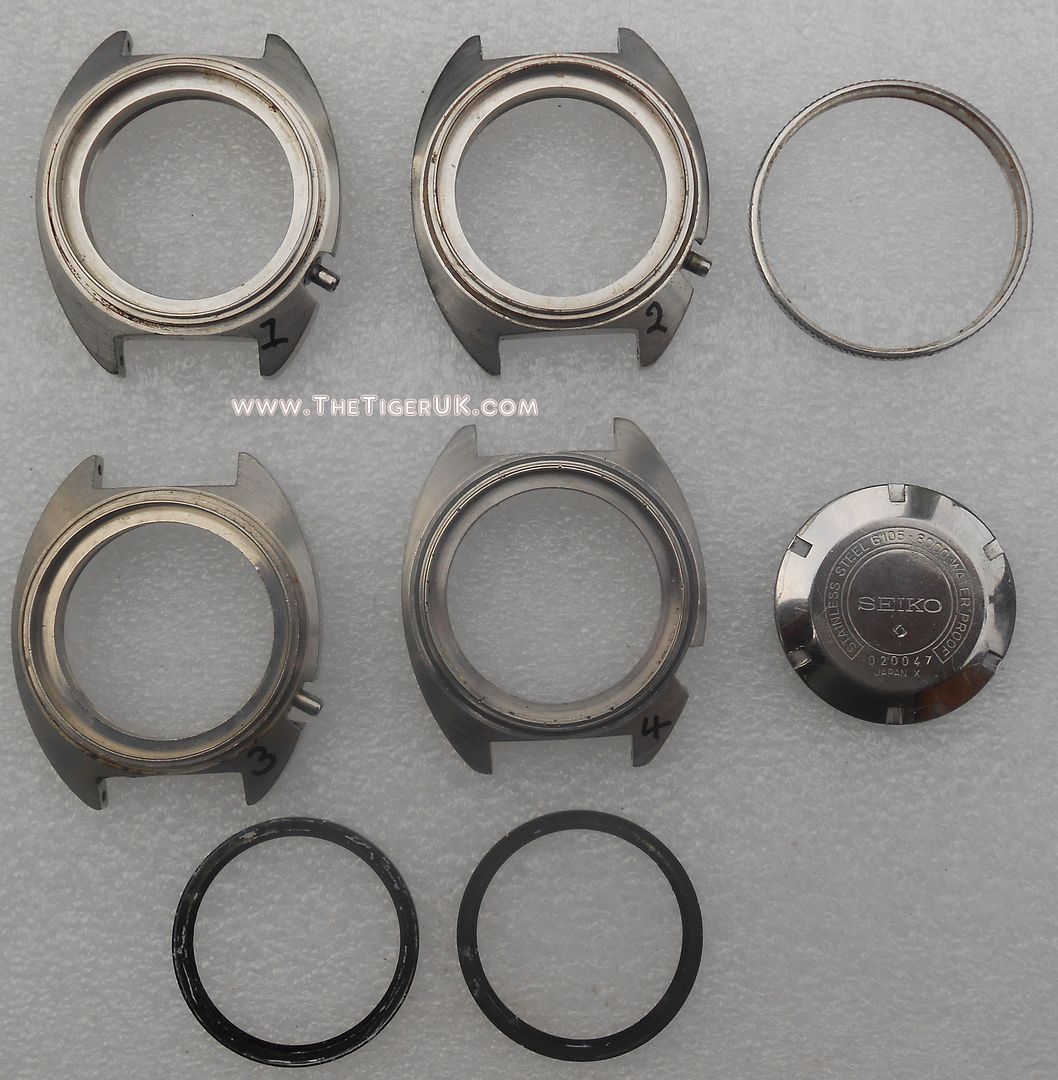 8
Four cases on offer here plus a bezel with no insert and a case back with corrosion on the sealing face.
#1/#2/#3 don't look as though they have ever been polished and retain there original finish, #4 has been polished and has no crown tube.
All of these if i remember correct (pretty sure i'm correct) dident accept the crystal retaining ring tightly and #4 has been pinned on the top face.
Bezel is in pretty good condition without its insert.
Case back from Feb 1970 has corrosion on sealing face.
So selling these as is
Check the pictures for details.
* Having a bit of a clear out, if its not being used or going to be in the near future it's going, I'm told it's a age thing too want to tidy up
Offers/trades then please pm/email, thanks (spares and I are in the UK)