Dear all,
At the beginning of this week I have received my now one and only Seiko : a long awaited H558-5000 "Arnie". I got it from the bay in OK but not great condition.
Here are the seller's pictures :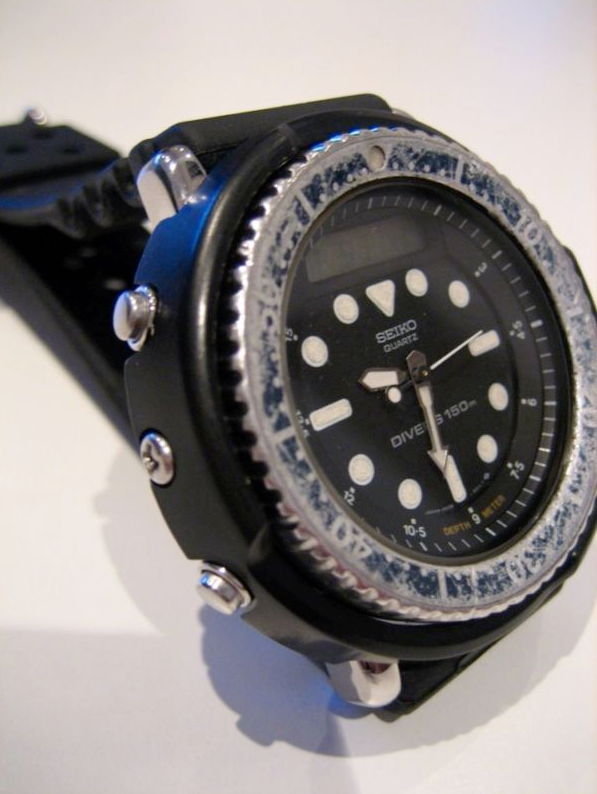 After some weeks of waiting for delivery and Customs entertainment (god they are so funny), I finally have received it, controlled it and sent it to SeikoKid in the UK (tip: he is not really a kid!). He has a lot of experience with working on Arnies so I knew the result was going to be top notch.
What has been done :
- Bezel insert was changed with one from Harold (Yobokies)
- Crystal was changed
- Circuit was inspected, a problem that caused the LCD to go blank when pulling the crown was found. Solved with some Seiko Quartz engineering by SeikoKid.
- The "Diver's 150M" dial has been swapped with a "Water 150M Resist".
- Dial, hands and bezel insert pip have been relumed (Pro job!)
- I swapped the Z22 bracelet with an Isofrane I also got from ebay. Even cheaper than on the original website, it's pretty expensive but I had always wanted to try one.
As always, I have not been disappointed... please find below my own pictures of the beast.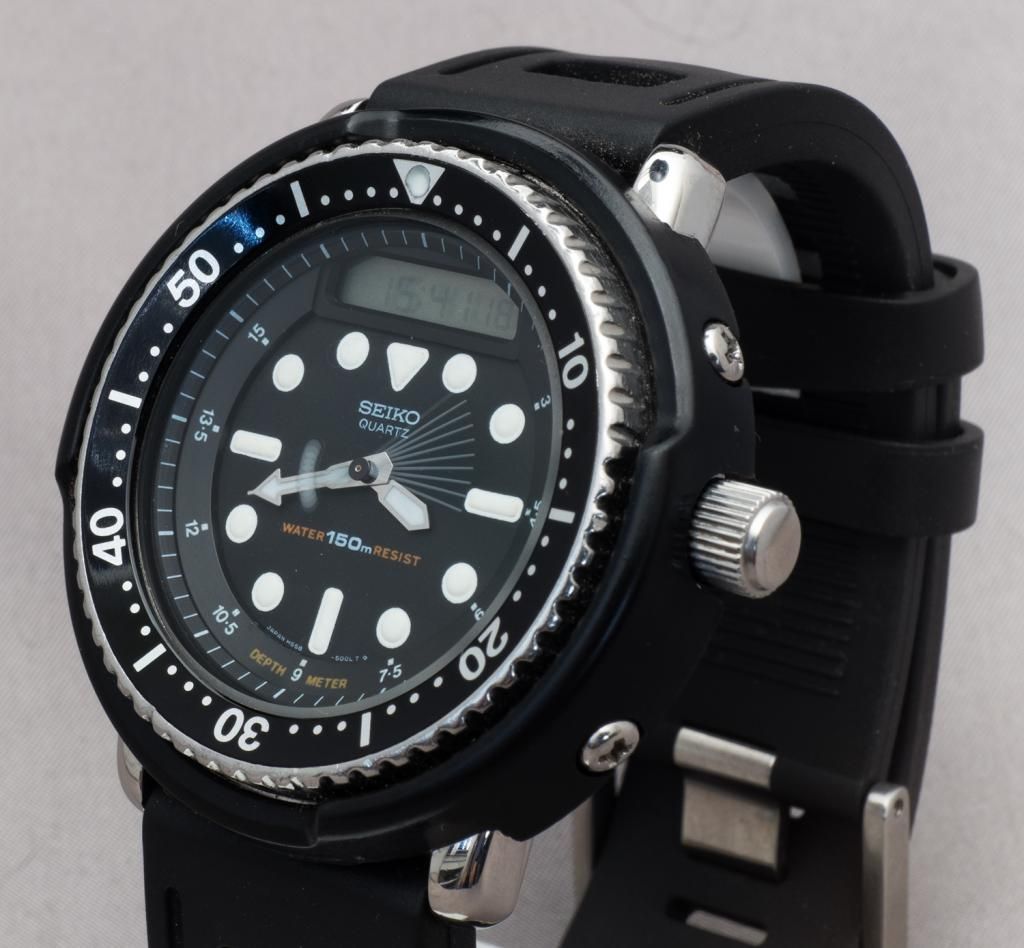 A lot has already been said about this model. You either find it weird or you find it awesome... Well let me tell you I wasn't impressed with the H558 before I tried one in real life : Instantly I was hooked and I knew I needed to get it. I have a small wrist but the case sits well and is not too thick. It's not a "big watch" as they are making today.
Furthermore everybody around me seems to like it and that includes my ex fiancé who has never liked a lot of things I got
The Isofrane is really comfy and though, I think it will last for quite some years. The fact that it's natural rubber makes IMHO a huge difference with the standard silicon one. I also like the look of it much better.
Thank you all for reading, and enjoy your week-end.