Hey there,
I've been quiet lately as I'm awaiting the arrival of a great
Arnie
diver. Looking at the slight differences in the H558-500x family, I've noticed the writings at the bottom of the dial; it seems there are texts and color changes.
I was wondering if anyone knows how many variations exists and if they were linked to a particular production date, different markets / product versions.
I've been looking at all the threads of the forum on the subject but I did not find the definitive answer. The only info I got was that the "water 150m resist" was designed for the JDM, which means for the H558-5009 model. Some color variations seems to be due to discoloration and aging.
This is what I found (google image or personal files captures) :
Divers 150m
was found in white, grey/yellow, red. Is the Yellow version genuine or from aging and discoloration ?
Water 150m resist
exist in red and seems to turn grey with age.

The Japanese catalog seems to display the "Water 150 resist" in red.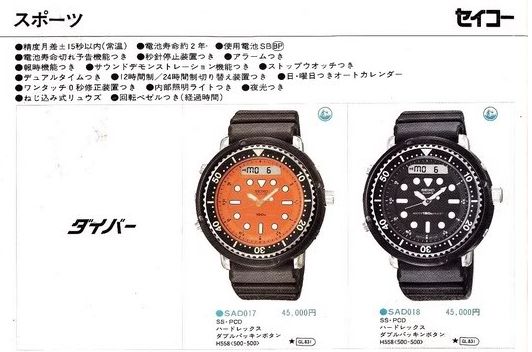 The french advert seems to be showing the red "Diver's 150m" version but I can't be 100% sure.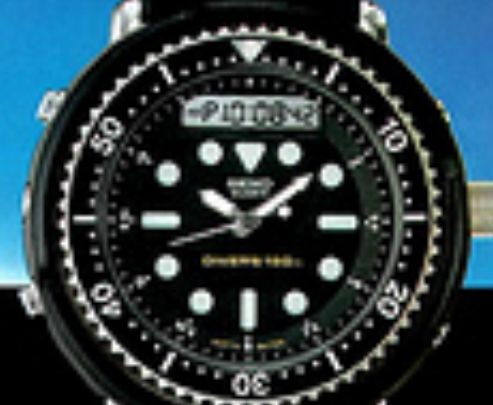 Update : the Orange Arnie.
Seems to also come in
Water 150M Resist
and
Diver's 150m
but with no color variations.
I have never seen one before, so I can't help a lot but here is what I found on the web.
Diver's 150 M in blue

Water 150M Resist in Grey / Black or is it Blue / Black ?
Would be nice to find an aging and a "NOS" dial to see discoloration.
Thanks for your inputs