Discussion Starter
·
#1
·
[size=1em]Here are a couple of quick and dirty pics of a new mod that been in the works now for almost 6 months, and was finished a couple of days ago. The watch started life out as a Seiko SKX007. To that the dial and hands were replaced with a Yobokies Sinn style dial with no day or date (I wanted the 0300 marker). Harold provided a set of B&R style flieger hands and I requested a little airplane second hand since it was mostly black. The original chapter ring was replaced with one of Harold's aluminum inserts, and the insert was replaced by one of Harold's SS inserts. The strap was replaced by a Super Oyster. The case, chapter ring, bezel, bezel insert and crown where all blasted, coated in flat black ceramic and baked by Mike Martin. The bracelet received the same treatment, but I was advised that due to the difficulty of coating this bracelet, this would be the only time he would offer to coat one for somebody (Thanks Mike). Lew brown was kind enough to assemble the whole thing and fill in the bezel insert numbers in white. Sadly the white markers didn't work right, so we removed them and went for the all black look.

Without further ado, Let me introduce you to the BLACKOUT!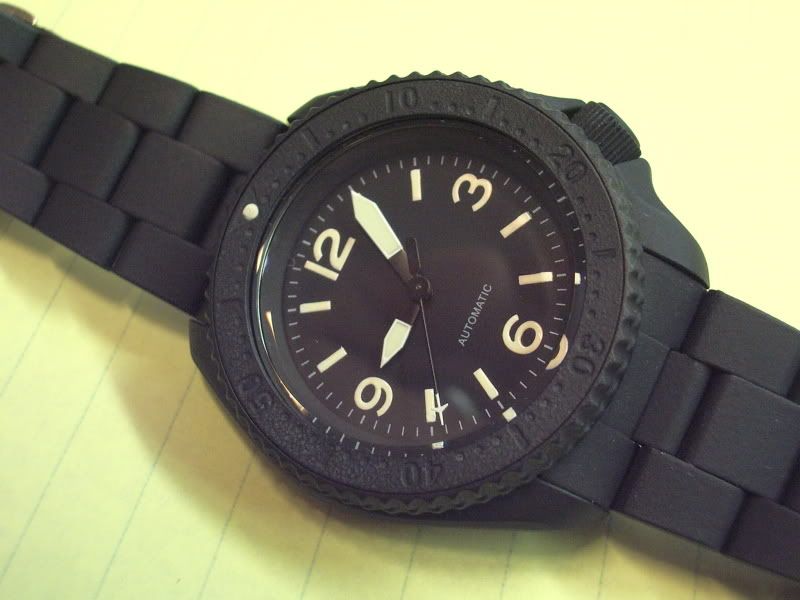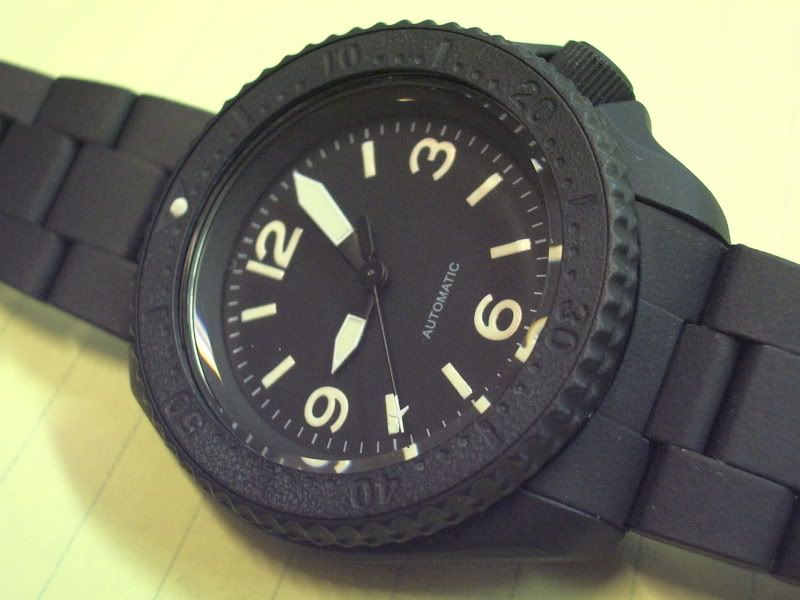 Overall I like the end product, though it hasn't given me that gut response that some of the other mods I've worked on have. I'll keep ot around for a bit to see if it grows on me.

Thanks for watching.