Seiko has always been closely related to the Japanese railways and issued a pocket watch to celebrate the 85 year anniversary of their first railroad watch from 1929.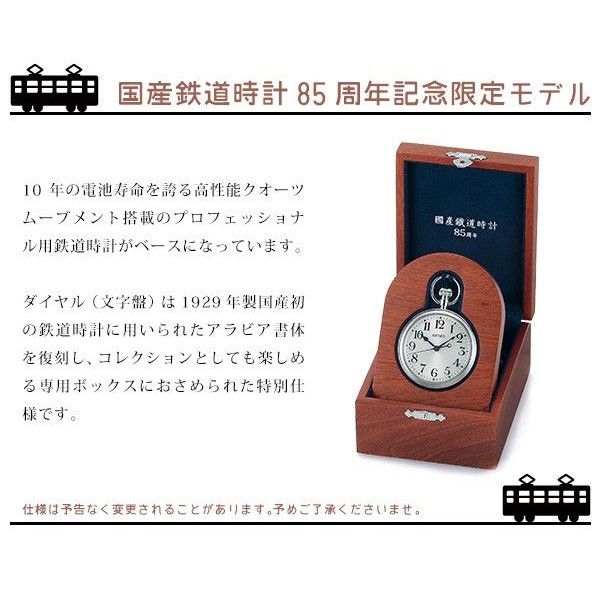 Even if this is a very nice watch, I try to stick to mechanical rather than quartz and this would mean the 91RW which was the standard caliber for railroad watches from 1945 into the 70s.
In a nice customary wooden box.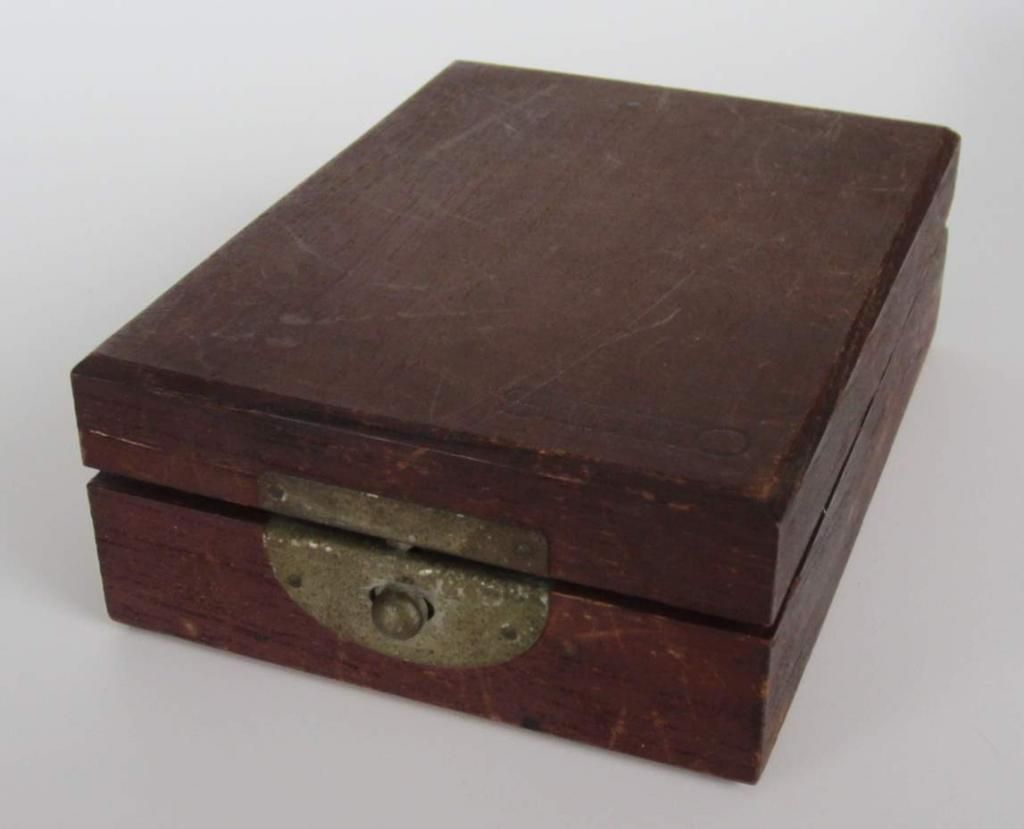 Lid up.
Use stand to raise watch.
High quality caliber.
Lots of velvet in the box to take the beatings of railway travel.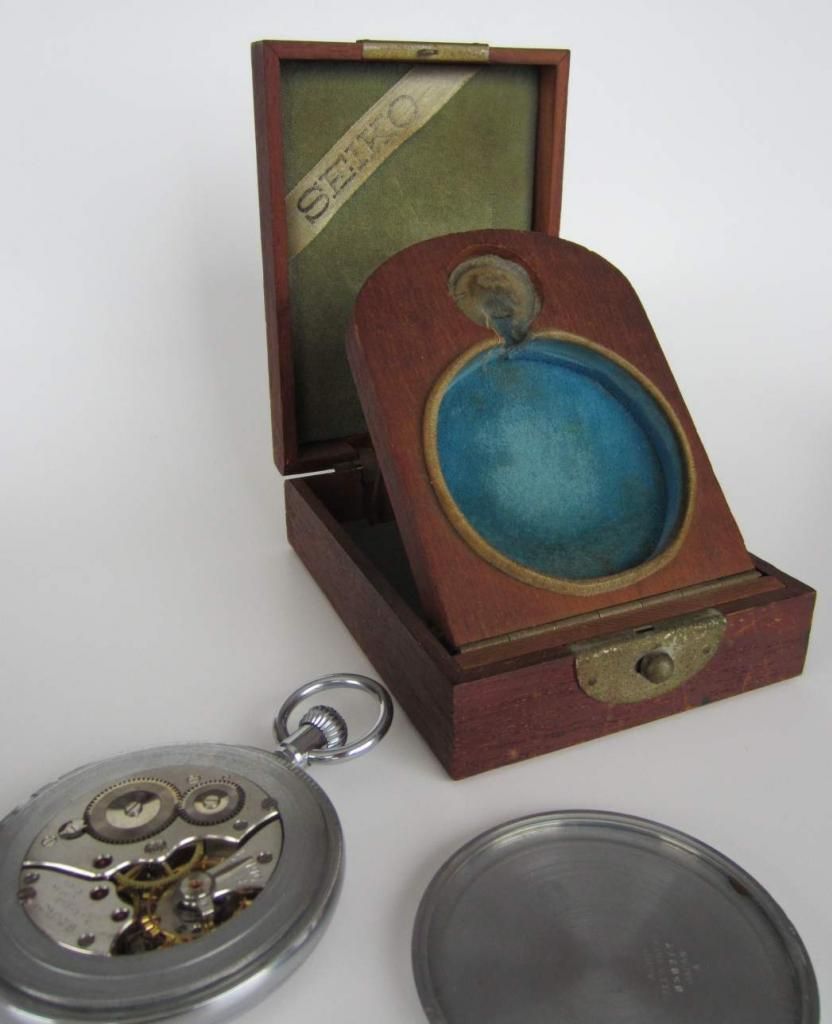 Link to Harrys article on Seiko and railways.
http://vintageseikoblog.blogspot.se/2010/04/seiko-railroad-approved-pocket-watches.html
Seiko also does watches for railway events.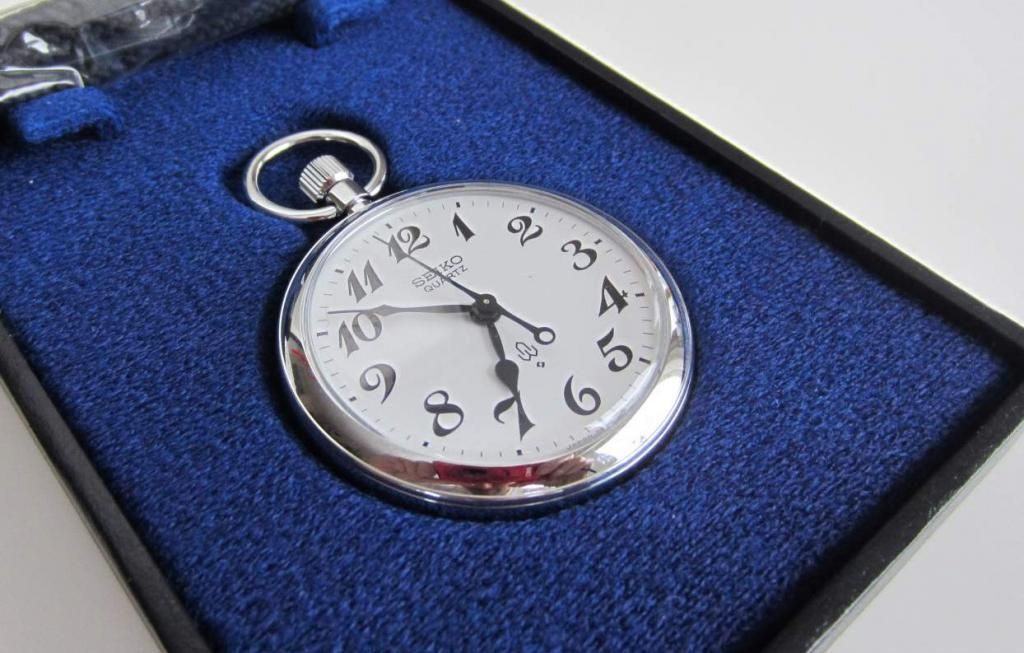 This is the opening of the Tohoku Shinkansen in 1982.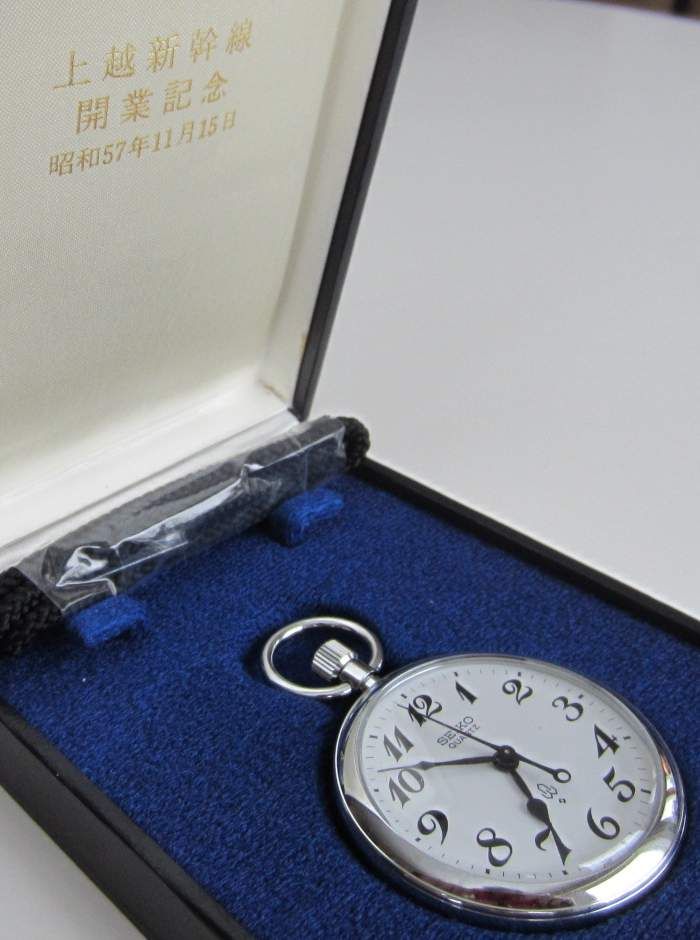 Elegant 60s designed trains.
Reflected (pun) also in the caseback design.
- martin