Discussion Starter
·
#1
·
Authored by powerband
I ordered an SARB015 from
Chino-watch
and they sent it out the same day. The shipment oversea was only a couple of days, and all I had to do was

wait for a couple of days

while the watch sat in Customs.

Then it came today. I want to share lots of pictures for this purpose: When I was researching the SARB015, I searched for pictures of it on the internet. There were some, and they were all really nice, but (at the time) there just weren't very many pictures of it. I had wished there were more.

So I decided to share lots of pics (some wrist shots, too) so that future potential buyers of the Alpinist may have some help in their decision--especially buyers outside of Japan who typically don't get to see the watch in person before making the purchase. I hope to add to the internet body of knowledge regarding this watch.
(And don't beat me for using a point-and-shoot.)

Since I just received the watch today (4/14/09), I will limit my comment to immediate observation. I will return to this thread in the future to update with a more thorough review.

I purchased this watch from

Chino-Watch

. Makoto was very communicative and helpful through email. The box came wrapped securely.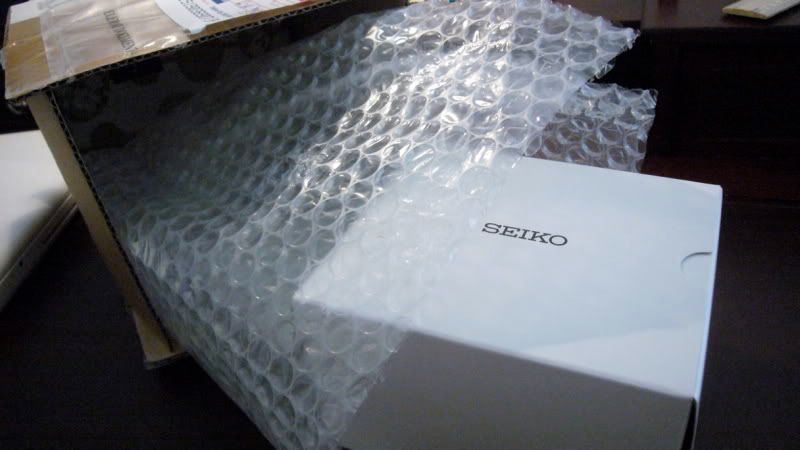 Instructions in English.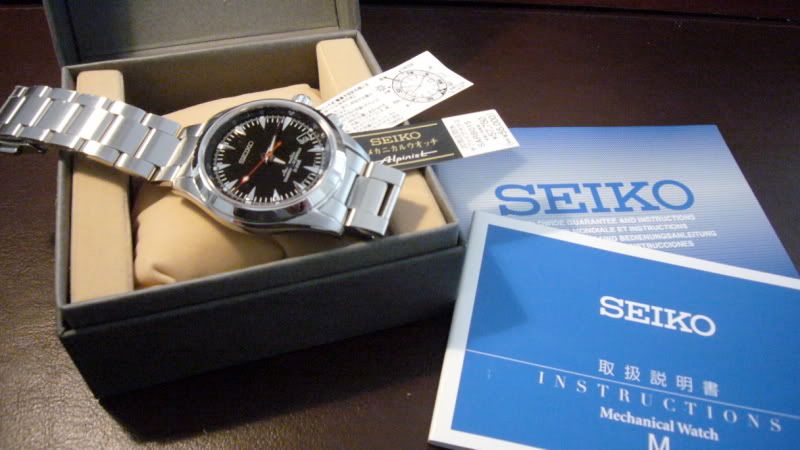 The weight of the Alpinist is significant, but not bossy. Its presence is noticeable, but not a spectacle.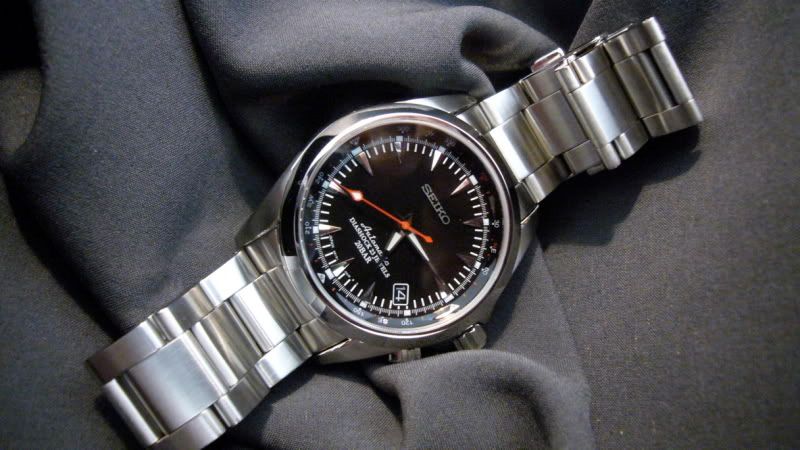 The SARB015 can go with any context, from casual to black-tie, from beer-drinking, trash-talking to intellectual debate.



The head can be felt on the wrist, but the balance is even.



The solid-link bracelet gives the watch a good balance. Brushed on all of its surface (except for the sides), it prevents the flashy look of a pure dress watch, yet the overall design of the watch is clean and elegant enough to accompany you to a souped-up occasion with your sweetheart.



The screw-down crown is tight, but it takes a good grip to turn it. Since it's not a dive watch, ease of turning the crown is not critical. You just need to pinch a little. But, if you can't turn this crown, then you have more problem than a watch with a crown that offers little grip.


The black dial is clean and the internal compass is unobtrusive. It is, to me, reminiscent of the R. Explorer but yet has its own very distinct characters. It inherited the genetic traits of its ancestors, the

earlier Alpinist models

.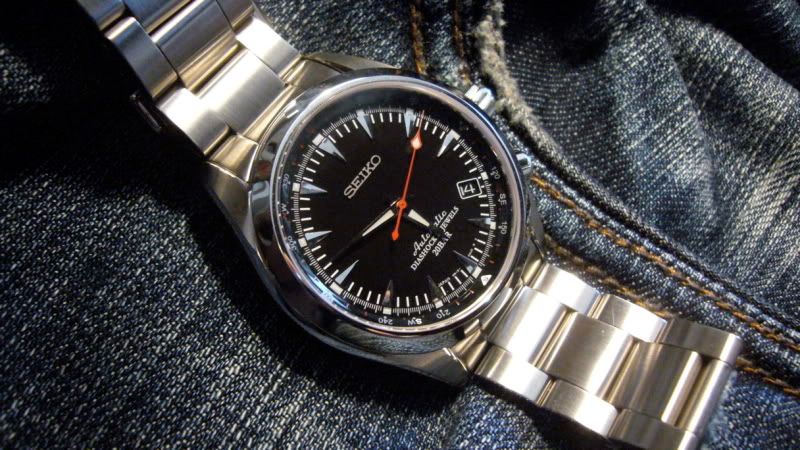 When I was researching this watch, the one thing I wanted to see more of was wrist shots. I'm in the US, so I can't put this watch on before buying it, so I appreciated all those (not many) who shared wrist shots of the Alpinist. Here are some of the SARB015 on my wrist -- a 6.5-inch wrist circumference.



Mine is a small wrist, the kind of joint size that most bodybuilders would die for (except they wouldn't want my muscle size
)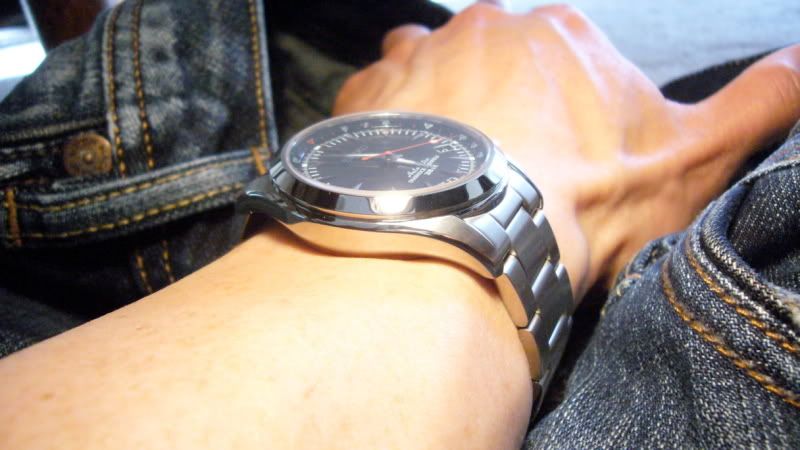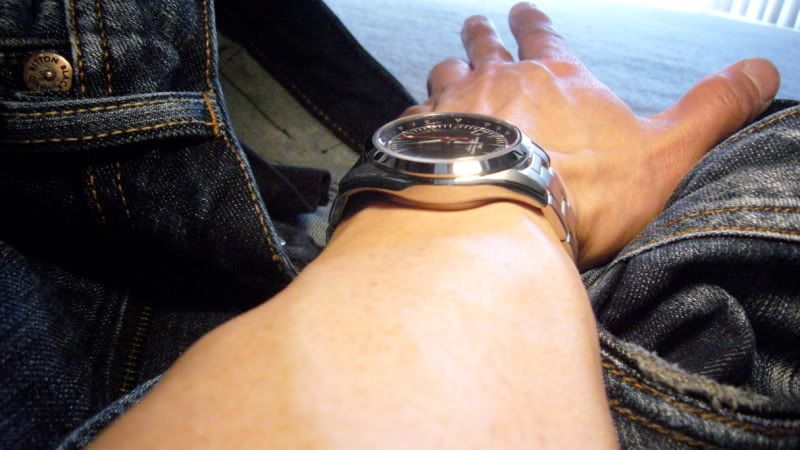 The height of this watch (lug-to-lug) measures just about 46mm. Not too big, not too small. This is a watch that small wrists and big wrists can wear.



I like the watch a lot... but wait, there was something else inside the shipping box, a surprise packet left for me by

Chino-Watch.





Someone took time for this, whatever it is.



Now, I don't know what this is, really, but it's this kind of sh*t that makes me remember a company. What a great touch from a company half a world away--one that I will probably never step foot into. I am impressed. I will shop here again.



The tag in the back says 100% ***** something. I would like to think it's 100% silk, because it doesn't feel like cotton.



I believe the purpose of this gift is for this, a glamour shot:



Although with my photography talent, it's not so glamour.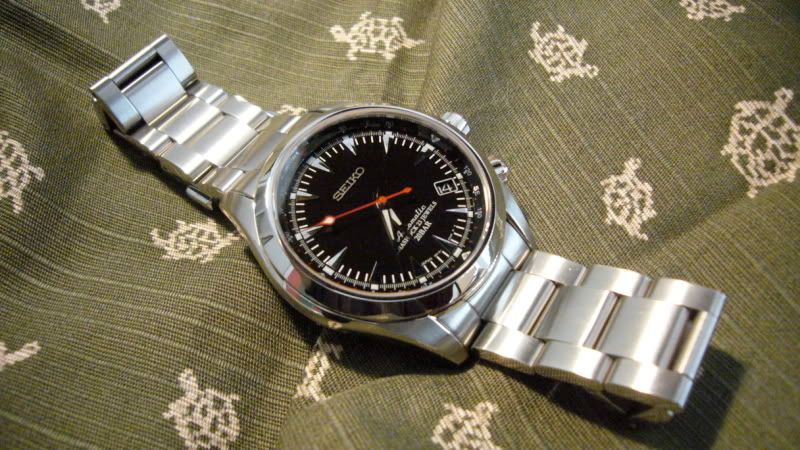 I hope I contributed to the internet body of knowledge for this black-dial Alpinist. Keep in mind, this is not yet a full review, as I've had this watch for only a few hours. I'll update with movement, accuracy, people's opinion, and more thoughts in the future.

Thanks for looking.