Wow, just posted a huge long piece about this and then the power went out!!
Oh Well, lets try again.
There are now some really good aftermarket dials available for the black bullhead (not that I am advocating you get one), as well as some not so good ones. Below is a picture of a very good aftermarket dial with an original below it:
Good Aftermark Dial: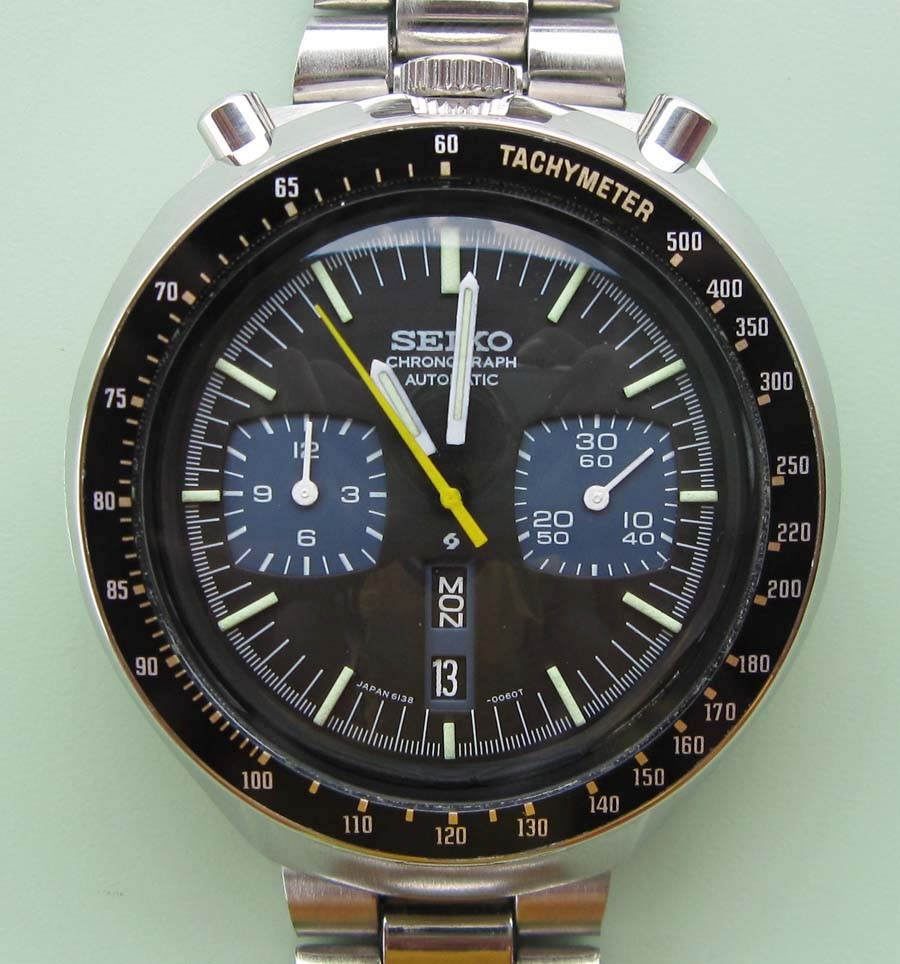 Original Dial:
The most obvious differences to me are in the quality of the printing for the text, particularly evident in the 'O' of SEIKO (much more of an oval shape on the original) but also the general clarity of the printing is sub standard on non-original dials. Also, the dial code at the bottom of the dial, which reads "japan 6138" on the left of the 6 o'clock marker and "-0060T" on the right hand side is actually correct on this particular aftermarket dial, but the size of the printing is slightly larger than an original. One thing I use as a guide for this is that on an original dial the 32 minute marker is always directly below the 3 in 6138 on the left hand side. Many other aftermarket dials I have seen actually have the wrong dial code printed on them, most commonly with "-0010T" on the right side.
One other thing that doesn't always hold true is that where there is an aftermarket dial, there are normally repainted or aftermarket hands. This is quite evident on the first picture above where the centers of the sub register and center seconds hands are clearly painted over unlike on the original.
I am not the expert on this, but have been trying to familiarize myself on these differences lately as I am in the market for an original black dial myself. If anything I have said is inaccurate however, I wont be offended if you correct me :)