Discussion Starter
·
#1
·
I was recently over the moon to acquire this:
http://www.thewatchsite.com/21-japa...18-5246-6010-ks-special-chronometer-last.html
I'd like to open it up. It has a one-piece case with an acrylic crystal held in place with a tension ring. There is also a bezel over the top of that, which I am able to remove and install without problems.
The "official" way to remove the crystal as well as to install it again is with the S-14 "one piece case opener" with the 29mm tightening ring. As I am unlikely to be able to get hold of one of those, I'm wondering if I could use something like this instead: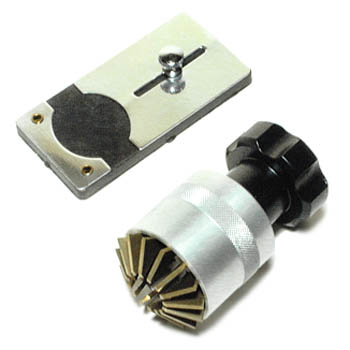 My worry however is that because the crystal has to be gripped inside the slot left when the bezel is removed, it might not be possible for those big claws to get a grip without being obstructed by or damaging the case. Also, will this tool be able to be used to install the crystal again?