Discussion Starter
•
#1
•
Project TST-630A part #1
This project has been in my mind now for about three years ever since I bought my first 7549-7010, the one I got had been drowned at some time but after some TLC the movement ran, cleaned the hands and dial up the best I could but the chapter ring was poor and it irritated me a great deal to say the least
J
so I hunted the known WIS world for a very long time with no luck, I tried other chapter rings with no luck, bugger Seiko and there vintage spares.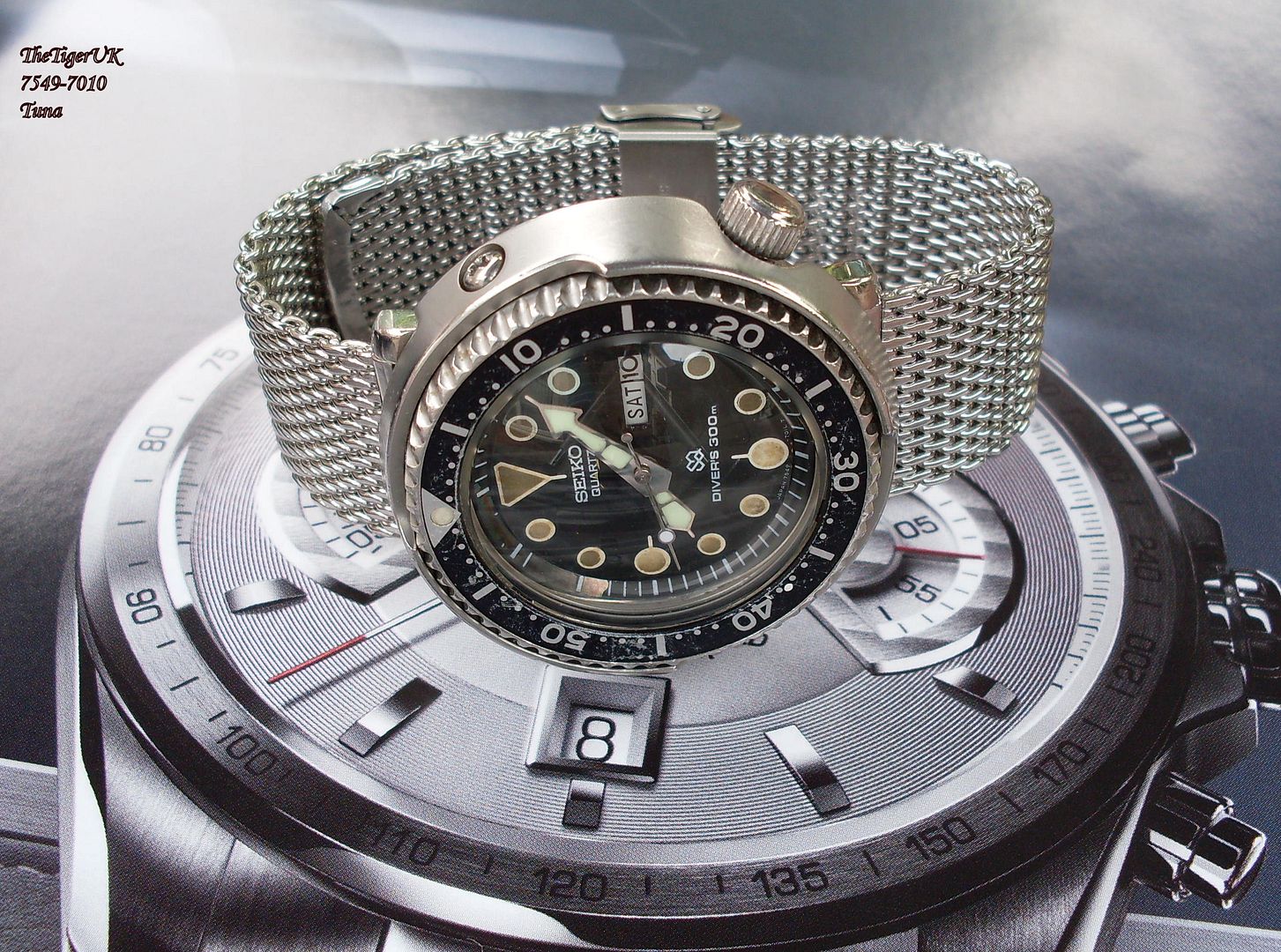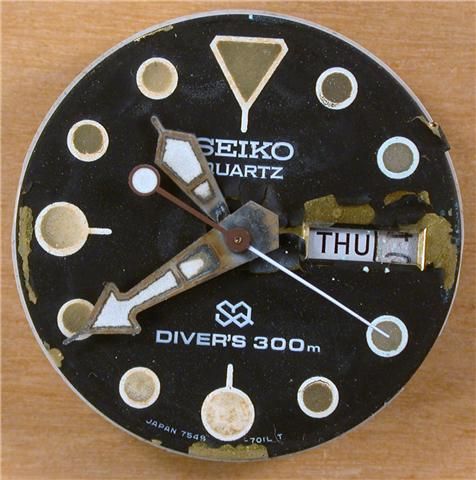 I did pick up another all original in good condition after a while thanks to a good friend but it still niggled me that bloody chapter ring and over time I did pick up one or two more 7549 movements etc for spares and to store them I put them into 6309 cases.
It was at this point I started to have thoughts such has there are loads of spares for the 6309, the 7549 fits in a 6309 case and apart from that there is a multitude of options for the 6309, everything from beautiful originals to any number of mods, genuine OEM parts or the many after market parts available.
So then I got to thinking (hard on the old brain) and then checking sizes etc of the 6309-704X case because I was thinking could a shroud be fitted to a 6309 case ? I have a engineering back ground (35 years) and suddenly the challenge and the possibility started to get me excited, oh for the days that "other" things excited me !!
J
So over quite a long period when ever I had any spare time I was working out what was needed tooling wise, material wise and jigs and fixtures, it has been really very interesting and quite exciting and my plan was to get this up and running for when I retire next year, a project and interest doing something that I would enjoy and using some of the old skills.
But something rather surprising happened (bloody surprising and amazing really!!!!
J
) a few months ago that allowed me to bring the project forward by 12 months, so now all the thoughts and ideas could come to fruition (I hoped because then I must admit a few doubts passed through the old grey matter).
So after a lot of time, some nights messing about until 2am a great deal of effort and enough money for a MM and a holiday or perhaps a bargain Rolly Sub
J
the project is go.
Part 1
Profile machine and drill and tap a 6309-704A case to accept a 7549-7010 shroud for my TST-630A or a 6309-7290 case for my TST-630B.
Pictures below.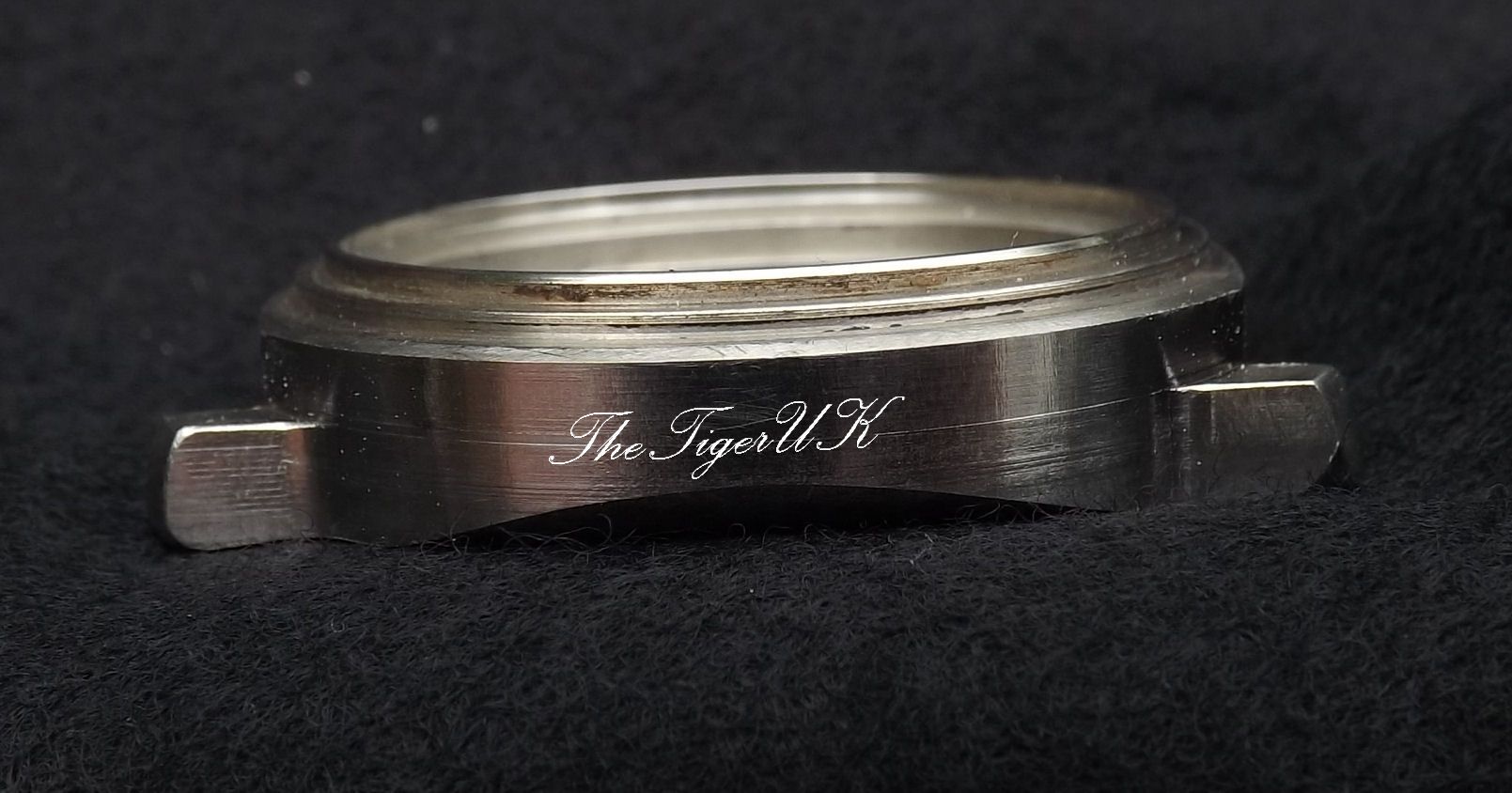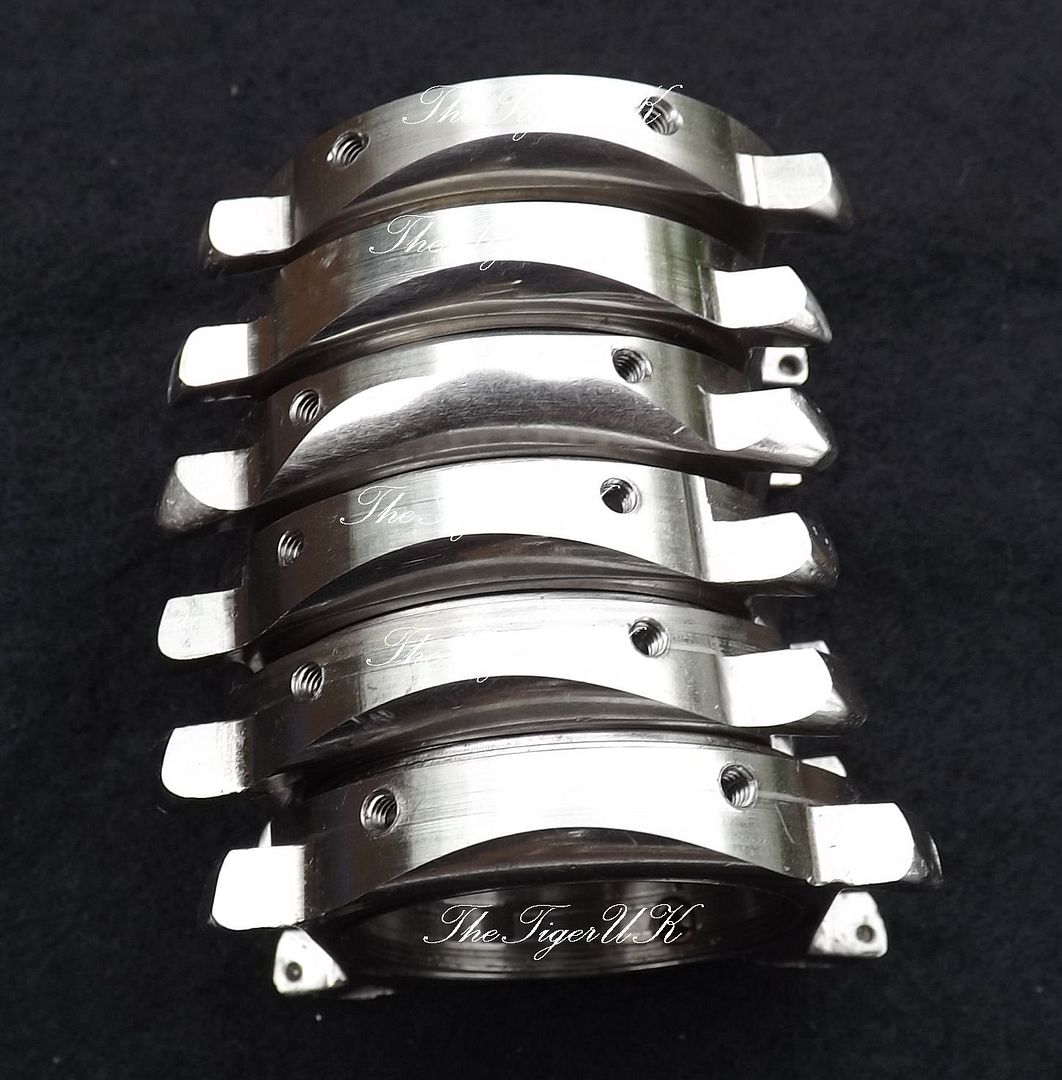 Part two:
Machine the shroud.
Obviously out of stainless steel and apart from fitting my TST-6309A/B it will fit the 7549-7010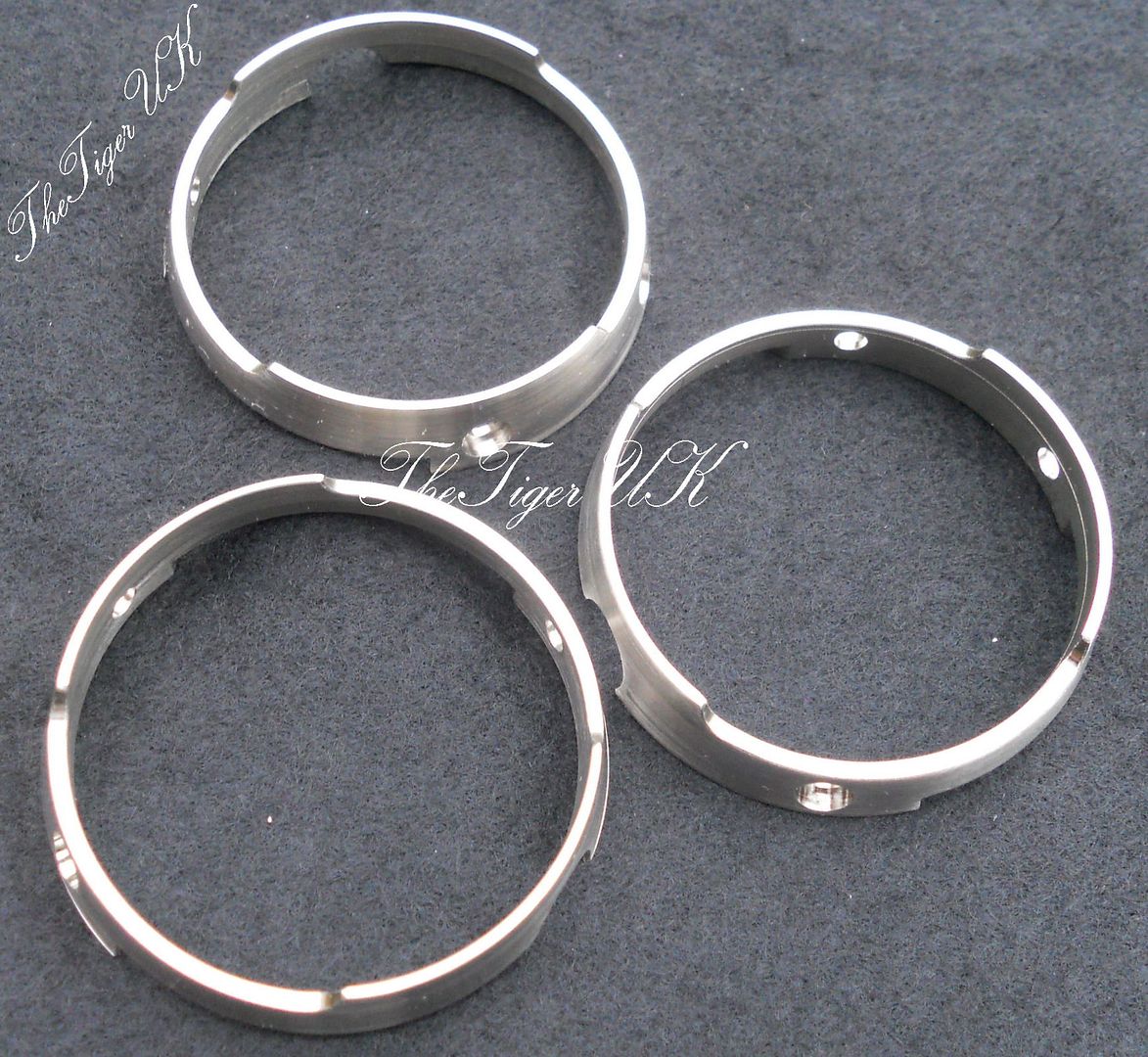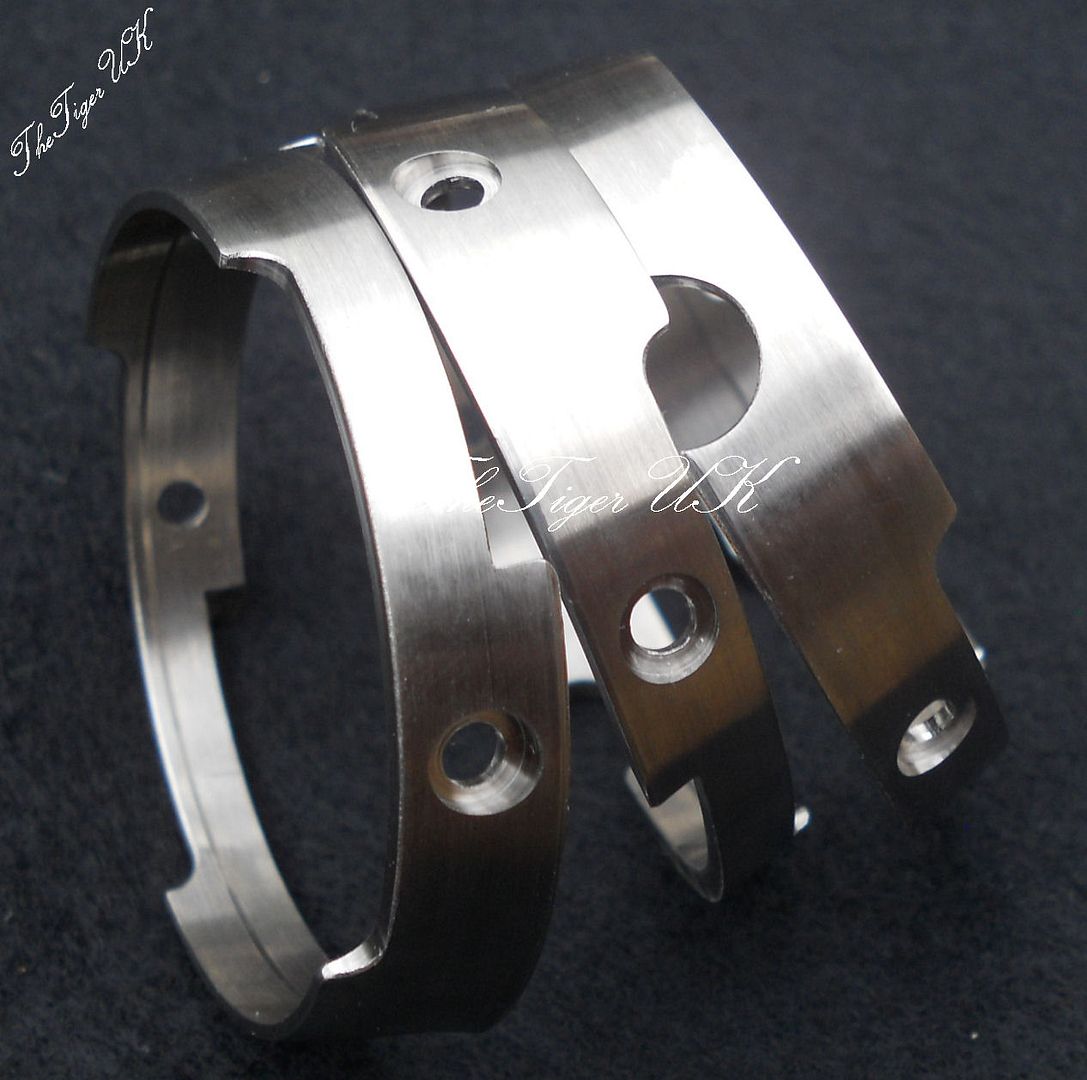 Part 3:
Drilled lugs, a friend sent me one of his cases for the mod but he hadent noticed that apart from the usual worn spring bar holes this one had a little damage to one of the holes.
So I thought this offered the perfect opportunity to try out laser welding, have all the holes filled up and the lug built up, great service and turn round but not cheap, saved a case though, so on an expensive/rare case a good option.
Drilled the lugs out (not easy I assure you but once set it went well), why dident Seiko drill all lugs when they used fat bars ? makes a change over a doddle
J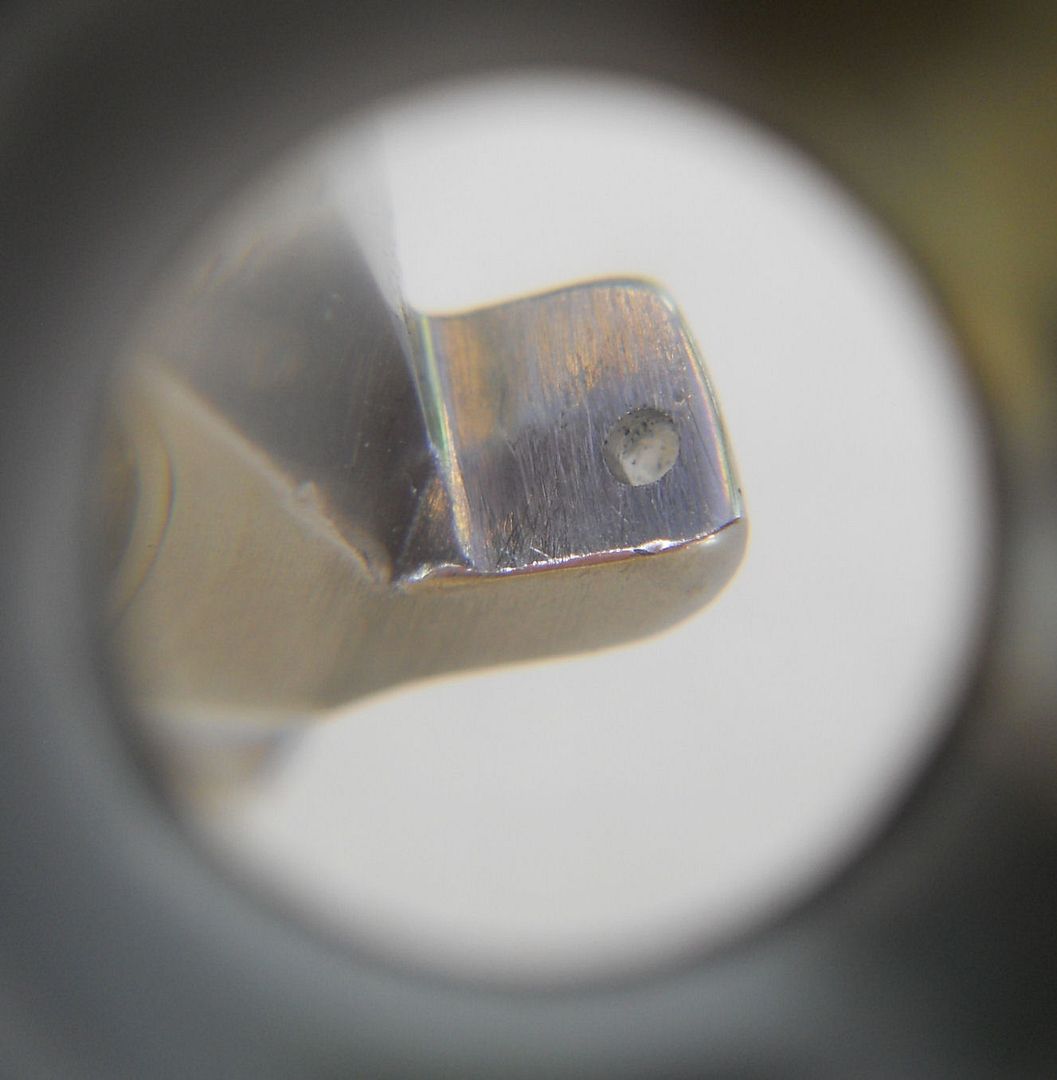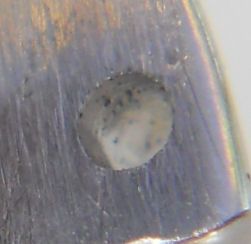 Part 4:
The finished project, got to say all the work effort now seems really worth it, in fact really chuffed.
A couple of thanks, first my wife for "allowing" me to spend so much time tinkering (Love her to bits) all the guys who answered my WTBs for cases such has mike in Singapore, JohnW and
Seikozen
for the cases and faith and encouragement, thank you very much!!!!!!!!!!!!!
Some finished pictures (are you still reading or got bored?, sorry for the ramble
L
).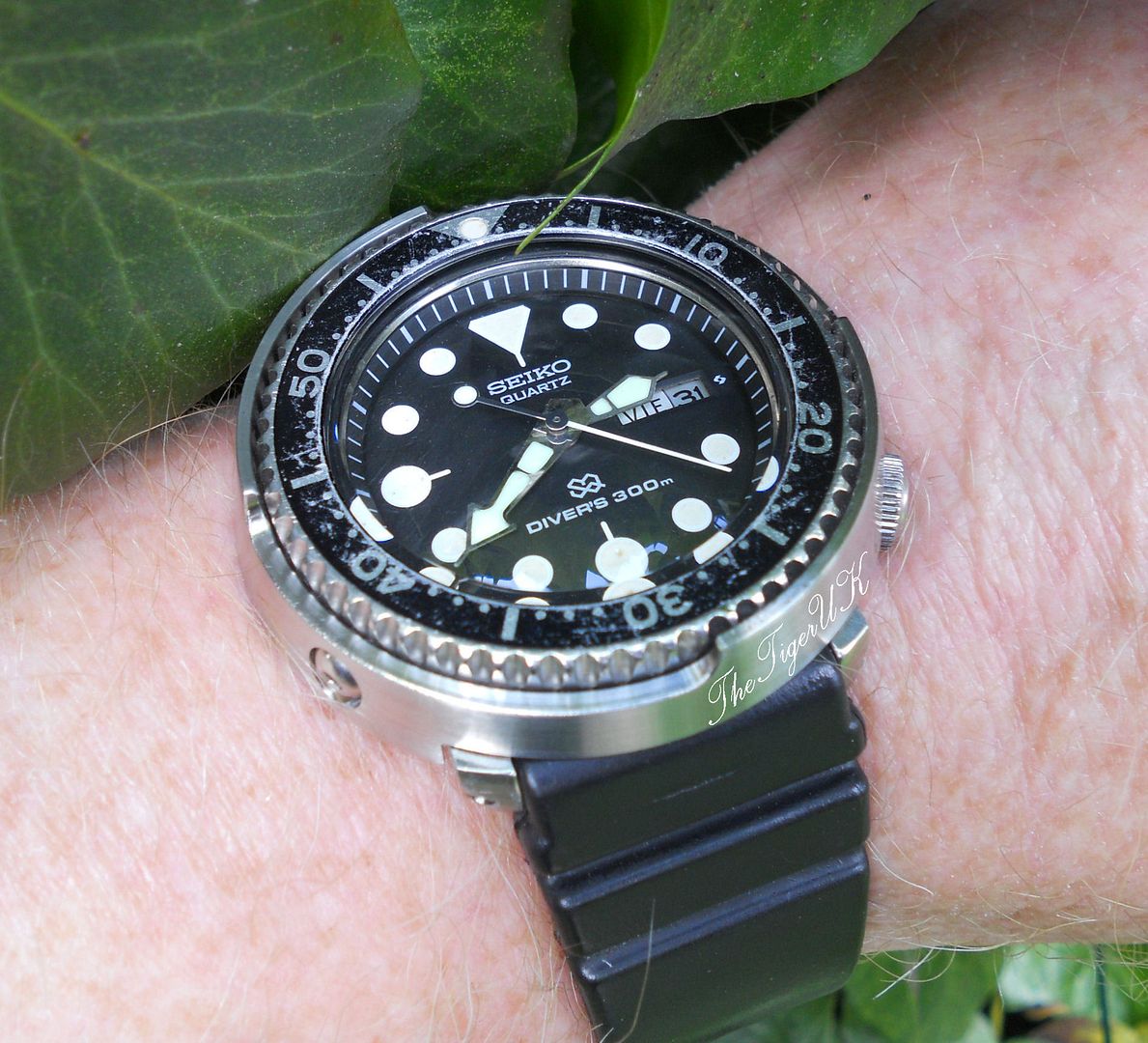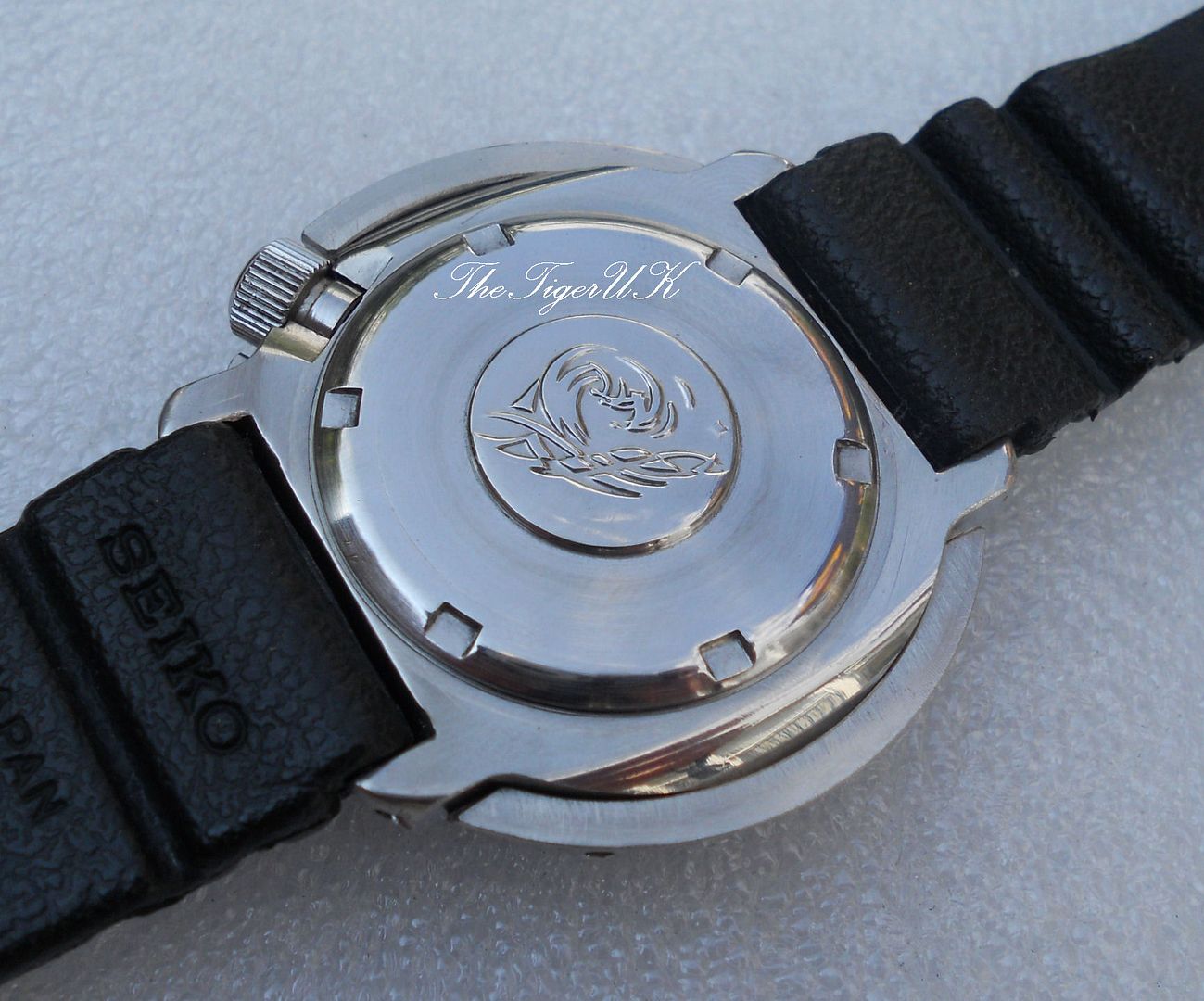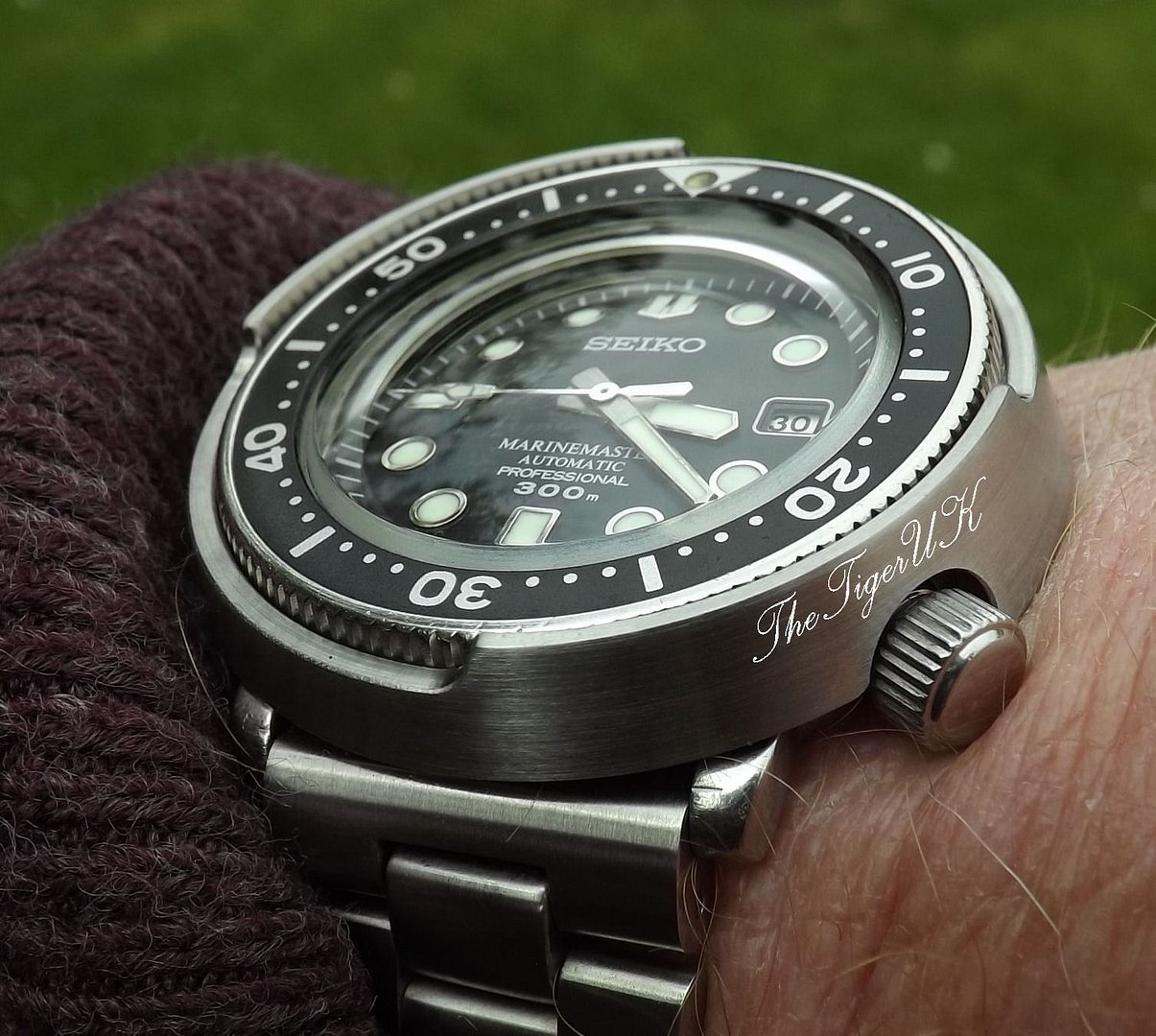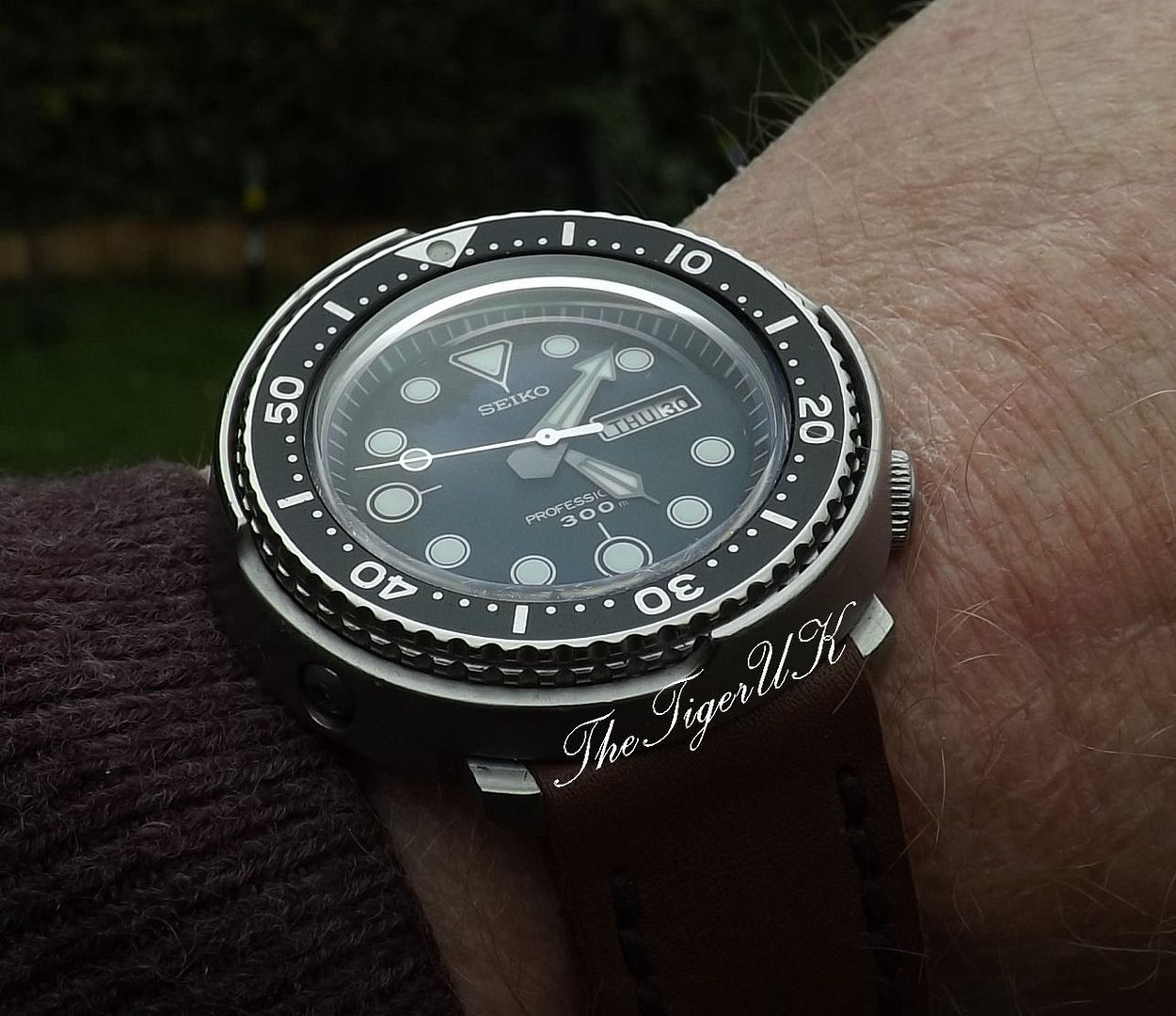 So what do you think The TST-6309A supermoddable "Tuna" ?
ps: If there are any guys out there who work for a engineers cutting company have you any good taps ? i have spent a lot on them up to now and i think a lot more yet to spend, if any of you machine stainless you will know what a sod it is and how rough on the tools