Discussion Starter
·
#1
·
Hi all,
I do modding and servicing of watches on a part time basis. I saw many people asking how to prevent scratches when opening and closing watches especially on Seikos which can be super tight.
So I thought to share some tips on the method which I'm using and so far has not scratched any watches yet . and has opened many a tight Seiko caseback so far. Here goes:
1) Preventing scratches when using a Jaxa tool.
I understand that for most of us hobbyist and tinkerers, we usually get a Jaxa style wrench to open watch casebacks. One main issue with these tools is that one slip and the caseback is gouged.
After some thought, I found that affixing electrical insulating tape on the pins works well to prevent such accidents. The way to do it is cut small rectangles of the tape just enough to cover the pin. I use two pieces affixed over one another in a cross orientation. It helps to clean the pins beforehand with white spirit to ensure better adhesion for the tape. Furthermore, I find that the tape provides more grip for the tool too.
2) Preventing scratches with aluminum case holder.
I have seen many people using different kinds of case holders from plastic ones to the aluminum ones. Personally, I prefer the aluminum one as its more durable, stable and can safely clamp it in my bench vise without damage.
The downside to the aluminum case holder is that it may scratch the watch case. Hence, I usually put a piece of cotton cloth on the clamp before clamping the watch case. The cloth prevents scratches and at the same time, provides a better grip on the watch case. With the cloth there, its less likely to move around.
Note:
DO NOT use 'slippery' cloths
such as nylon or linen based cloth. Get a cotton polishing cloth or rag.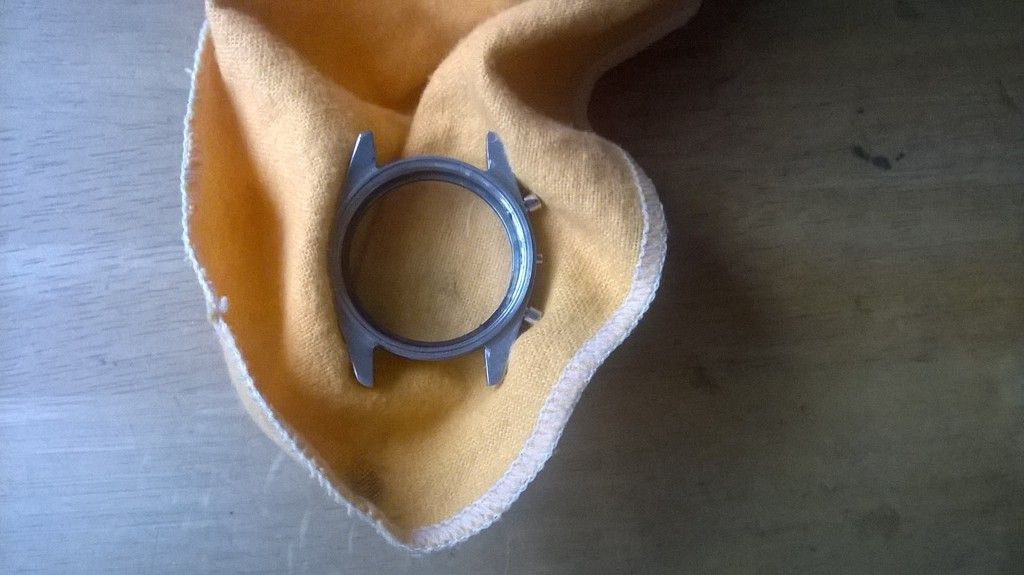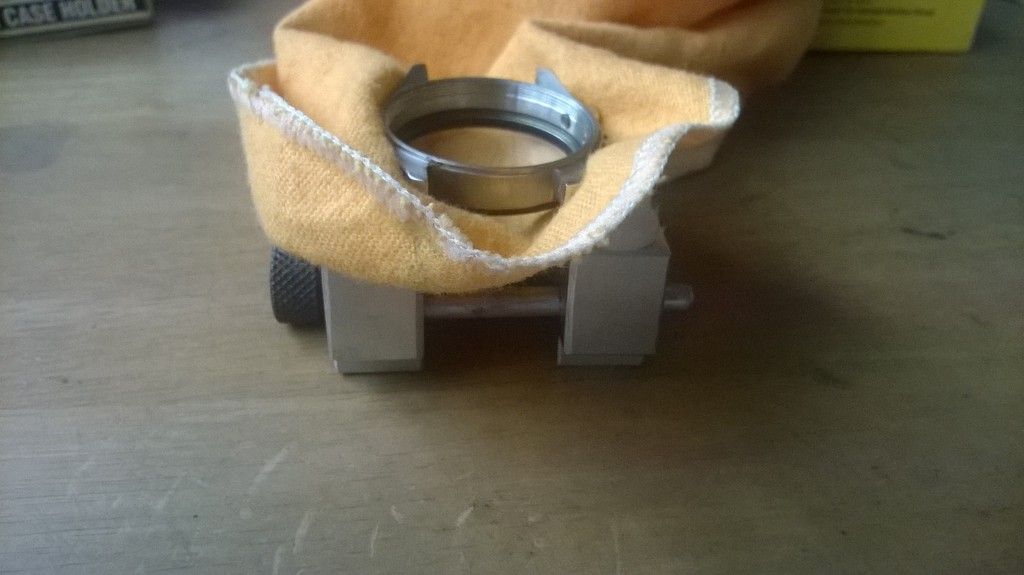 Cheers eveyone.
Regards,
Yap