Discussion Starter
·
#1
·
This is one of my own projects for a change, the watch came to me as a case, bezel and a dial with no feet. I bought it for the bezel and insert to be honest, as the case didn't have a tube fitted. Someone had butchered it out and had left a hole where the tube was meant to be, so I guessed it was going to be a scrapper. After a bit of head scratching and measuring I thought I'd have a go at relacing the tube before chucking it in the back of the parts drawer. I bought a couple of straight generic pendant tubes the correct diameter and length and broached the ragged hole to the correct diameter. I was worried that the tube may not be a tight enough fit in the case on its own so I smeared a whiff of two part epoxy as a belt and braces measure. Here's the new tube fitted.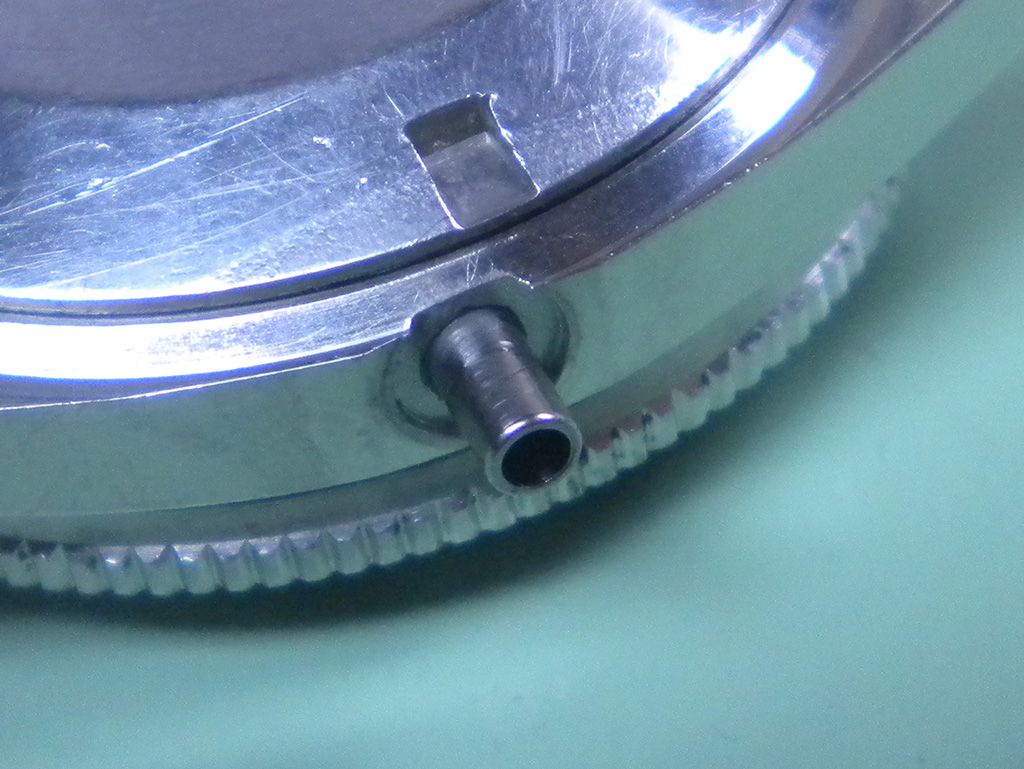 The tube look like its scratched in the photos but that's actually silicone grease residue where I fitted the NOS crown.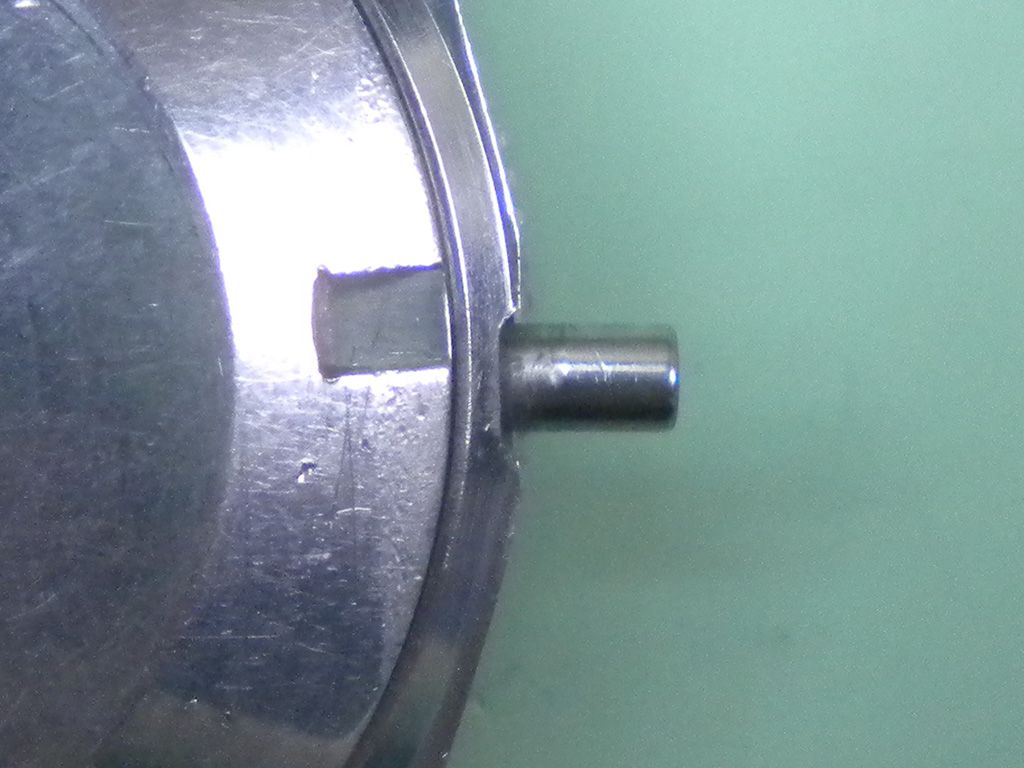 With the crown fitted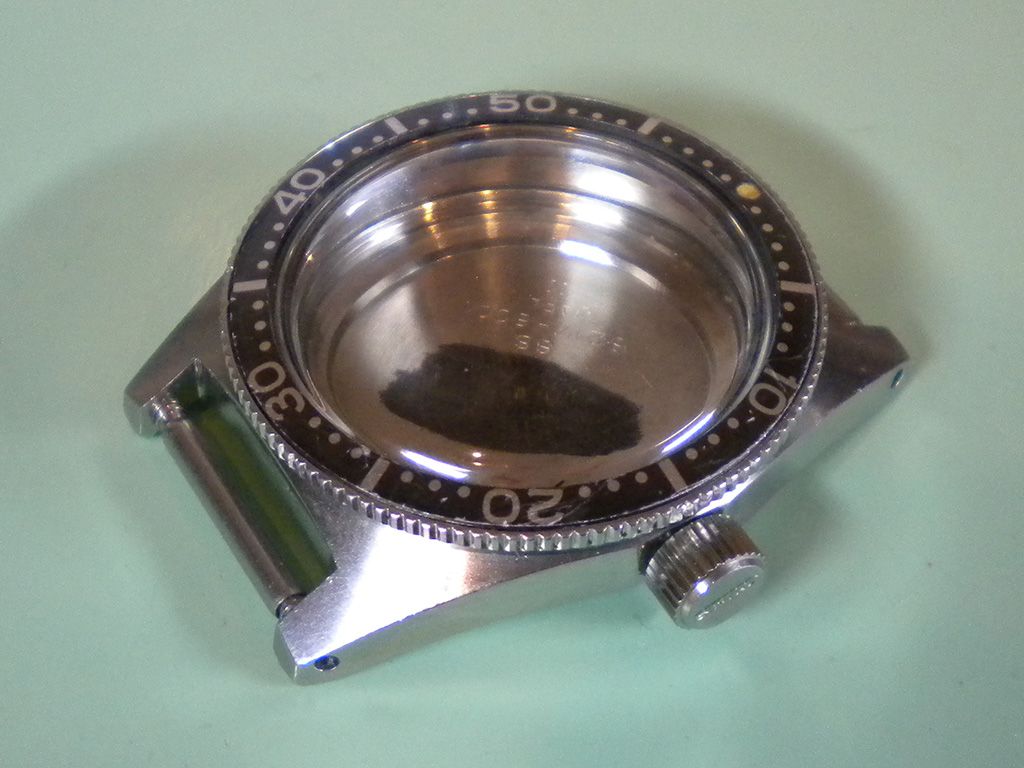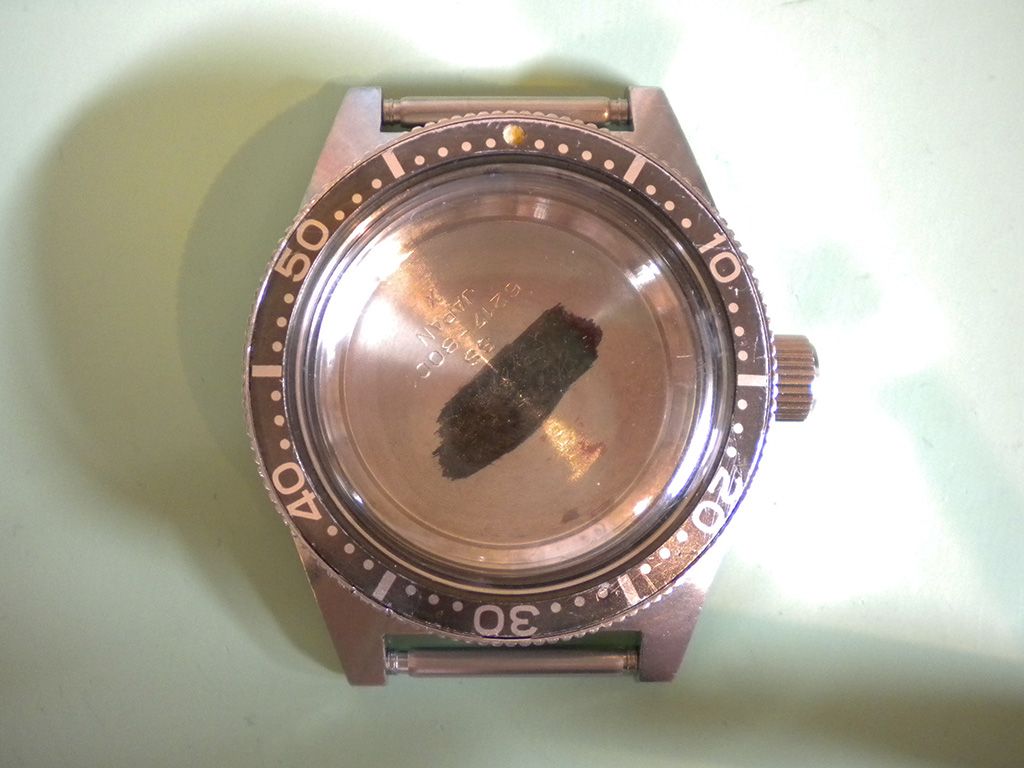 The tube took quite a bit of pressure to fit so I'm not sure if any epoxy was actually left but I do know it ain't going anywhere! I thought as it now has a NOS crown, crystal and caseback seal I might as well see how well the crown o-ring has survived the years in storage.
In the chamber and up to pressure
Wait 15mins and submerge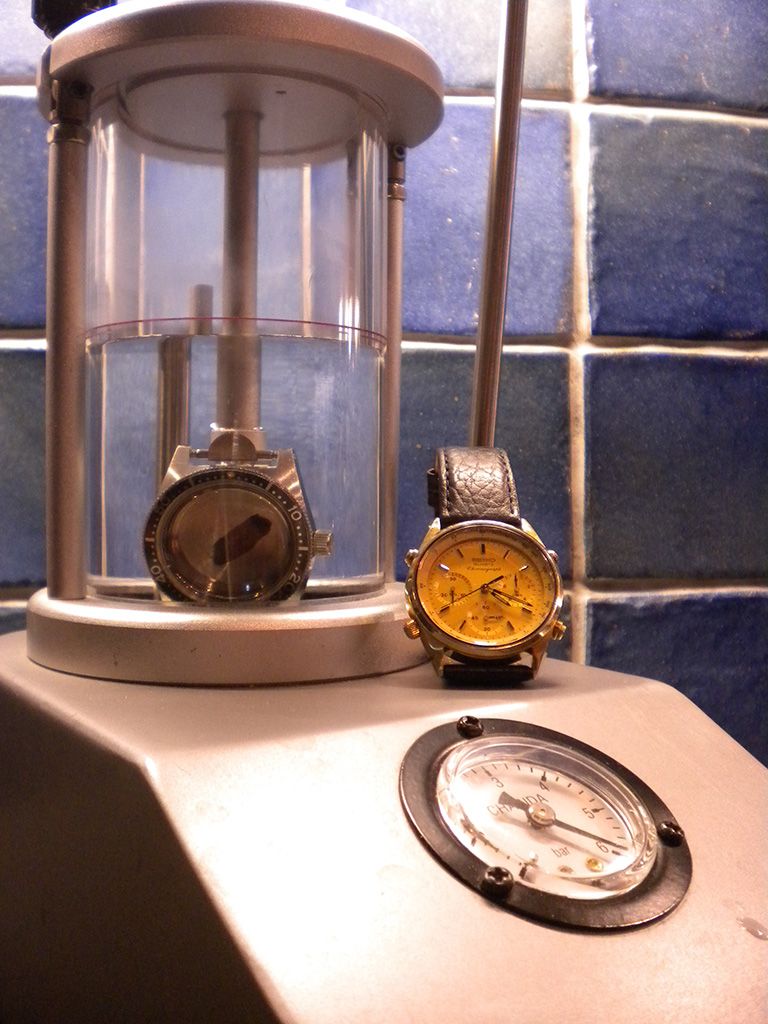 Release the pressure and the crown stays put! The slightest pressure leak and it would have blown the crown straight out as there's no movement to hold it in place.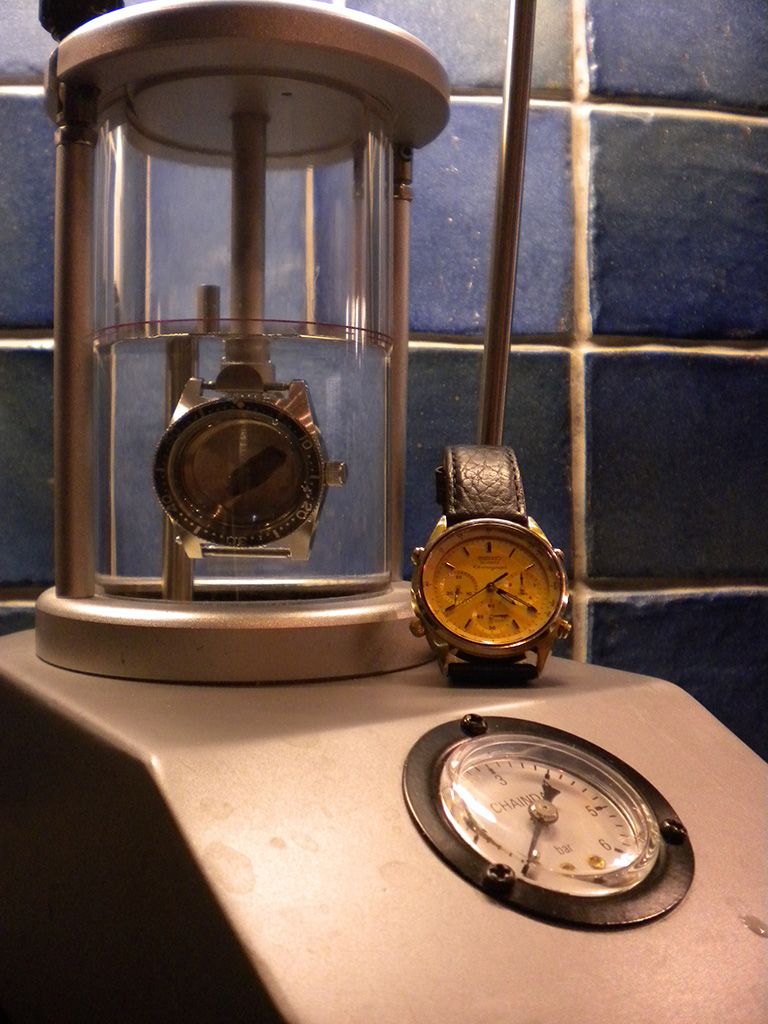 I didn't think it would turn out this well! The dial and hands are relumed, I just need to solder a pair of feet back on the dial and service a movement for it. Another one saved from the scrapper!