Discussion Starter
•
#1
•
Below is just a list of suggested tools that will come in handy, i always try to buy the best tools i can afford at the time, i don't always get the best due to cost but i try, good screwdrivers are a must IMO.
.
I have a rubber ball case back remover that I use first and foremost as i hate damaged backs but if this will not undo a really tight case back then i use Jaxa type tool in a case holder fixed in a vice.
Tooth picks have lots of uses.
Bezel knife for removing bezel and crystal retaining ring.
Movement holder for holding the movement when out of the case, again i find a quality holder much better than the cheapies you see..
Hand removing and replacing tools, again i use quality ones.
Rodico and tweezers again with tweezers i have found that quality ones are 100% better than the cheapies, took me a while to realize this but so glad i did LoL
For a start a good 1.00mm screwdriver is ideal.
Crystal/bezel press with plastic dies, i find the cheap ones of these do a great job and mine has paid for its self over and over..

Case back tool/tools
Bezel tool
movement holder
Hand removing tools
Hand replacing tools
Screw driver
Crystal/bezel press
Grease.
Tweezers
Tooth picks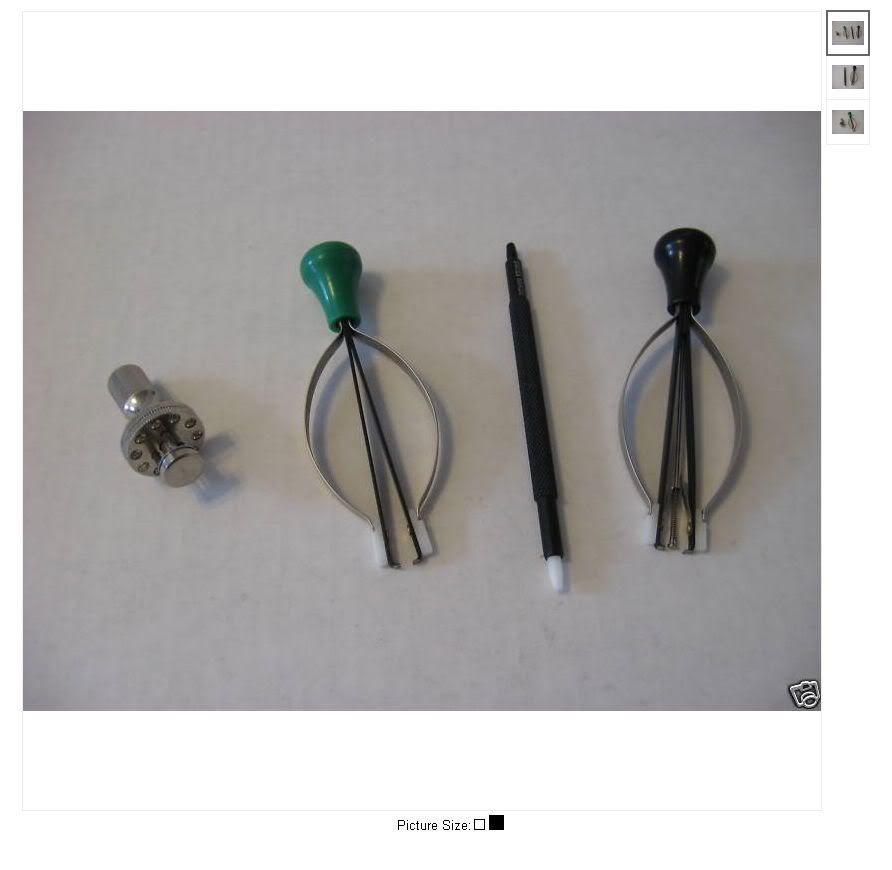 [img]
[img]
[img]
[img]
[img]
[img]