Discussion Starter
·
#1
·
Authored by anzac1957
What a funny name for a watch that has nothing to do with diving.. Anyway, I have had several models of this watch.. Either with day on the left and date on the right or with both day and date on the right of the dial..
These watches have an inner rotating bezel that shows 24 hours. On the dial are the names of cities around the world.. These watches are pre 70s as the names of the cities have changed in recent times.. For instance, Bombay instead of Mumbai..
The watches, therefore, are World Timers and not divers at all..
This model uses the Orient 1942 calibre movement..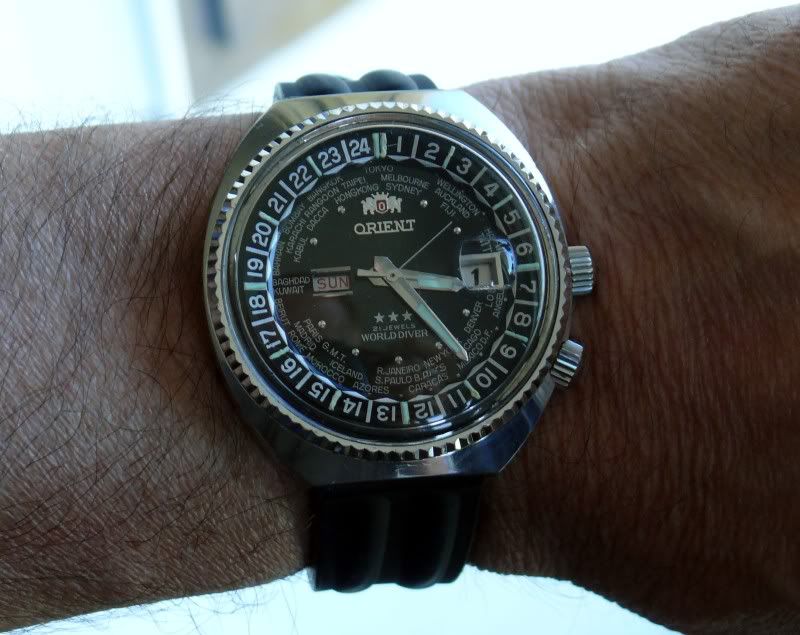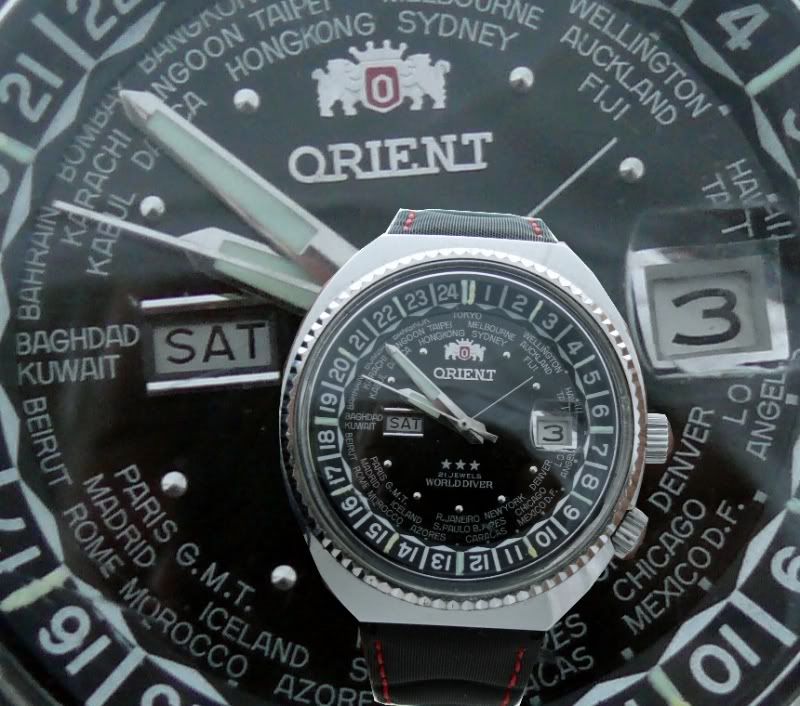 This one the 46941 calibre movement..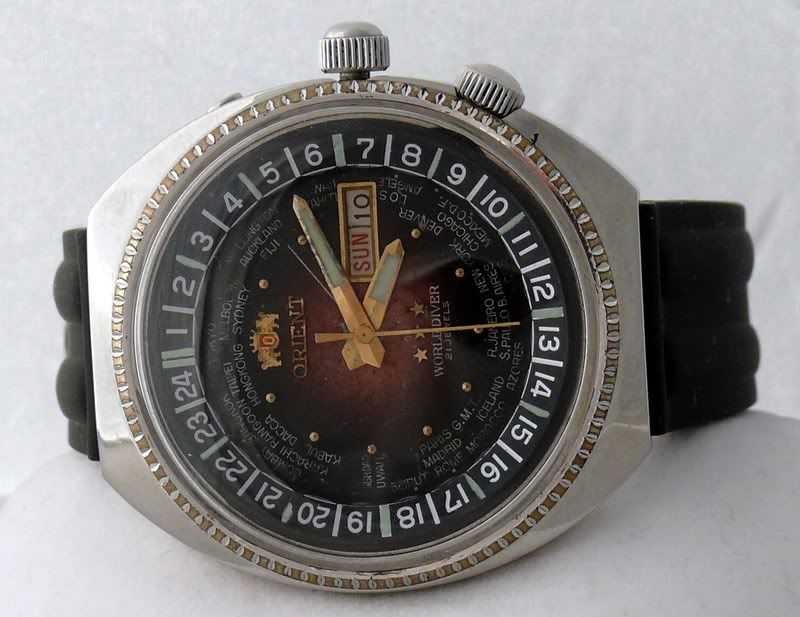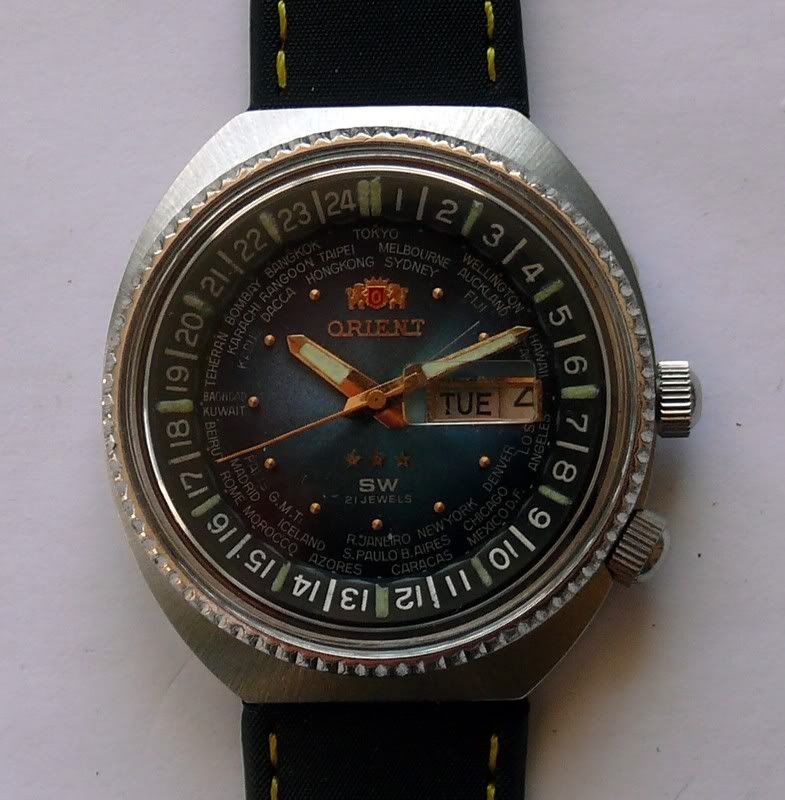 Here is an advert for the Orient World Diver..
The more modern variant is the Kingmaster World Timer WZ0371EM available only on the Japanese market..
[img]
Note the change in case design.
There are plenty of these watches to be found on the net.. Beware that some of them have very poor 24 hour bezels and the dial markings may be fading.