Discussion Starter
·
#1
·
Authored by anzac1957
The Orient Weekly Auto Swimmer is approximately 1960-1970 vintage.. It has a Kanji daywheel.. the only day I recognise is Sunday (because it is in red)..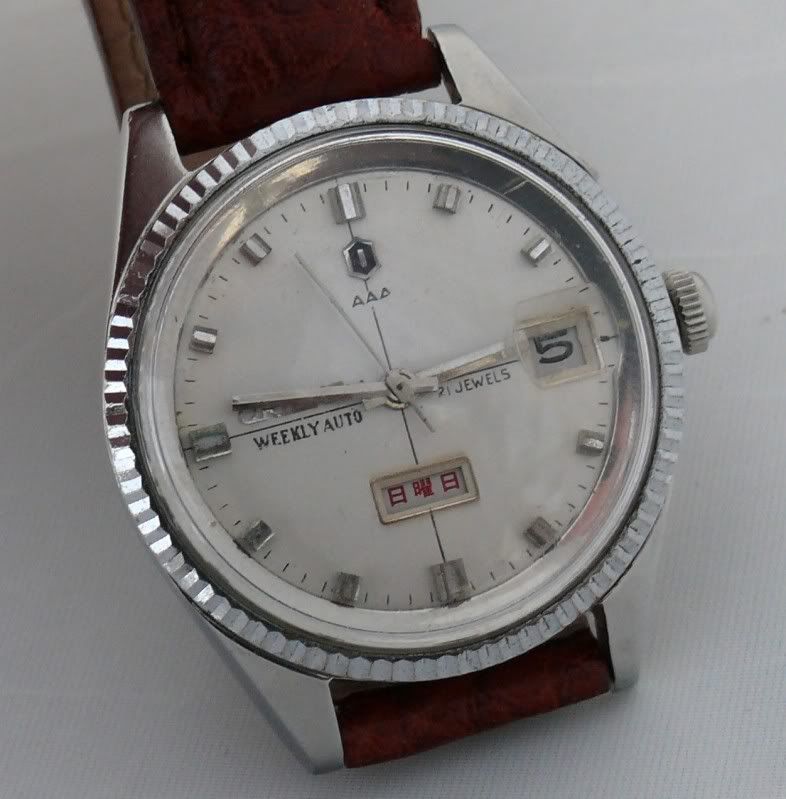 The back is showing "40m perfect waterproof".. an interesting claim that would not be made in this era of litigation.. but shows a level of confidence in their watches.. I really like the diver embossed on the caseback..
The watch looks very nice on a thick brown leather strap.. I have no idea what the original strap or bracelet might have been..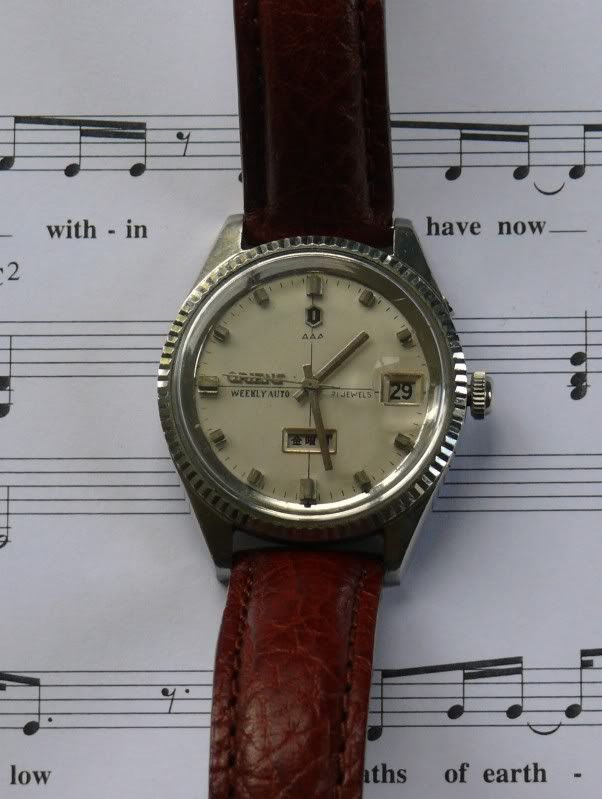 The watch wears well and is quite light..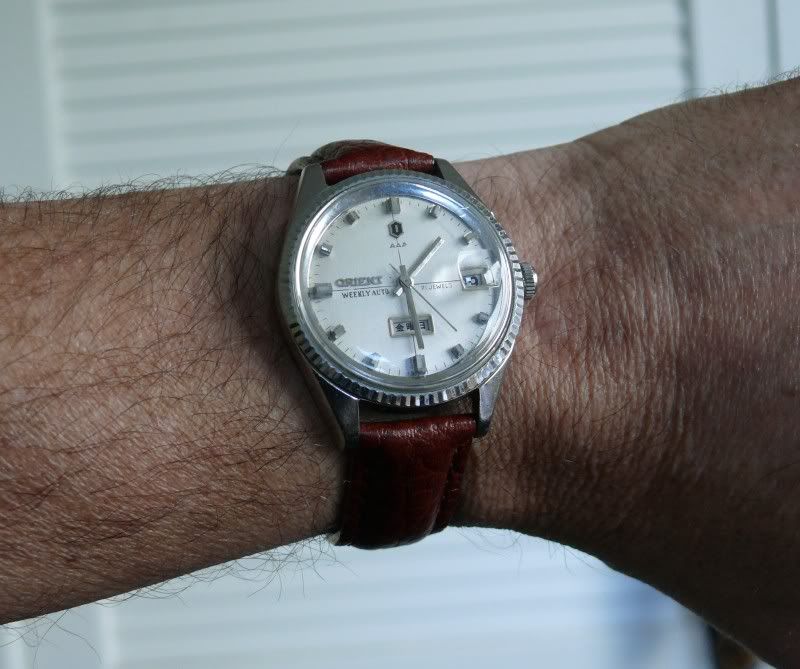 Cheers