Discussion Starter
·
#1
·
Authored by gg4411​
​
Orient CEM65001YW Yellow Mako Diver Review
​
Let me start by saying this is my first Orient, and so this review will be unbiased and quick .
To start, the yellow dial is mezmerizing, and I love the look of it on my wrist. It was definitely worth the extra dough IMO.
[b]Case[/b] - 4/5
The case looks and feels really sturdy and well-made. It sits nicely on my wrist and is very comfortable. It doesn't feel extremely thick (like my sea devil), but I like having a slim dive watch. There aren't really any cons to the case, but if there were one thing I could change, it would be the crown at 2 (I would make it more recessed like in the hogrider).
[b]Dial[/b] - 5/5
Two words, simply stunning. The yellow dial has a bit of a sunburst effect, adding to the beauty of it. I also really love the raised markers and numerals, giving the dial a nice touch. I was laos really attracted to the day/date wheel, which is recessed and outlined with a silver border. I don't know what it is about it that attracts me to it so much.
[b]Bracelet[/b] - 4/5
Although I have read many reviews knocking the Mako's bracelet, I must disagree with those reviews. I really enjoy the oyster design, and haven't experienced the rattling many owners speak of. I would only get rid of the hollow end links, as that is the only problem I have with the bracelet.
[b]Clasp [/b]- 2.5/5 [img]
I couldn't decide whether to choose 2 or 3. The clasp is definitley the weakest point of the mako IMO. Let me try to explain this as best as I can. The clasp folds over and snaps in, and then the safety clasp snaps in. The first part that snaps in is the problem to me. It feels flimsy and doesn't always click in firmly. However, the safety snaps in really hard and securely which is a plus. A little improvement from Orient and we're good to go.
[b]Overall[/b] - 4.5/5
The VFM is incrdible for this watch, and I really can't ask for more. If you are considering the yellow model, I highly suggest you to cough up the extra bucks and take the plunge. [img] It was definitley worth it. Enjoy the pics and thank you for reading my quick review.
For all of you unboxing lovers [img]
What?!? Is the box really that small???
Wait a second, there's a watch in there?
[img]http://i303.photobucket.com/albums/nn121/gg4411/004-8.jpg
The famous Orient box, Whew. Never knew those boxes were so small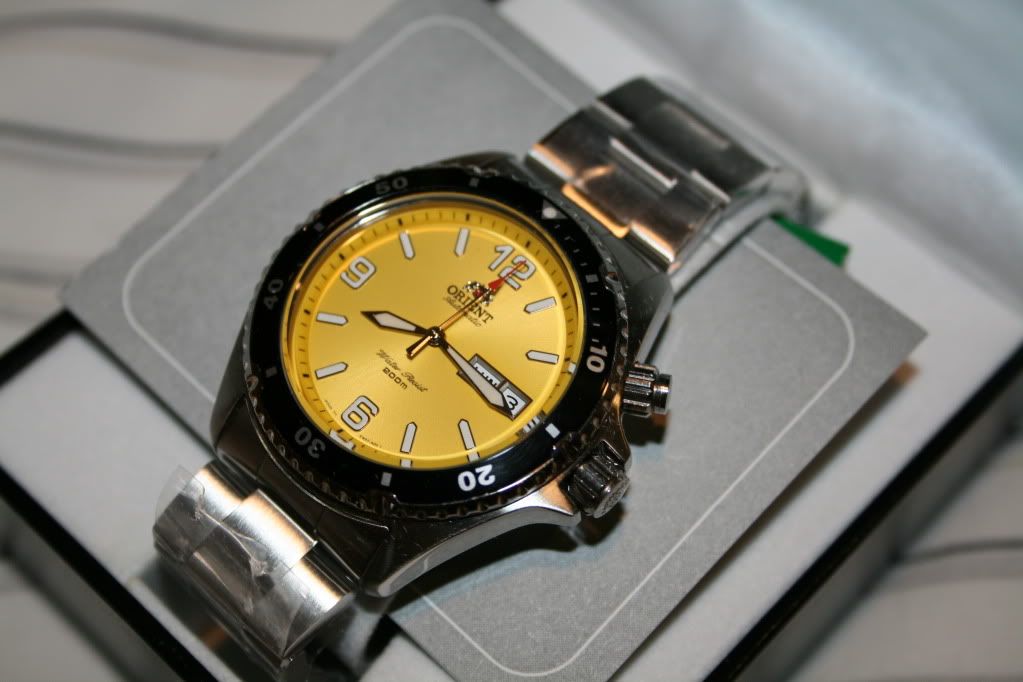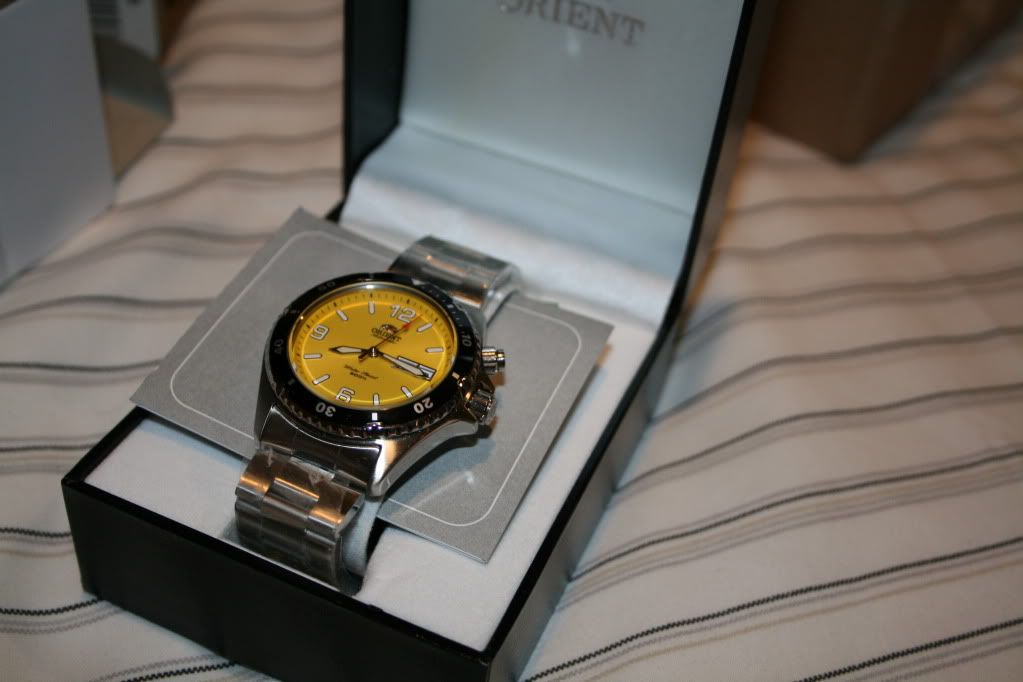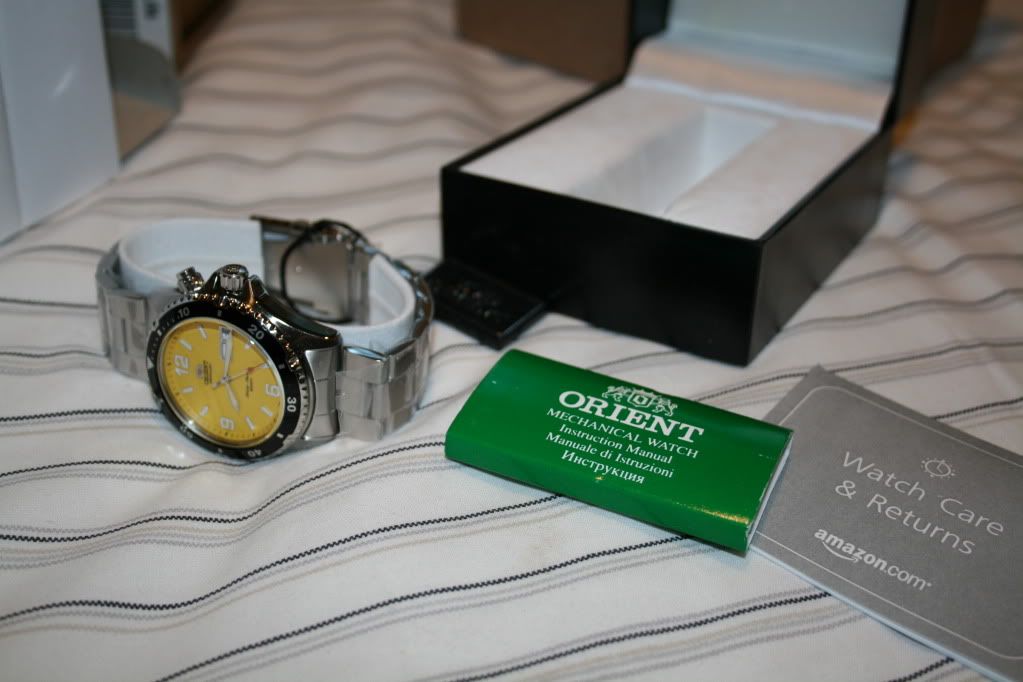 Fits perfect on my ~6.5" wrist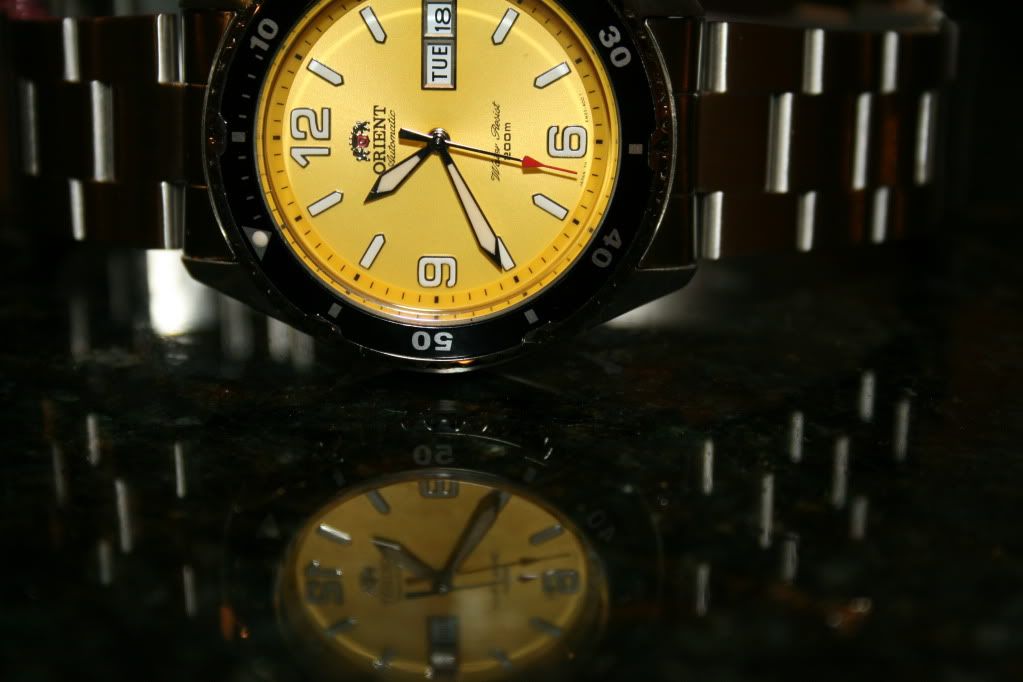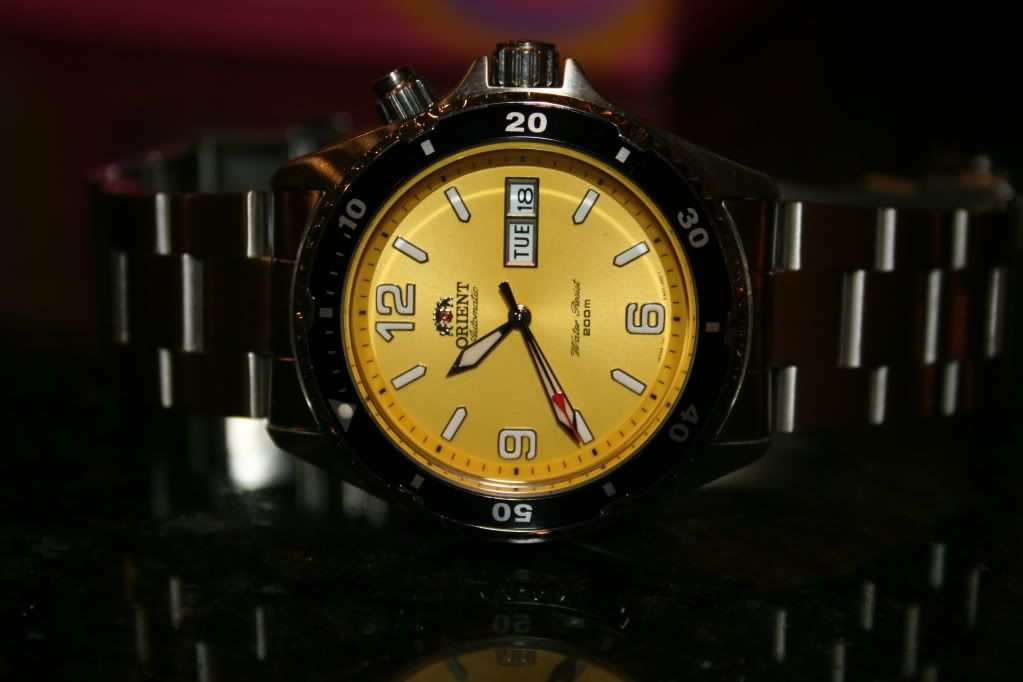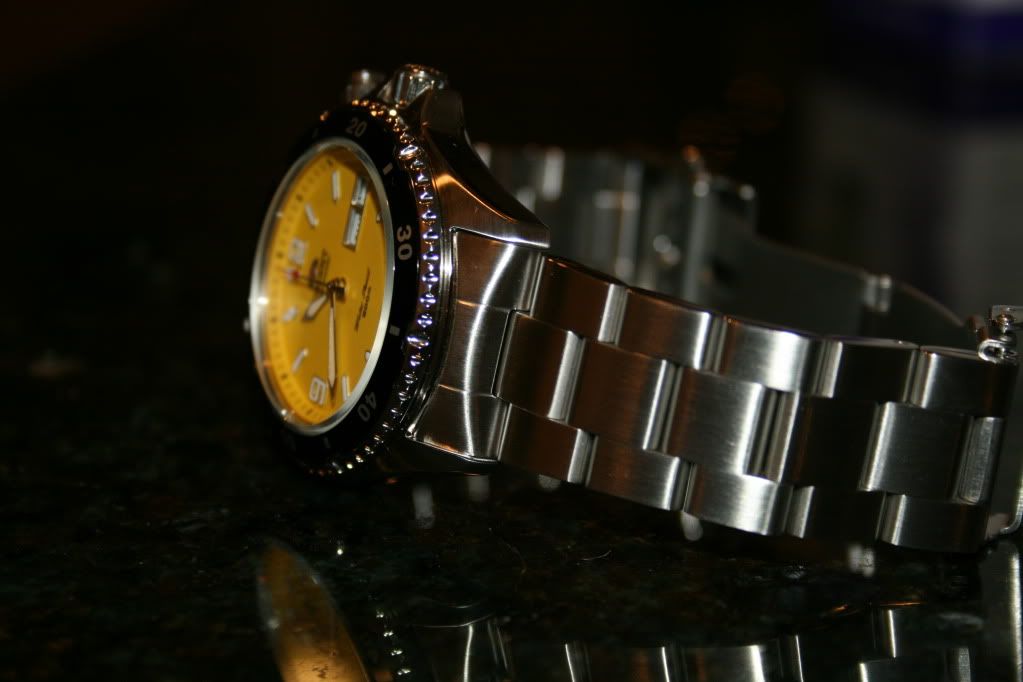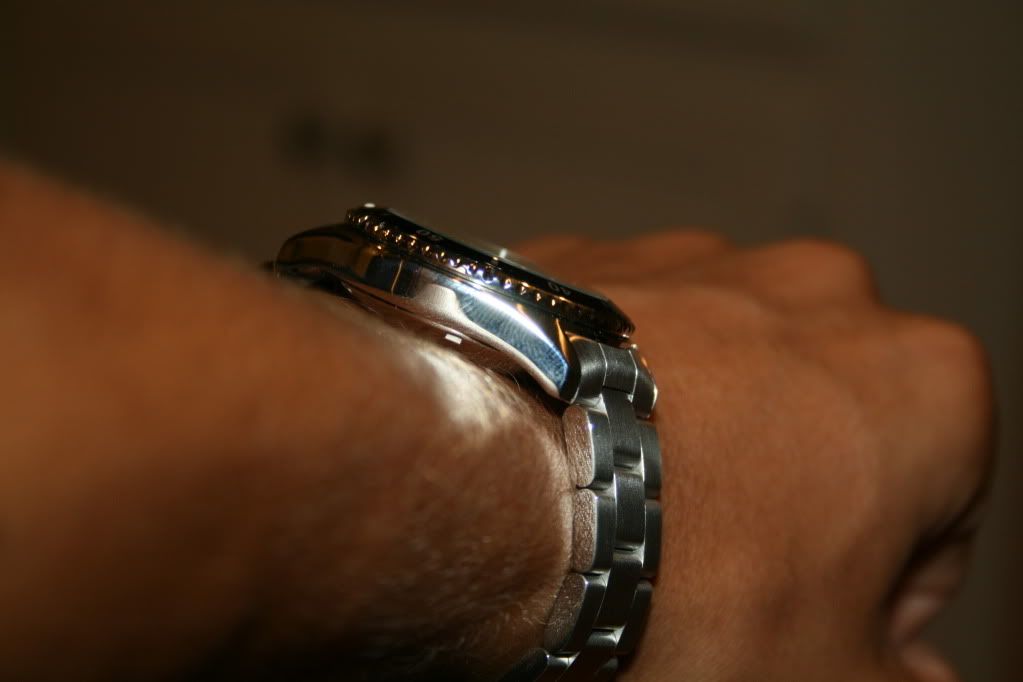 Thanks for looking!