Discussion Starter
·
#1
·
I've just picked up a 1975 Citizen Cosmotron - described as 'junk' it aroused my curiosity since it had 5800 movement markings yet was clearly a medium sized men's watch. The 5800 movement was used in the 'IC-12' ladies' watch, an electro-mechaical wonder that ran at 12 beats per second (43,200bph). The seller described the watch as non-working, even with a new battery fitted, but I thought it would be worth getting at the 1000JPY asking price (just under 12USD) just to check out whether it did indeed have a 5800 movement (I can find no reference to this being fitted to a men's watch).
Here's the seller's picture, showing a very dirty and/or corroded piece: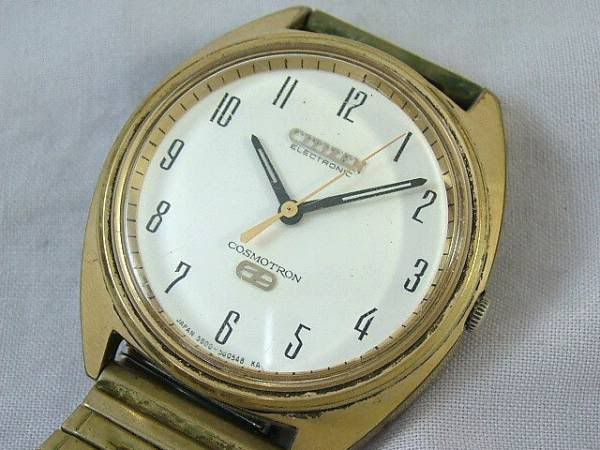 On the positive side, the dial hands looked good, and I liked the 'deco' style numerals. A possible project watch then if I could get a working movement.
The watch arrived this morning, clearly not running - first thing to do was get rid of the nasty (i.e. very dirty) expanding bracelet and clean up the case. I was pleasantly surprised to find that the case was also dirty rather than corroded, so next I cleaned it up. Dial and hands are nice, glass has some scratching but not really noticeable on the wrist:
The dial was marked correctly for a 5800 movement, and this was confirmed on the back which was also in decent condition:
So, to the movement.....and yes it's a 5800, looking a little lost in the men's case, but very clean, no corrosion and a healthy looking hairspring. I thought I may as well try a new battery, and guess what? It fired up immediately and has now been running smoothly for the past 4 or 5 hours
The movement has 17 jewels and a fine adjuster as you'd expect in a high beat caliber:
Needless to say I'm very happy to have a working watch of this quality for about 12USD. I guess this is also quite rare since I've not seen another like it as yet....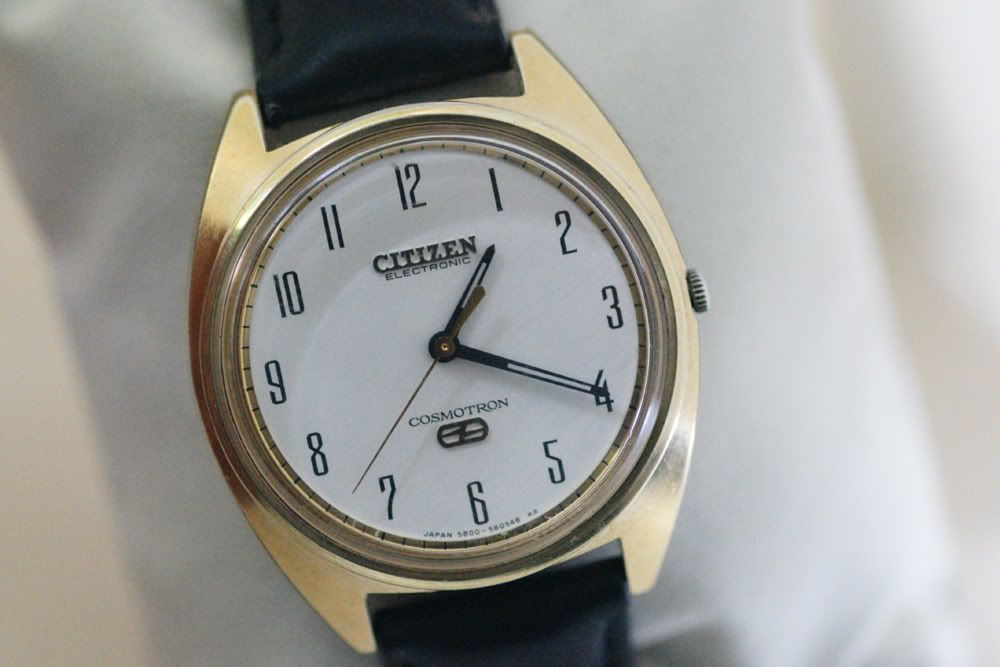 Sweephand