Discussion Starter
·
#1
·
So, my daughter Louise calls "Dad, fancy coming down here for Dinner Friday?"
"Sure" says I. Always take the opportunity to see my kids when I can. Plus the Fathers on here will tell Ya, When your son invites you out, he's inviting you OUT> When your daughter invites you out there's more to it usually!
And there was! All the way down on the train I thinking was the hell could it be? Its a 3 hour train trip (with a change or two) from my place in Surrey to where shes living/working in Hastings in Kent (Stunning place by the way, on the coast)
But guess what? Needn't have worried. The News was GREAT!
Gentleman, my daughter, out of her OWN MONEY had brought herself a new watch. Not a Cissy-Boy watch either. But a SEIKO 6309!! Yeah Baby!! Okay, she wears it on a Plink/Black "Bond Nato" but who friggin cares.
Sneaked a picture..................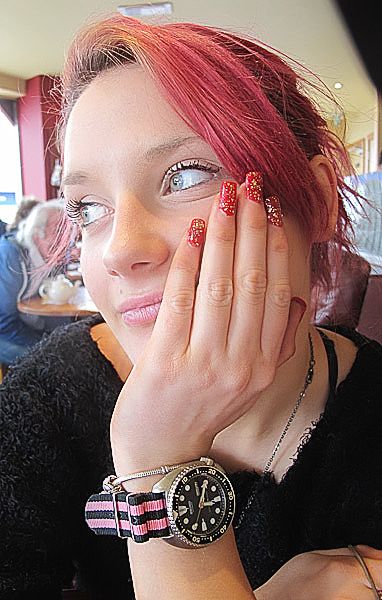 So, went to the beach in the glorious sun-shine, dinner with my daughter & a new 6309 in the family.
And that Guys, was A GOOD DAY.................