Discussion Starter
·
#1
·
I acquired a 62mas the other day as I needed a dial for a renovation job. When the watch arrived I opened the case back to be greeted with this.
Hmm, not a good start! Off with the rotor and this was revealed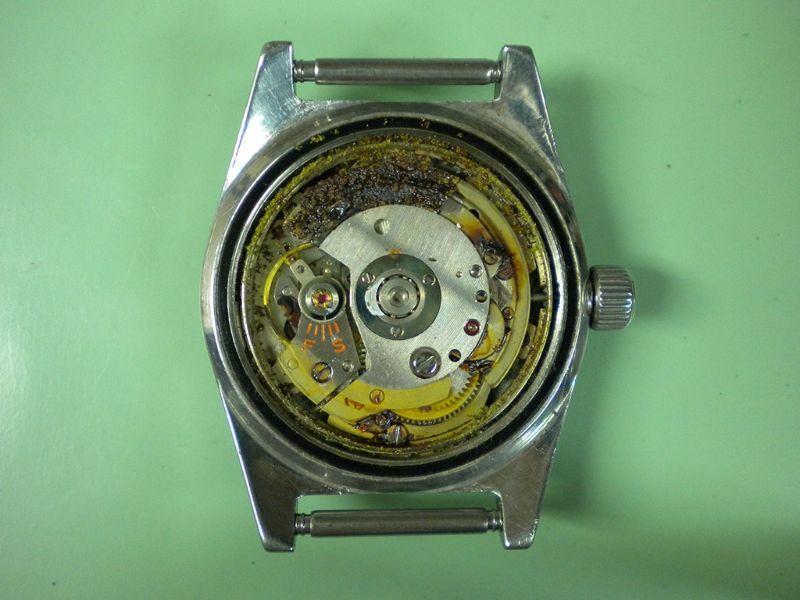 I had a feeling removing the dial could be tricky! I soaked the dial retaining feet and screws in penetrating oil for about 24 hours the tried breaking the locked screws by tightening slightly then slackening. With the first one it worked a treat and the screw undid, but the second one was jammed tight. I gave it another 24hours with some more penetrating oil and gave it another go but the inevitable happened and the screw sheared. I could have drilled out the screw but I've tried this method before and it invariably makes a mess of the plate so I decided to cut the foot off and solder a new one on. This is the first vintage dial I've tried this method on, however I have done a few AM 6309 dials and SKX's.
This was the dial removed where I'd cut the foot
A shot from above showing where I'd dressed the stump flat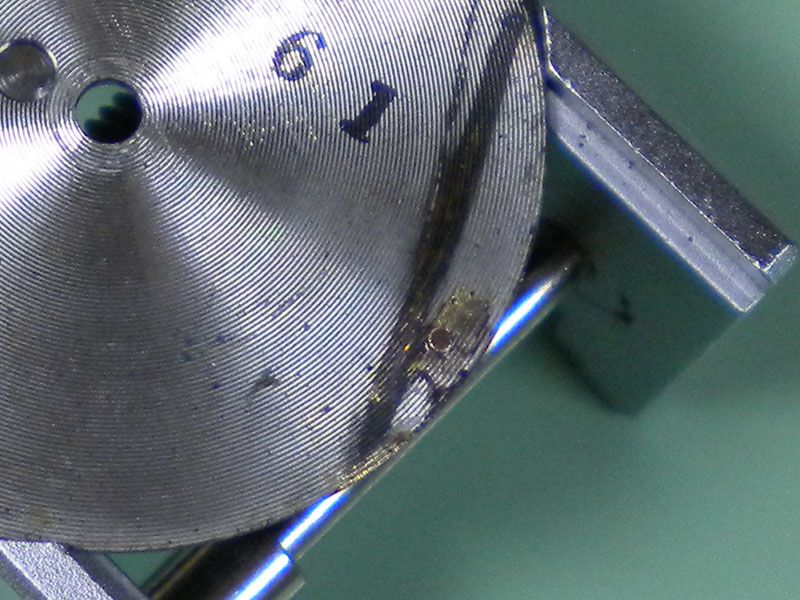 Onto the machine and give it a blast of current
It's on there nicely and it appears to be a strong joint. It's a fine balance because the hotter you get the joint the stronger it is but at the same time you don't want to put to much heat into the dial!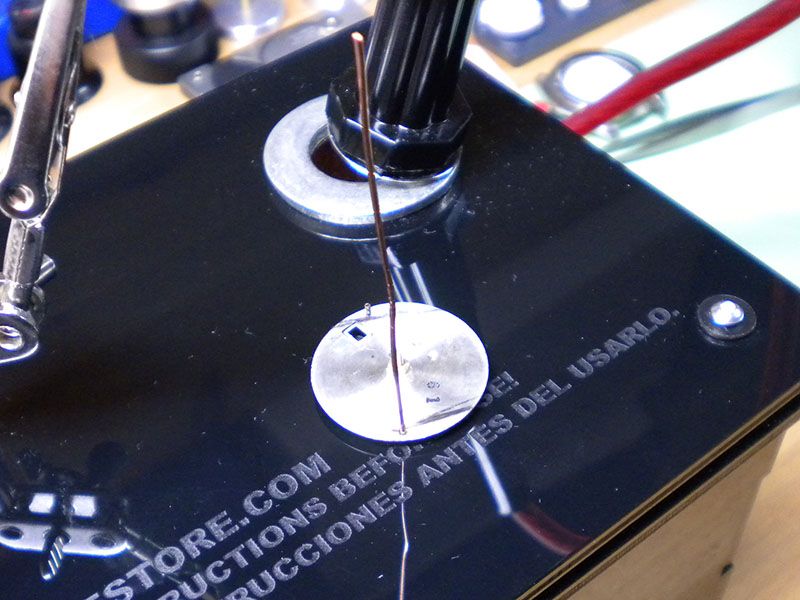 No discolouration on the dial side so all's good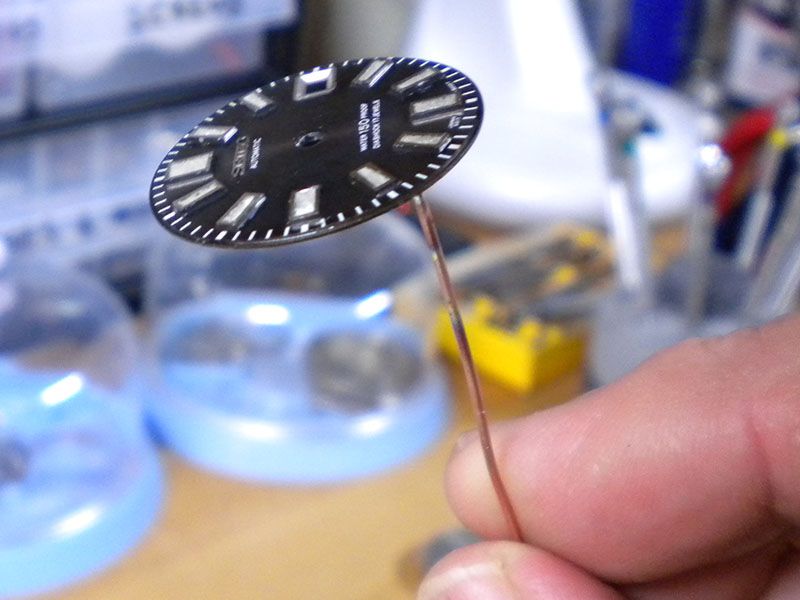 It takes a little fettling of the feet to align the dial centrally but in it goes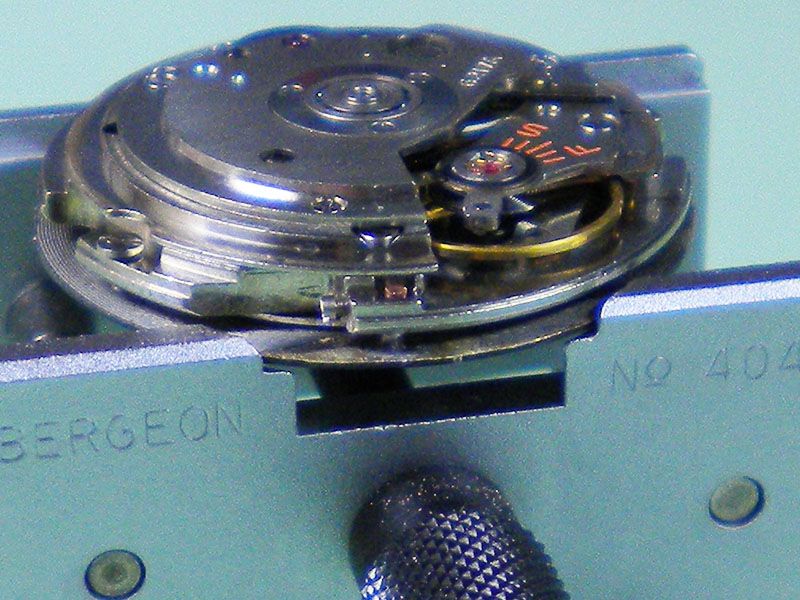 And both feet gripped, I'm very pleased with how this turned out, my pet hate is having to use dial dots!
The dial and handset just need to be relumed now to allow me to finish the job.