Discussion Starter
·
#1
·
Hello fellow Seiko-erz
Just wanted first off to say THANK YOU to all - been a lurker here for years and years and years, well, the other site but you know what I mean! Been a Seiko fan for a loooooooooooooong time - still have the 1984 Seiko SQ Pepsi pictured below and I bought it NEW, lol: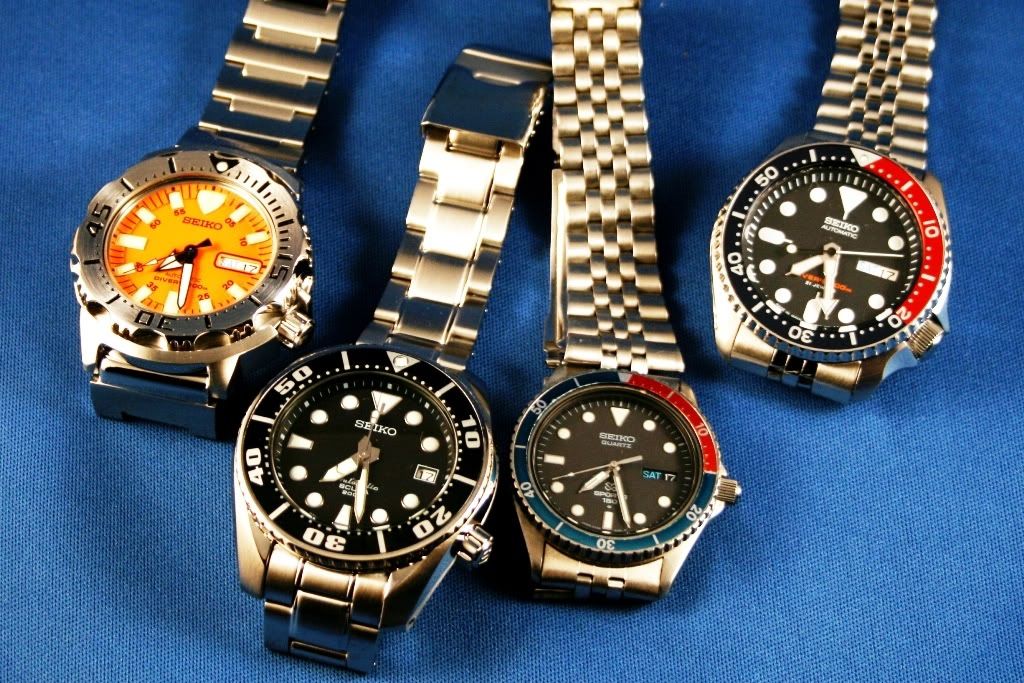 Ok - History: Rich has loved watches I think since when I was in the womb, lol. Then Rich did very well at work - not bragging, just explaining. THEN Rich said "Oh, I want something better than a Seiko - WRONG! Bought a bunch of Panerai, Rolex, Omega's all of these - I don't own these anymore, more on that...
Back to story - about a year ago went through major, fugly divorce - was GREAT for ME and GREAT for my boy's, BEST, really - all GOOD
But - so went the 4 higher end watches Panerai and Rolex included. Then, the "dark Year" where I basically stuck to G-Shock, screw watches, hate everyone, etc. Bad. BUT - here I AM. Always lurked, always looked at the new models, did it all.
And NOW - HI!
Just secured my first 6309 7040 from 1971!!! Yeah!! I will post pics but consider you all to have a new memeber, if you will accept me!
Cheers!
Rich