Discussion Starter
·
#1
·
Opinions vary on this watch, and my reaction when first seeing pictures of these was "no way." At one point I owned (new) one of the even more limited Black Manta Ray divers, and while the manta ray dial was truly appealing, I always had a problem with the hands and basically I never got used to the big black hunk of metal on my arm. It's long gone.
Recently I've felt a need for a colored dial to add to my mix and I kept looking at this one, wondering how crazy it was they actually produced it. After a while, that quirkiness became appealing to me so I searched a bit to find one not too insanely priced though it no doubt cost more than its original price from, what, 2005? I would easily call it 95% (any defects visible are not on the watch). Really one of those watches hard to capture well in photographs (impossible to see the wave pattern on the dial in this one).
My new (to me) ALBA Ji Dai (999 made):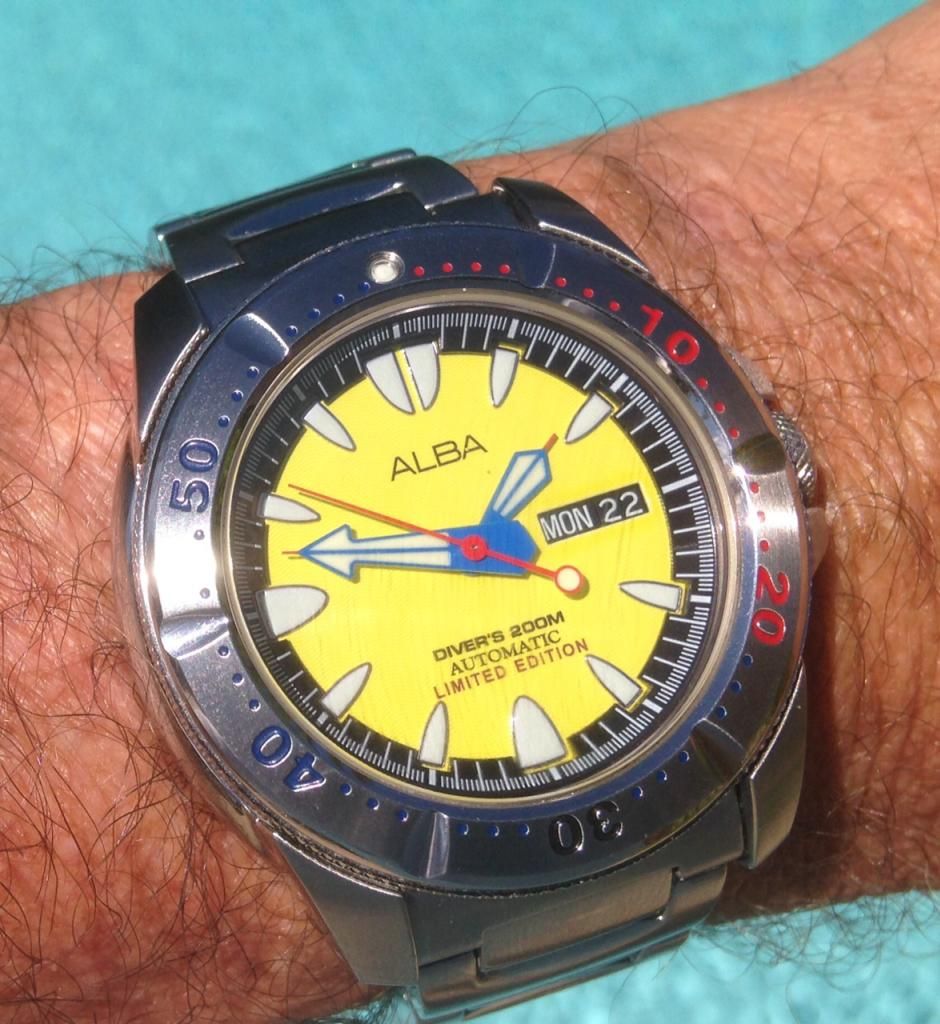 And my old Black Manta Ray (400 made):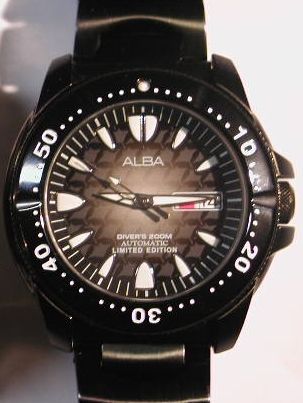 As far as I know the only difference between the Ji Dai and other Manta Rays are the dial and hands, as well as that the Ji Dai comes with a sapphire crystal.