Discussion Starter
·
#1
·
The choice of period correct straps for Seiko 1960's divers has been a bit limited up till now. You could spend forever looking for an original 19mm waffle, tyre tread or chocolate block strap like the ones pictured.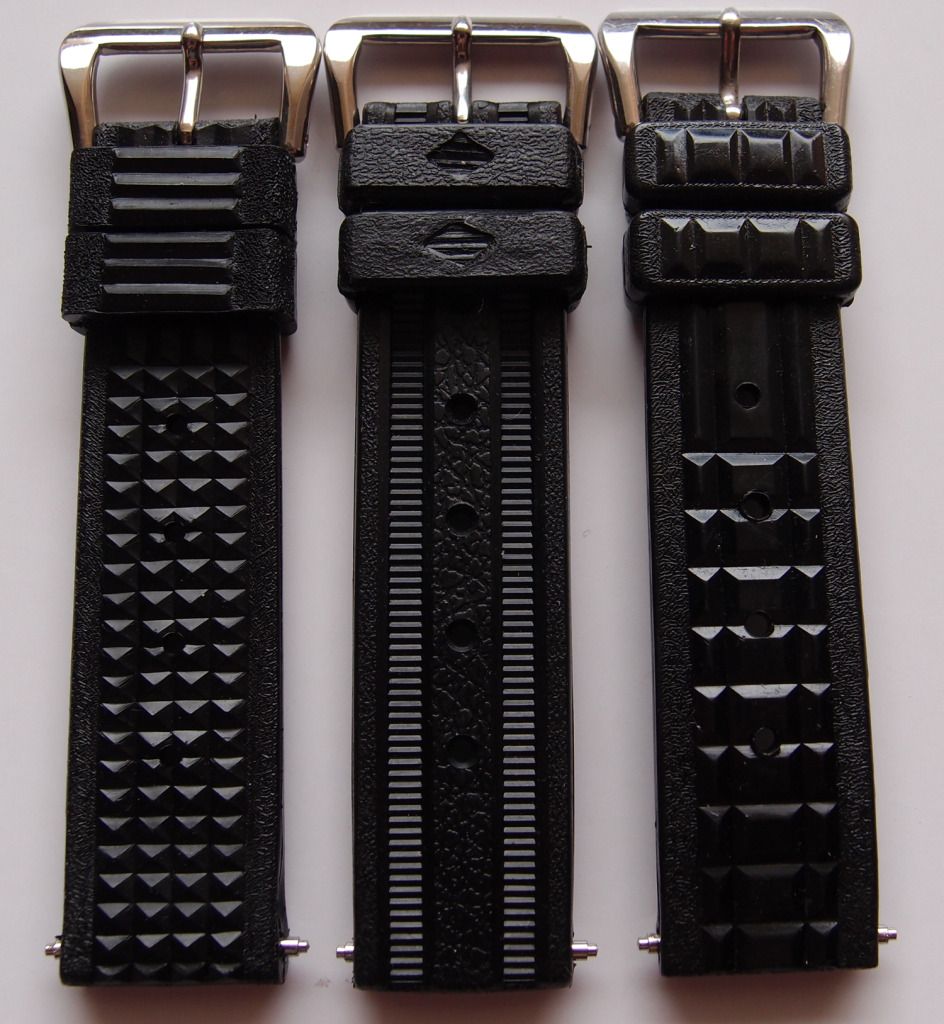 (The above picture is courtesy of Clayton (150m), the man with all the original 1960's and 70's Seiko divers watches, parts, straps, and accessories you could ever hope to see!)
Or if you own a 62mas you could even select a 19mm Swiss tropic option. If you were looking for something made from modern materials in the correct style then Canadian Will Jean has manufactured a fantastic reproduction waffle strap for the past few years and most 6215's, 6159's and 6105's have ended up on one of those. Technically however, this is not the correct choice for the 300m Professional range of divers, (reference 6215-7000/1 and 6159-7000/1) as general opinion is that these came only on the tyre tread or chocolate block straps, not the waffle.
Fast forward to now and Will Jean has manufactured excellent reproductions of both the tyre tread and chocolate block strap in addition to the waffle, so I recently placed an order for a chocolate block version to go on my 6159-7001. It arrived today so I fitted it, took a quick picture and I think it looks so much better than it ever did on the waffle. Apologies for there only being the one picture but I was in a bit of a hurry this morning before I had to go out!