I find this new set of 4 watches based on the DressKX lineup really appealing. Rowing Blazers is the colloborator, only 888 of each, much like a vintage Sushi Roll or the reissues of the 1990s using the 7S36.
I do not think that the inner chapter ring rotates but if it does I will be buying the orange dial one if I can find it !
Just got informed that the 30 marker is right side up, indicating a fixed (non-rotating) chapter ring. Thank You
@cd__god
SRPJ57, SRPJ59, SRPJ61 and SRPJ63 not sure which color dial matches which SRPJ number.
Here is the article on GearPatrol: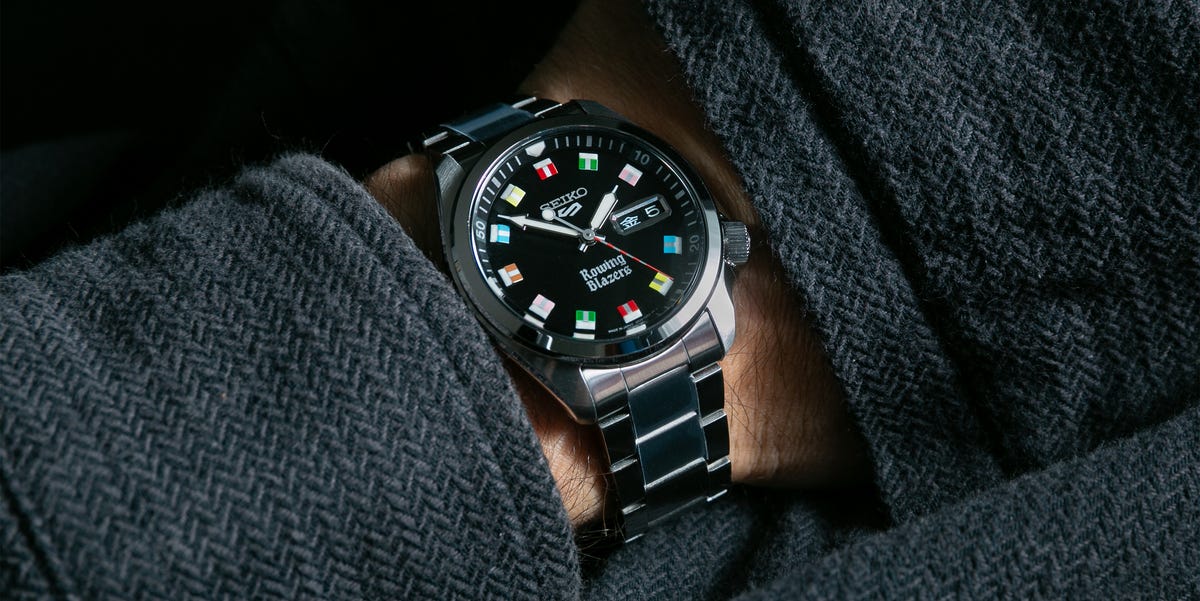 The newest joint venture based on the Seiko 5 Sports brings some serious cool.
www.gearpatrol.com