Discussion Starter
·
#1
·
So, after deciding that No, I didn't need anymore 6309's as I have two perfectly good ones. Both of which are good runners & can even be dived with.
Then to quote Noel Coward "I can resist anything, except temptation!"
I saw a listing on ebay for "Seiko Dive Watch 150 meters."
No model number, no description other then "Had this a long time, not original strap"
So I clicked on it. Well, you have to, don't ya, lol!
And I saw these two rather outa focus images.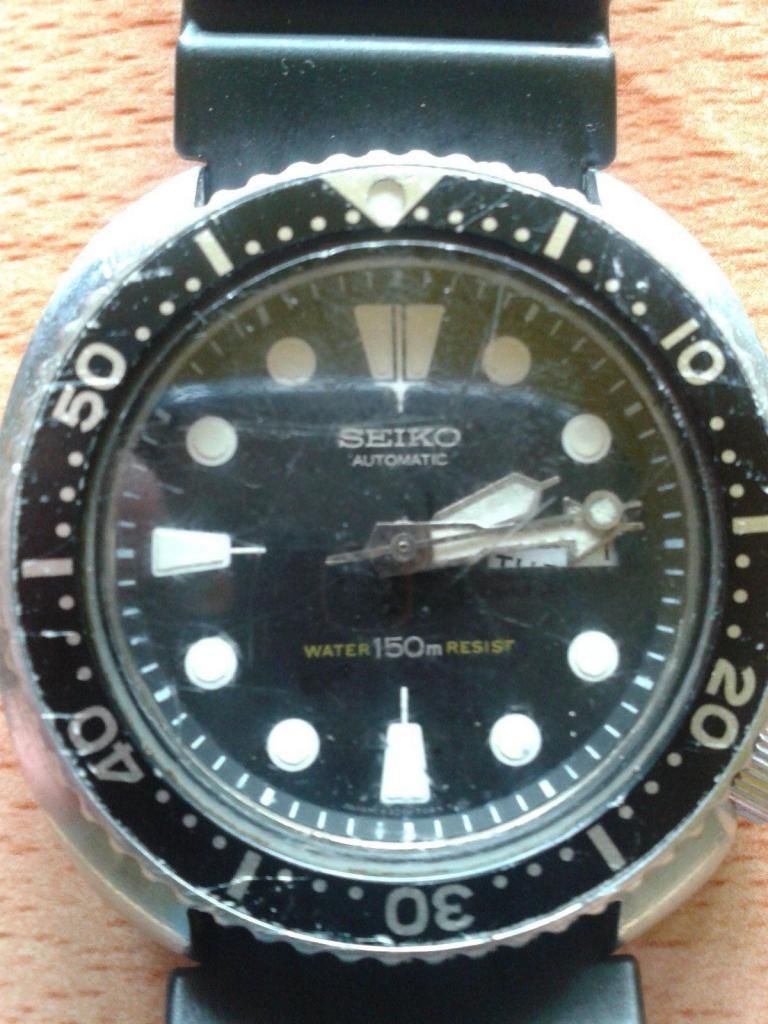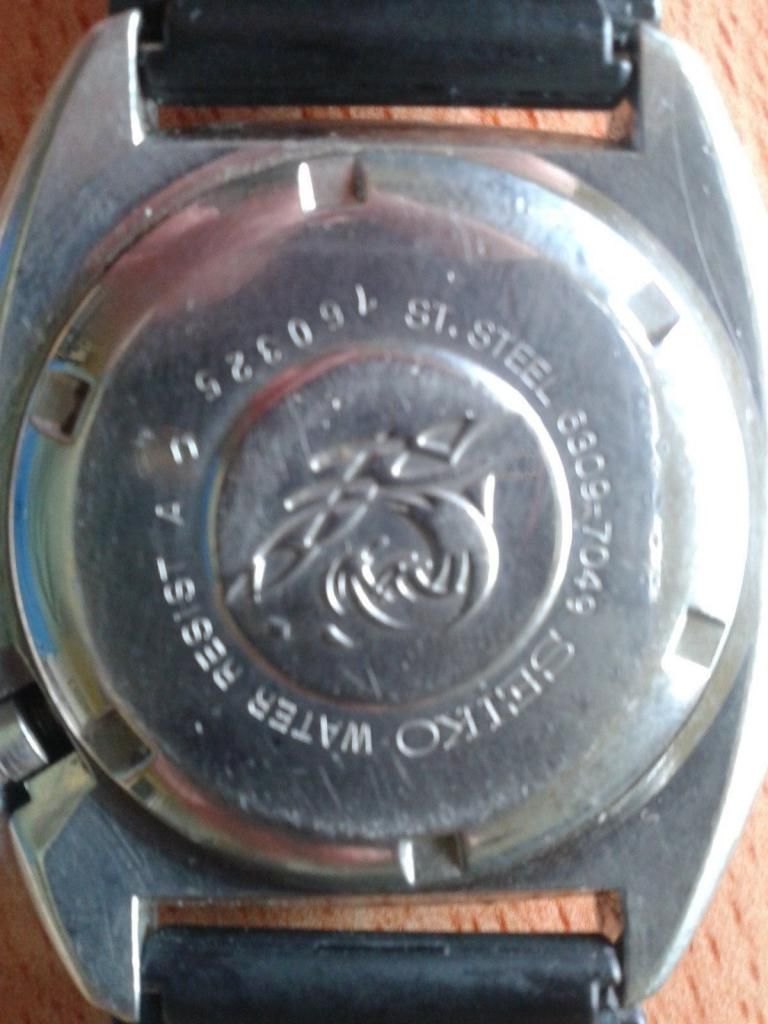 To cut a long(ish) story short & "He who hesitates loses" I smashed in a low bid & damn me I won
.
It was not all gravy though. The Seller had next to no history or feedback so I might not even have got it. But hay, that's what Ebay/Paypal' protection is for, right.
Worse that could happen was that I'd get a refund in 8 days (well, worse that can happen is I lose my money, but cant see that happening, always had good luck with ebay/paypal so well ride it a bit longer

)
Well, its looking like riding the risk train is still working for me, which is good coz I'm not changing my habits this late in life

But I gambled (the guy had Zero Feedback, Zero Sales in 7 years), pulled the trigger & won.
So, she's here. a few quick pic's I took @ work:-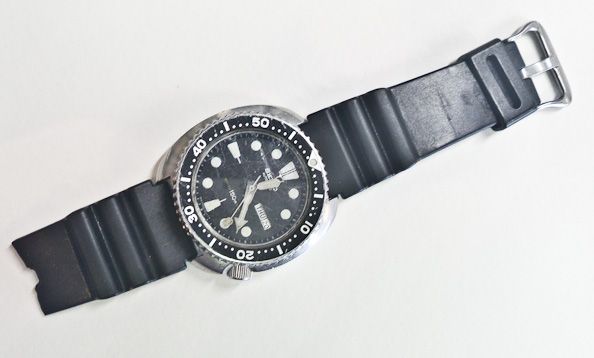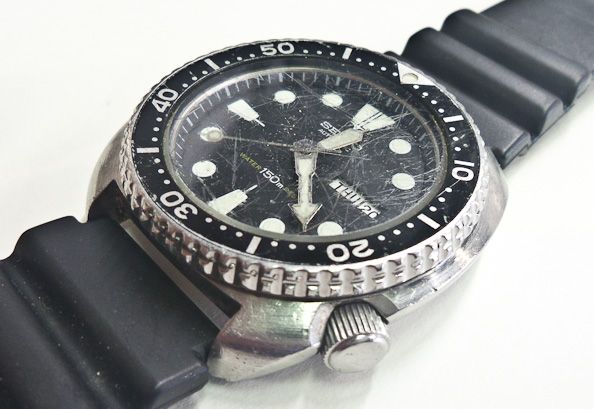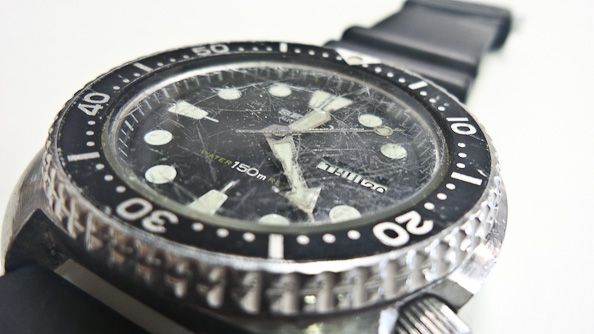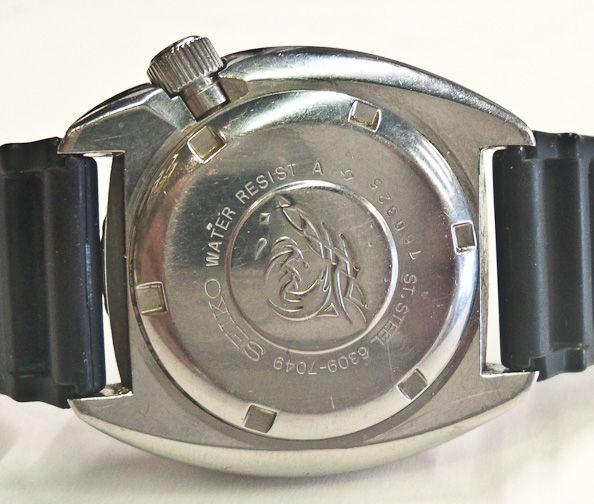 First off, its had a HARD life. Turns out the seller works in house removals & has worn this puppy daily for years.
She'll need a new crystal for sure (but I tend to do that anyway) and I think a gasket swop & pressure test & I'll leave it there.
Far as I can tell she Original. But I'm sure some of you far more educated in this will chime in & let me know (please).
She sets fine, day sets fine, date sets fine & she fired right up with the smallest of shakes (YAY!)
So, at the minute & 'm wearing it on a blue nato, will sort a gen z22 this week, along with a new window & full gasket set.
So, well, yeah, I'm stoked
..........................