I've had about 30 of these over the years including 3 NOS bezels, one of which was the subject
discussed here
and one or two 6309s have matched this.
Some more pics.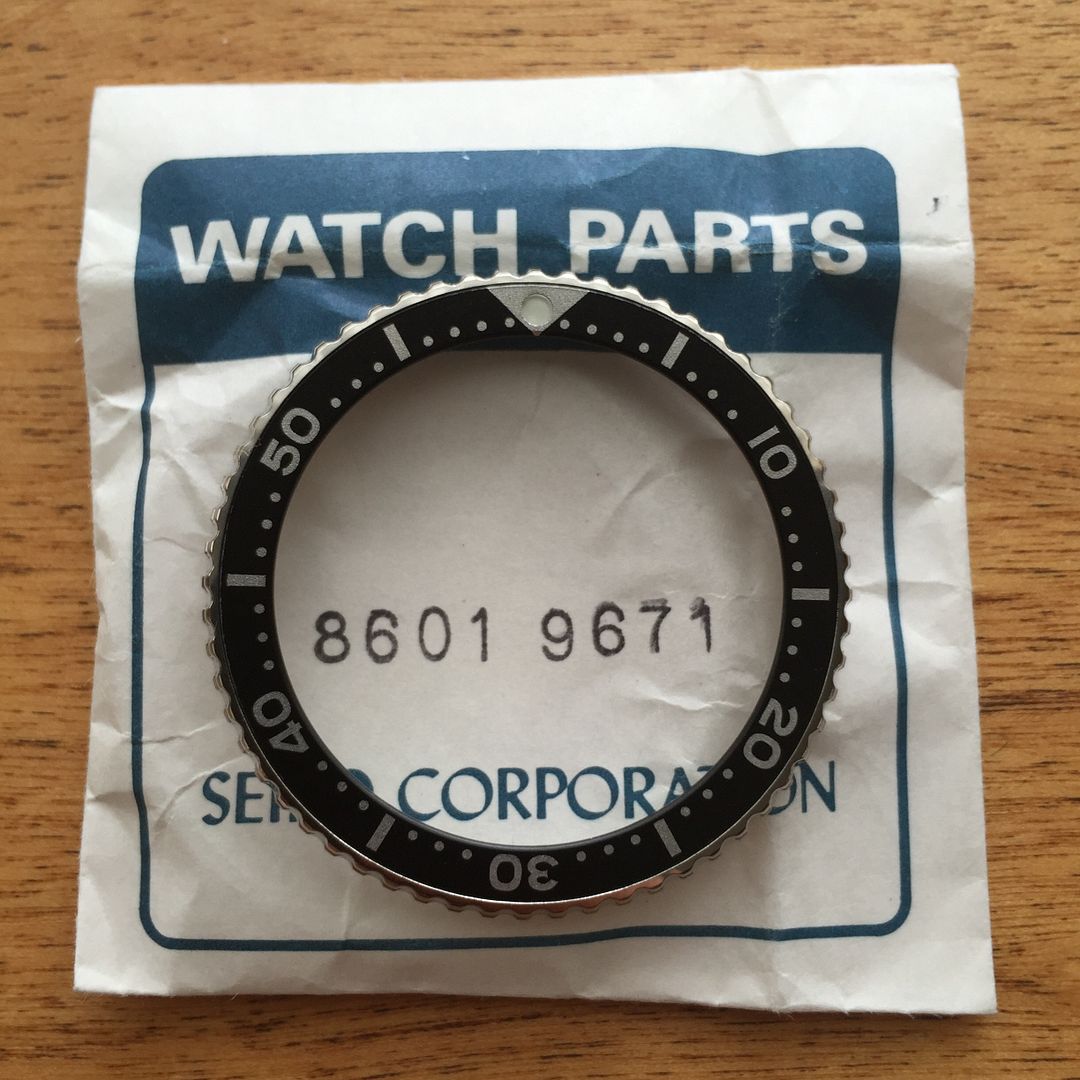 But believe what you want. For me it's a later production with genuine insert and ring that likely was produced at the time of the 7002 or later, the 7002 ring doesn't fit the 6309/6 afaik....
Vange I'd be happy with the watch and with the large spline crown it'll finish it off nicely. I would say that ring is a later replacement, so not strictly accurate in that sense, however it wouldn't bother me after owning the spare as pictured and handling a few with the same machining.