Discussion Starter
·
#1
·
A while ago I wrote a guide to Alba Manta Ray Divers:
Collector's Guide To All The Different Alba Manta Ray Diver Variants...
When I wrote the original draft of that guide, I only had a blue
[size=1em]AL-4005X Manta Ray (the line's namesake) which I had intentionally set out to buy. As it is with these things, After buying it I had to track a bracelet for it, which a fellow forumer was kind enough to sell to me. That quickly had the watch looking like this: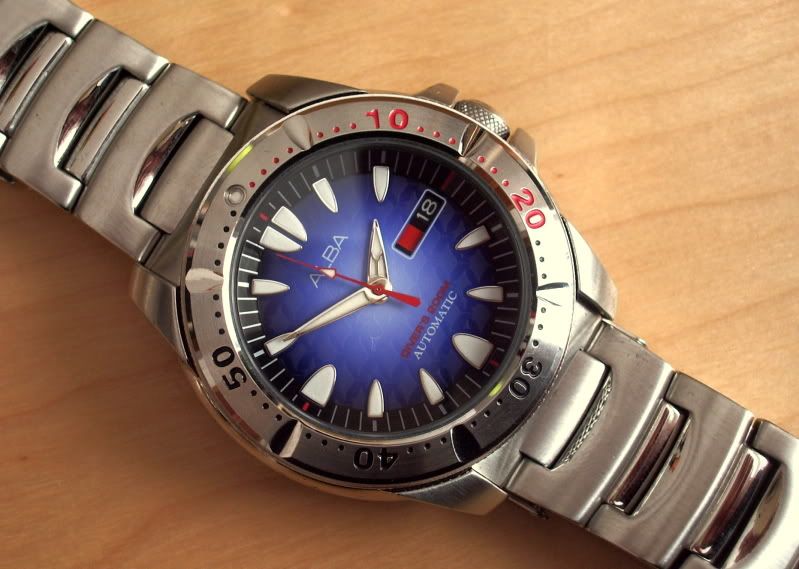 The watch rocked and was surprisingly similar in dimensions and overall fit and finish to watches like the Monster and Samurai. I liked it so much, that when I saw it's black dialed and black bezeled
[size=1em]AL-4015X brother listed for a song, I jumped all over it without thinking twice: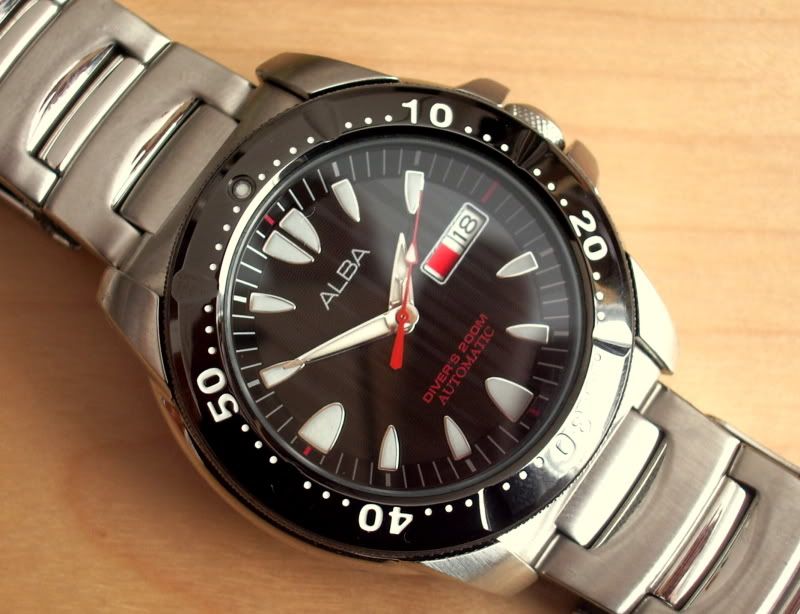 I was pleasantly surprised at how much I enjoyed this one. It is much easier to match to clothing than the blue manta-ray, and the oddly polished bezel works well with this piece. I held on to both and enjoyed them for a few years, until a month or so ago, when a fellow forumer decided to sell his orange dialed
[size=1em]AL-4013X. By now I'm such a fan and the price was so low, that I just contacted him an bough it. The watch was described in much rougher condition than what I received. I was planing on having it refinished, but what I received was in such good shape that it didn't need anything, and into the watch box it went. here is the watch so you can see what I mean: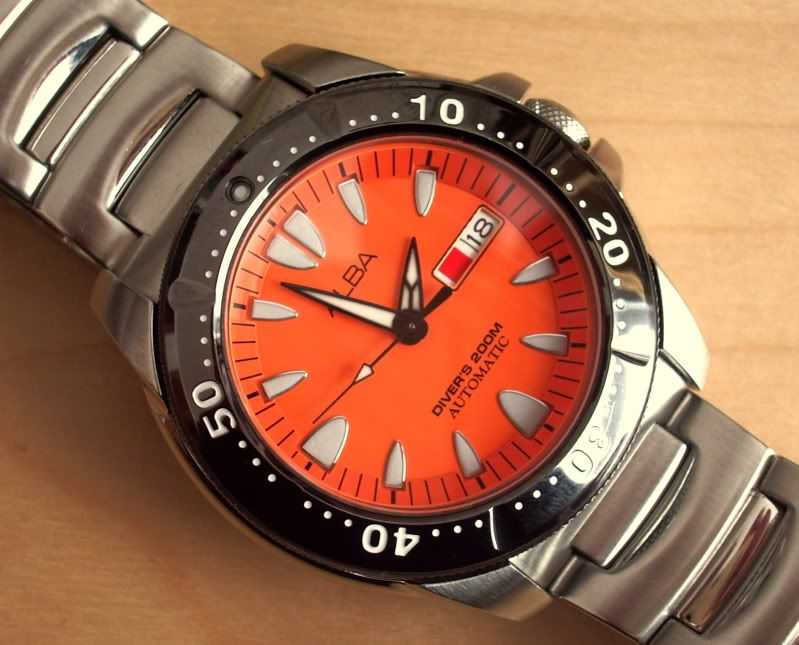 Here is a picture of the happy family: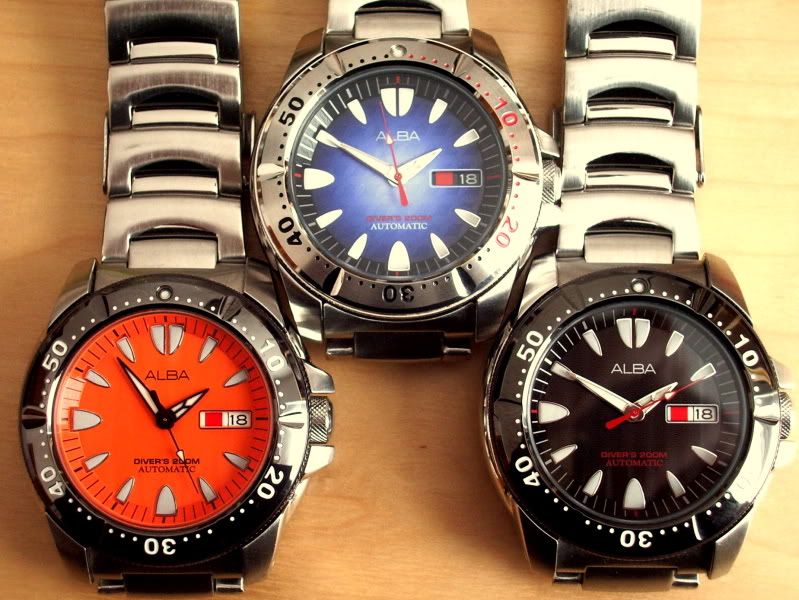 and here is a bad picture showing the Manta Ray next to some other popular seiko divers so you can get a rough idea of its size: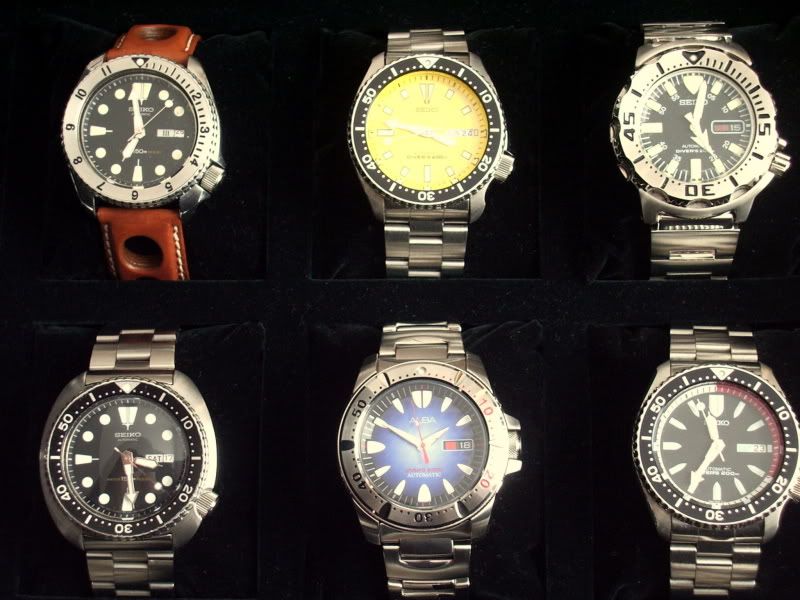 Overall I'm a Huge fan of this line and would highly recommend them to anyone looking for an undervalued seiko diver. Now to hunt for the
[size=1em]Limited Edition black AL-4055X.
;D