Discussion Starter
·
#1
·
I posted something similar on another forum, but this belongs here, too, I think.
---
A recent trend in my collection has been vintage Seikos. It started with my November 1976 6139-6002 acquired from a fellow WUS member. I had been on the hunt for a blue one, but something about the gold dial stuck with me. There have been other acquisitions between these, but they are for another story.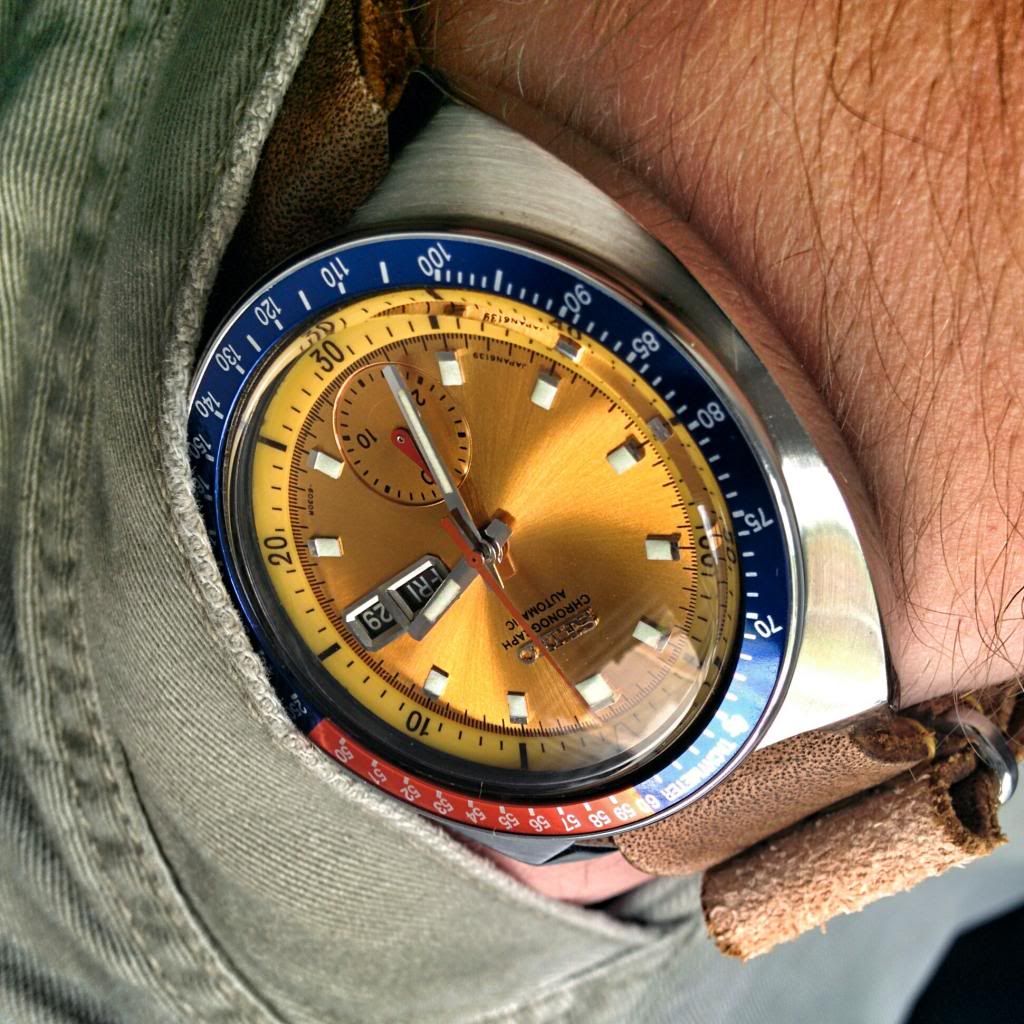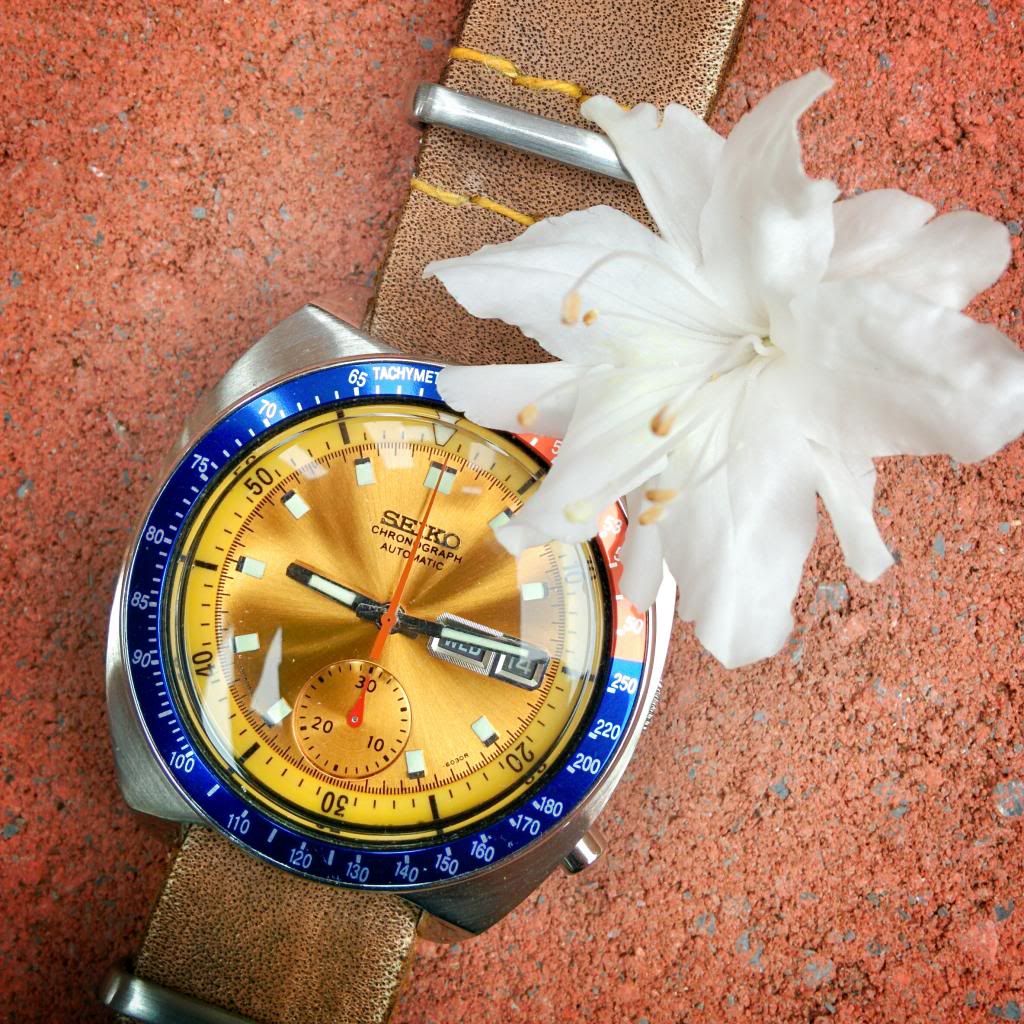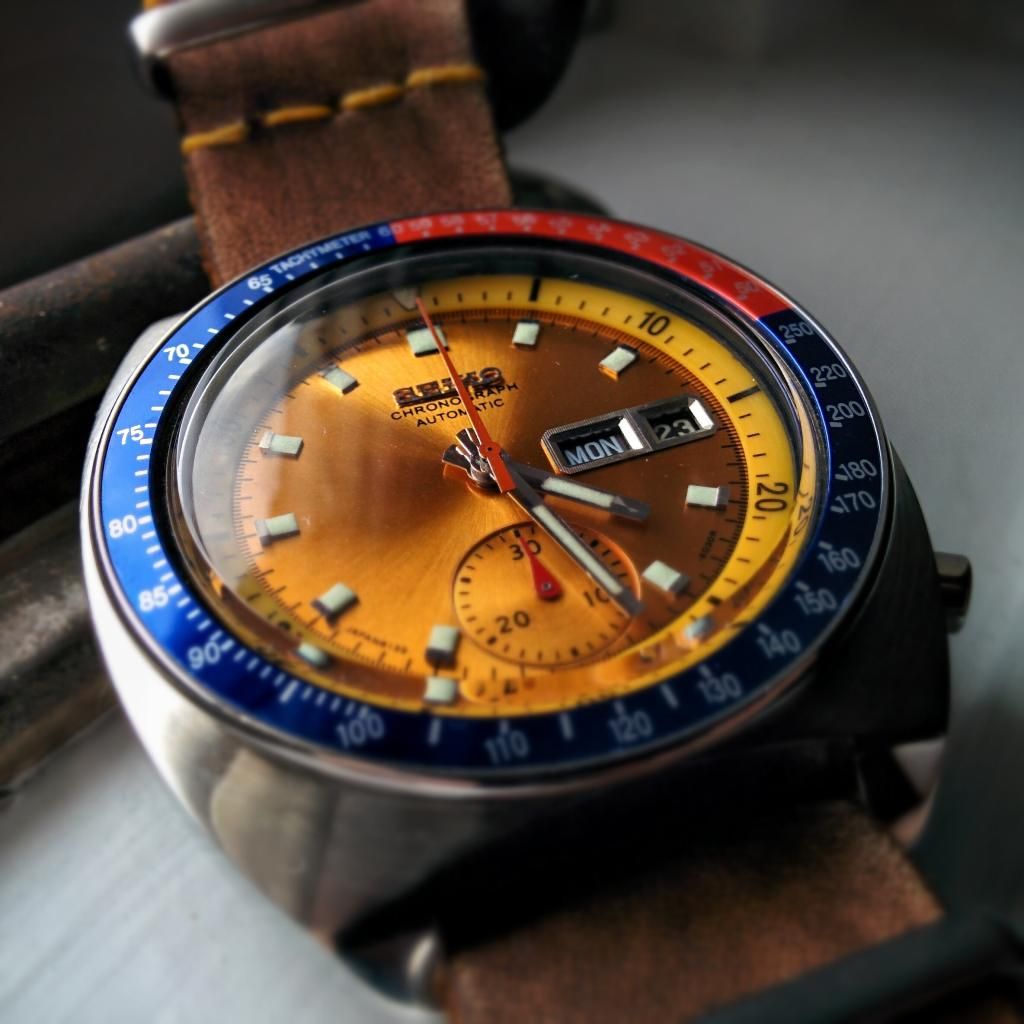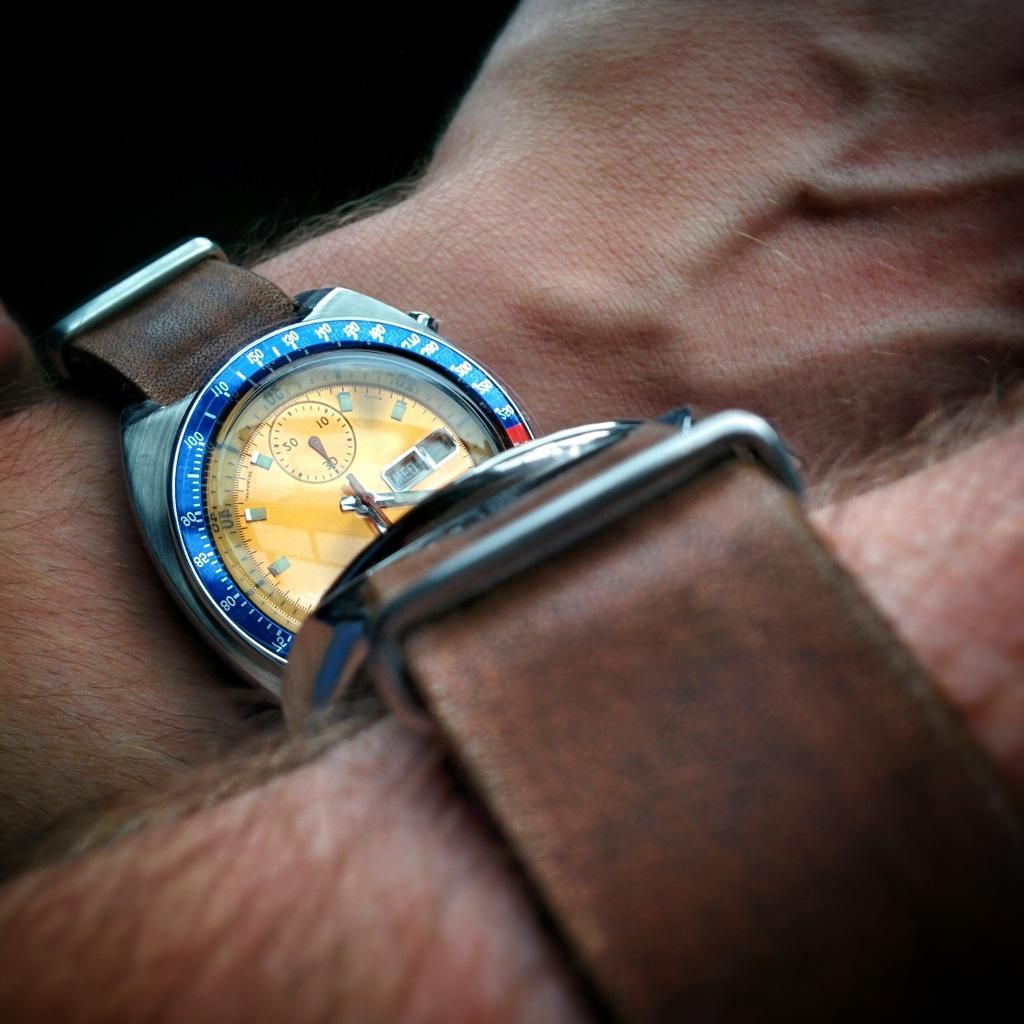 It's stunning. Really beautiful. So amazing, in fact, that when my wife first saw it she said to me, "I didn't really like these when you would show me photos of them, but now I can see why you like them so much." If that's not a ringing spousal endorsement, I don't know what is.
Next came the October 1969 6139-6000 with silver Proof dial, Kanji date, and notched case. I found this one on f29 about 2 hours after it had been posted. It's not mint, it's got a ton of patina and wabi, but it's got even more history behind it. It was being sold by the original owner's son. The father wore the watch while in the Air Force. From the seller: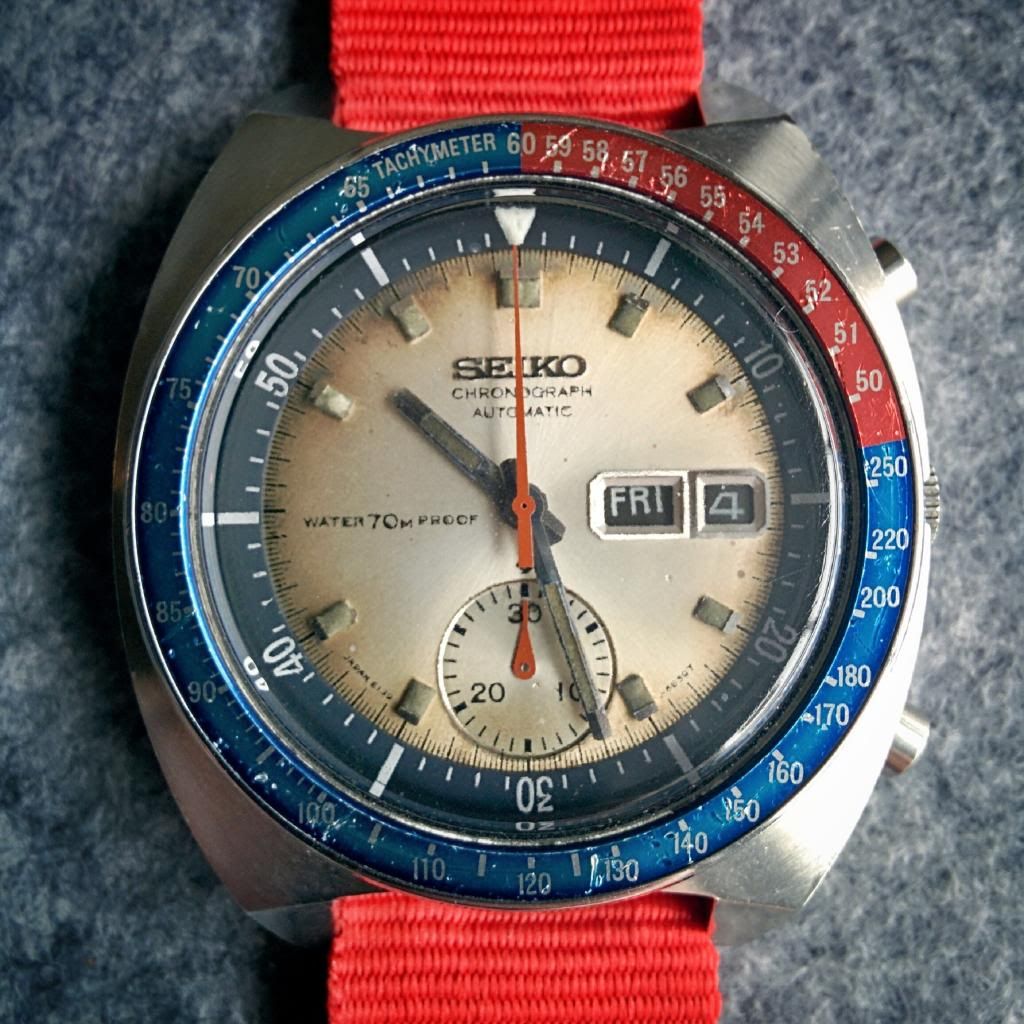 My dad retired a command pilot with rank of major in the Air Force. Was stationed for the majority of his career at McChord AFB in Tacoma, WA

He flew a c-7 caribou in Vietnam in the late 60's, transporting troops, dropping paratroopers and dropping supplies to bases under siege.

His plane was shot up a number of times...the closest time was when a bullet went up the back of his seat and lodged in the headrest. A few of his friends' planes were blown up in mid-flight right next to him.

He joked about the .38 pistol that they issued him during missions...the fact that he had to turn it in to the armory after each mission made him think they only issued it so that he could shoot himself if he were to crash.
Nonetheless, he would keep a few extra rounds from each mission so that he soon had a pile of rounds in his pockets.

After Vietnam he became a missile launch crew commander for a minuteman nuclear ICBM.

Then he flew a c-141 for 20 years. When they would fly near Russia, Russian fighter planes would fly parallel to them a few miles away.

He delivered nuclear bombs to bases and landed at bases that didn't exist on a map...I remember him saying he went to Area 51 and joked with one of the guards about what was kept inside the buildings. The guard didn't think it was funny.
At some point, I may clean up the case and possibly replace the crystal, but there's so much history with this watch that I almost hate to think about taking anything away from it. It's one of my favorite watches to wear in my collection.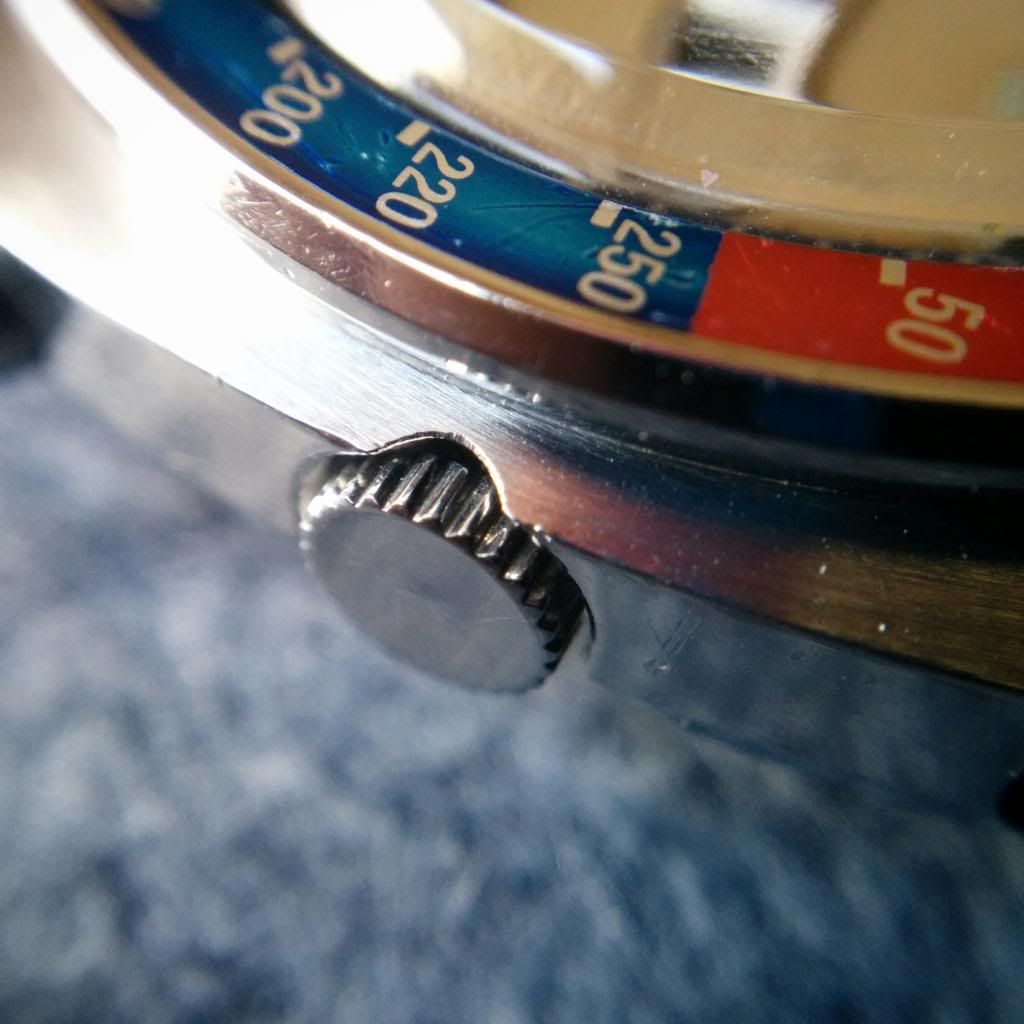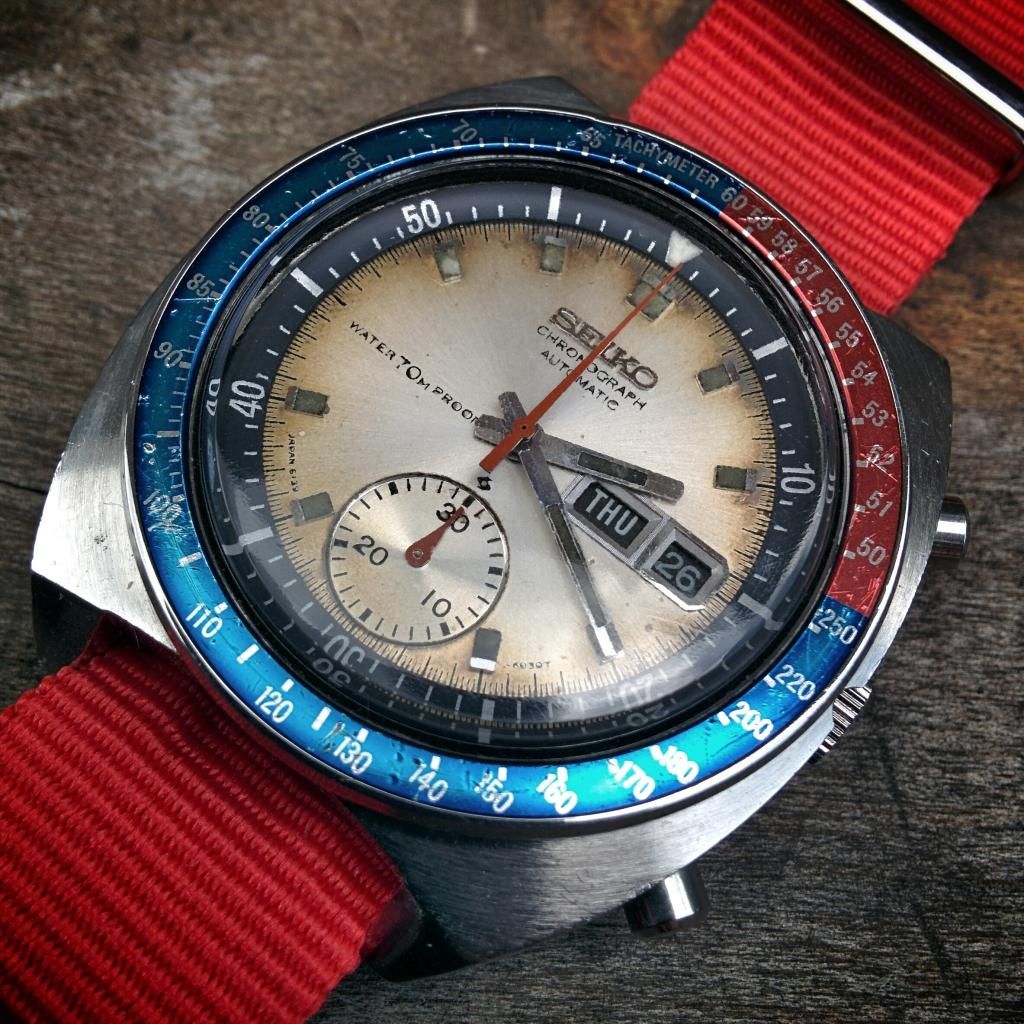 The November 1970 6139-6000 with Resist dial was the first time I bought the same watch with a different dial color. It also set in motion the goal of finding a blue dial to complete the set.
That goal was achieved last week during one of my late night eBay browsing sessions. (These always cause trouble, don't they?) The photos for the listing were terrible. It described a functioning watch, that it would need cleaning, but that it kept time. I lowballed the Make an Offer and went to bed. The next morning, I woke up and was surprised to see that my offer was accepted. Excitement - and some trepidation - took over as I paid up. What was I getting? I'd know in a few short days.
It arrived on Friday last week. At first glance, it looked to be in pretty good shape.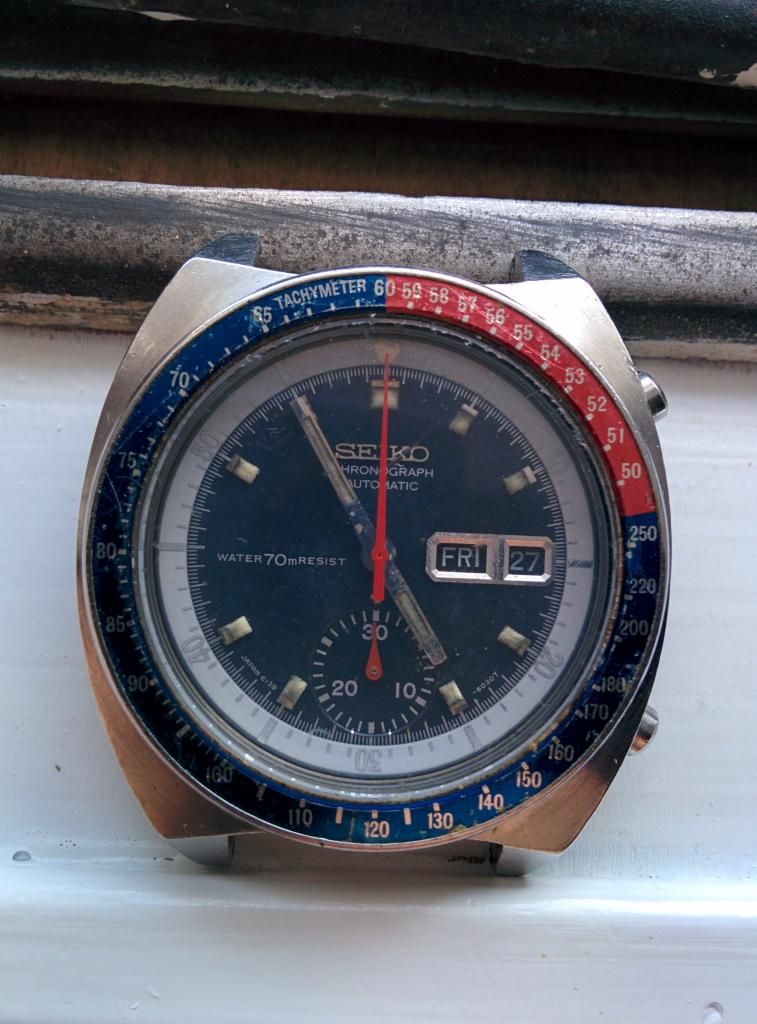 But, the pushers got stuck when pushed in and the case had lots of grime built up in the lugs and caseback. I knew what I was going to do. It was the only thing I could do and I was up to the challenge. The reason I bought this was to take a gamble, see what I got, and clean it up myself.
And that's what I did.
After the cleanup: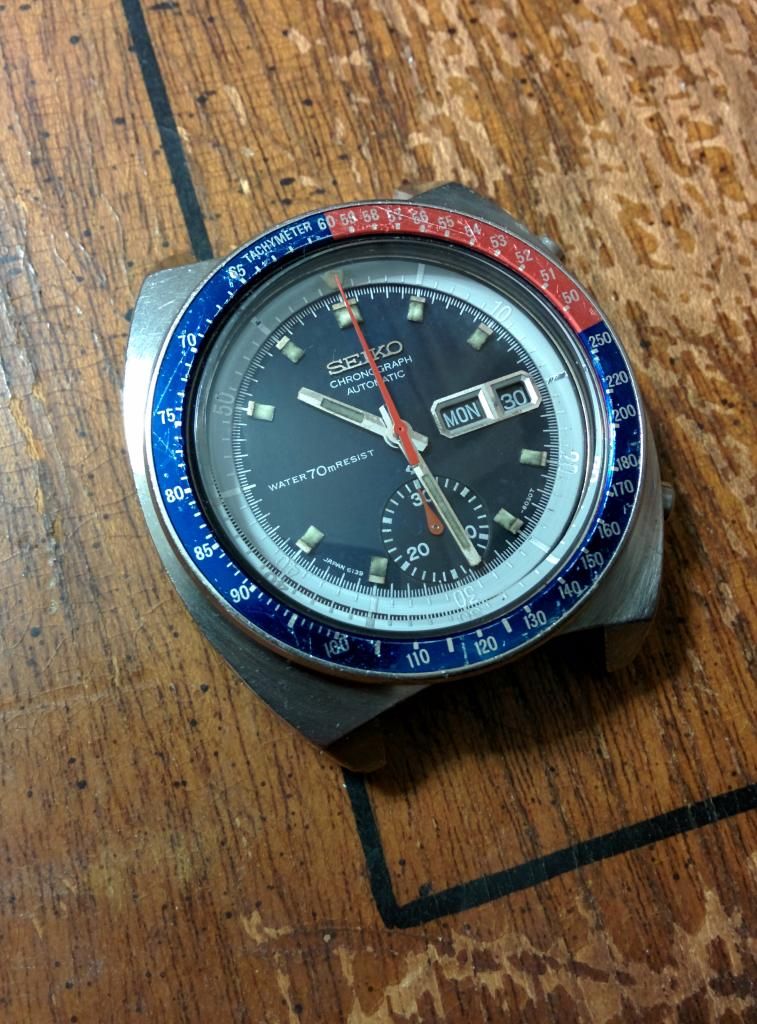 With that, I had my 6139-600x triplets.
And now, the obligatory wrist shot and group shots.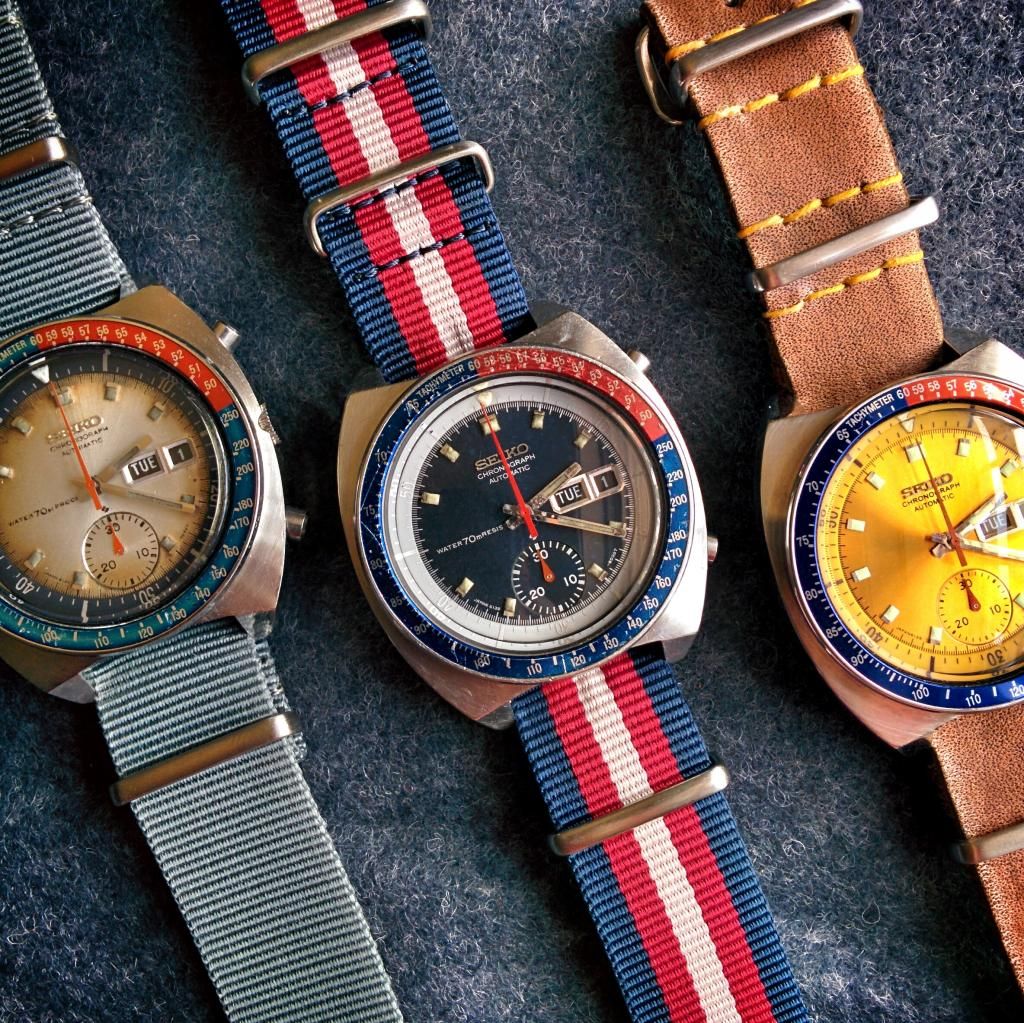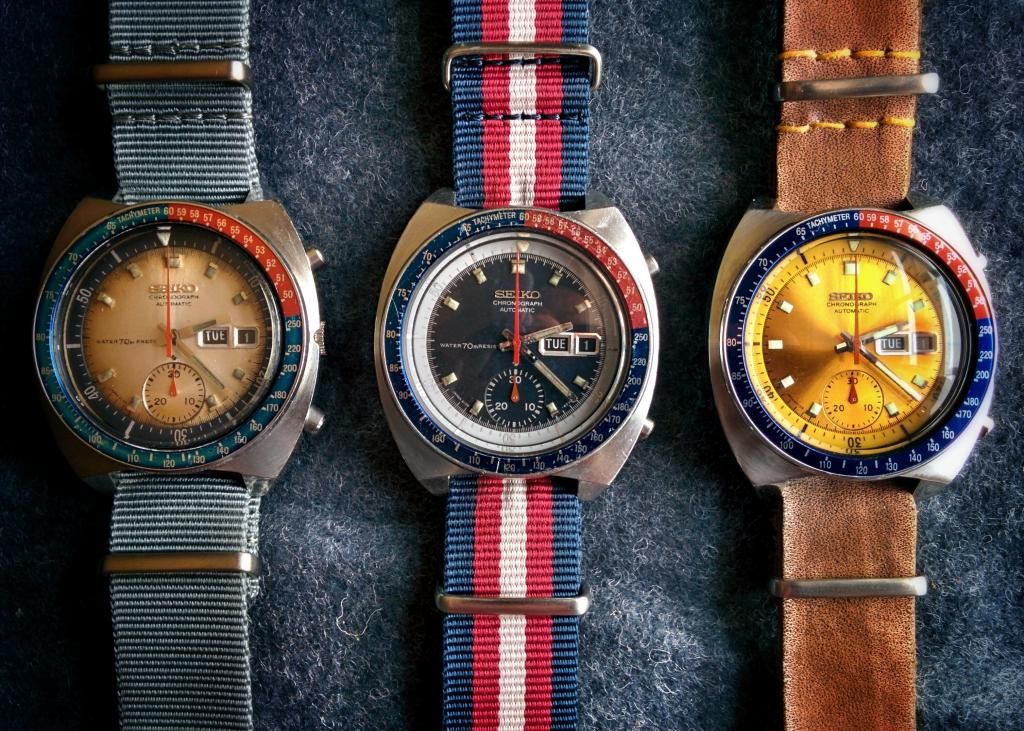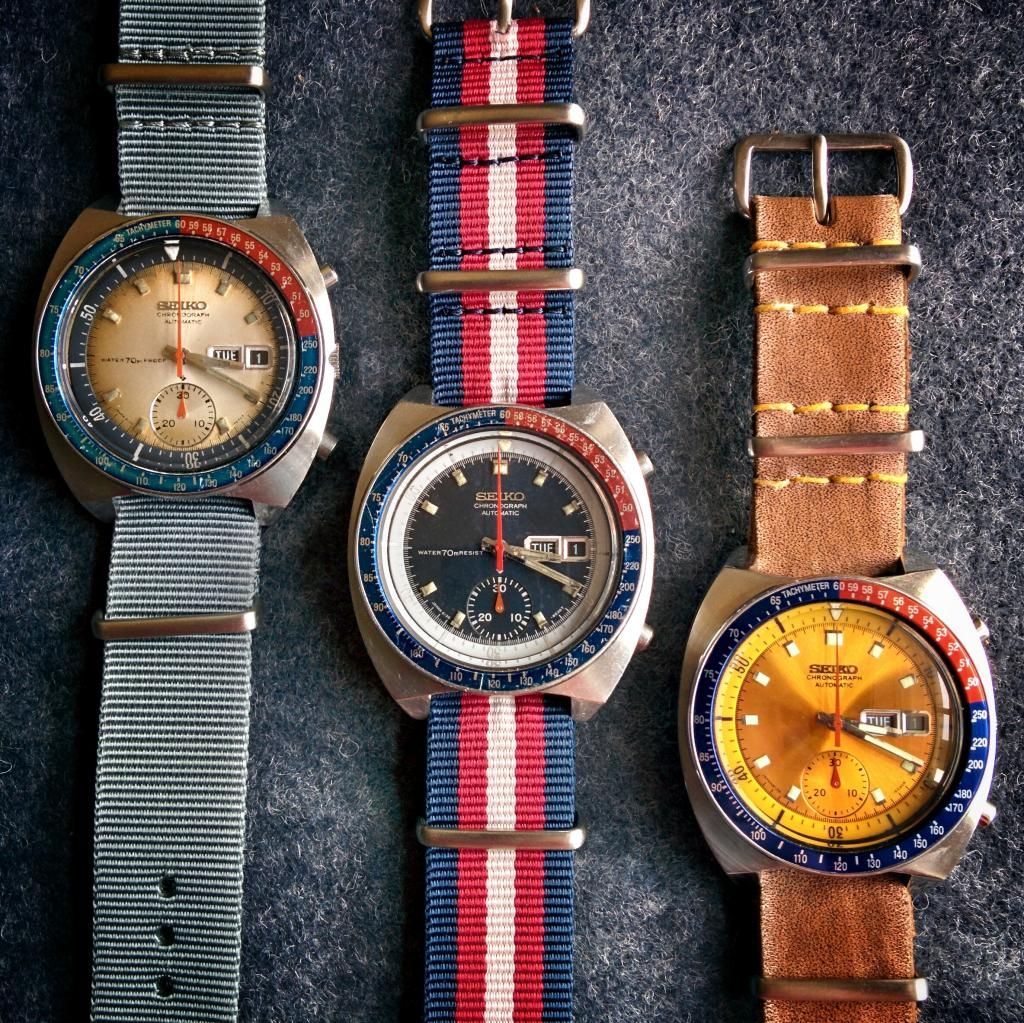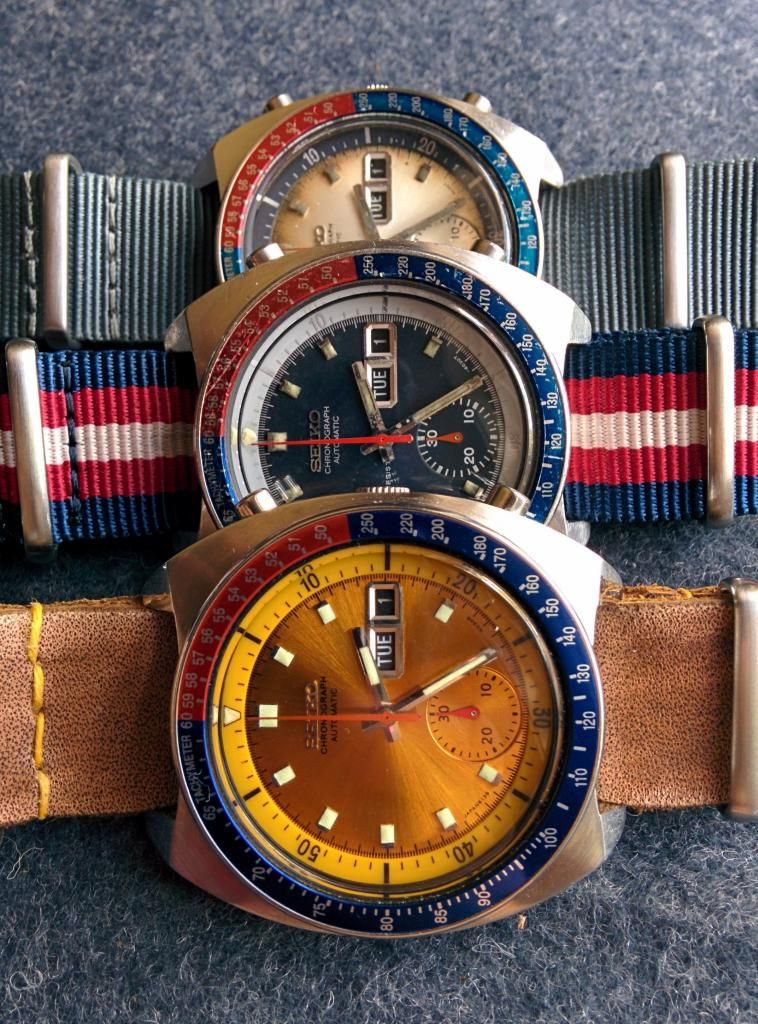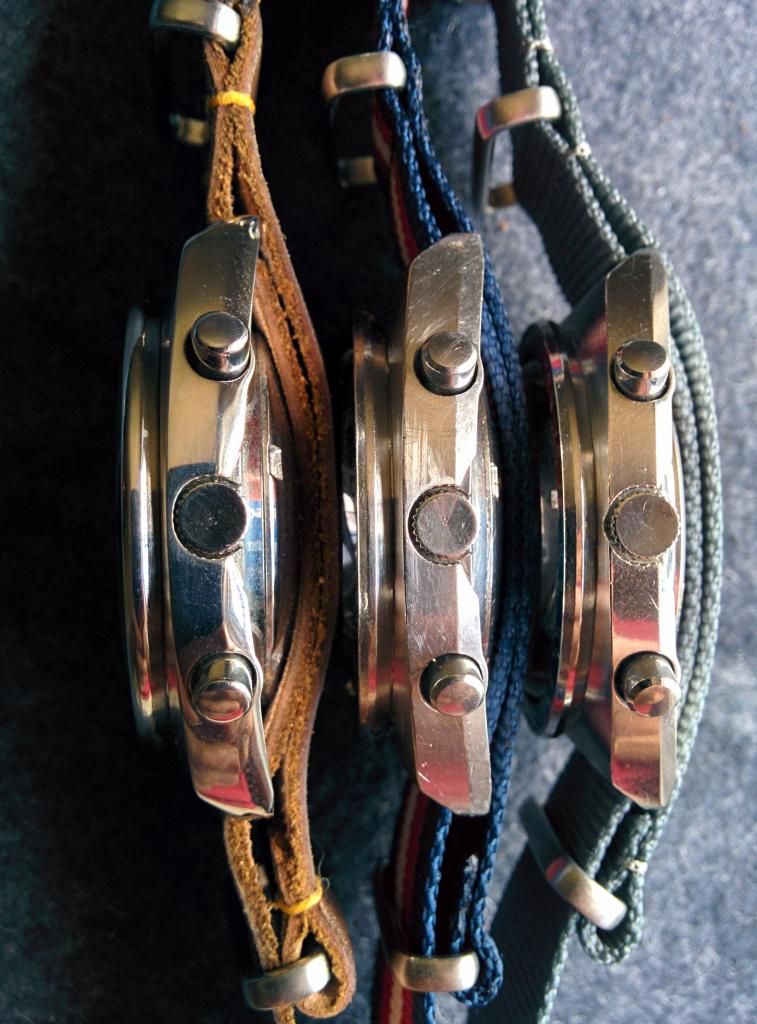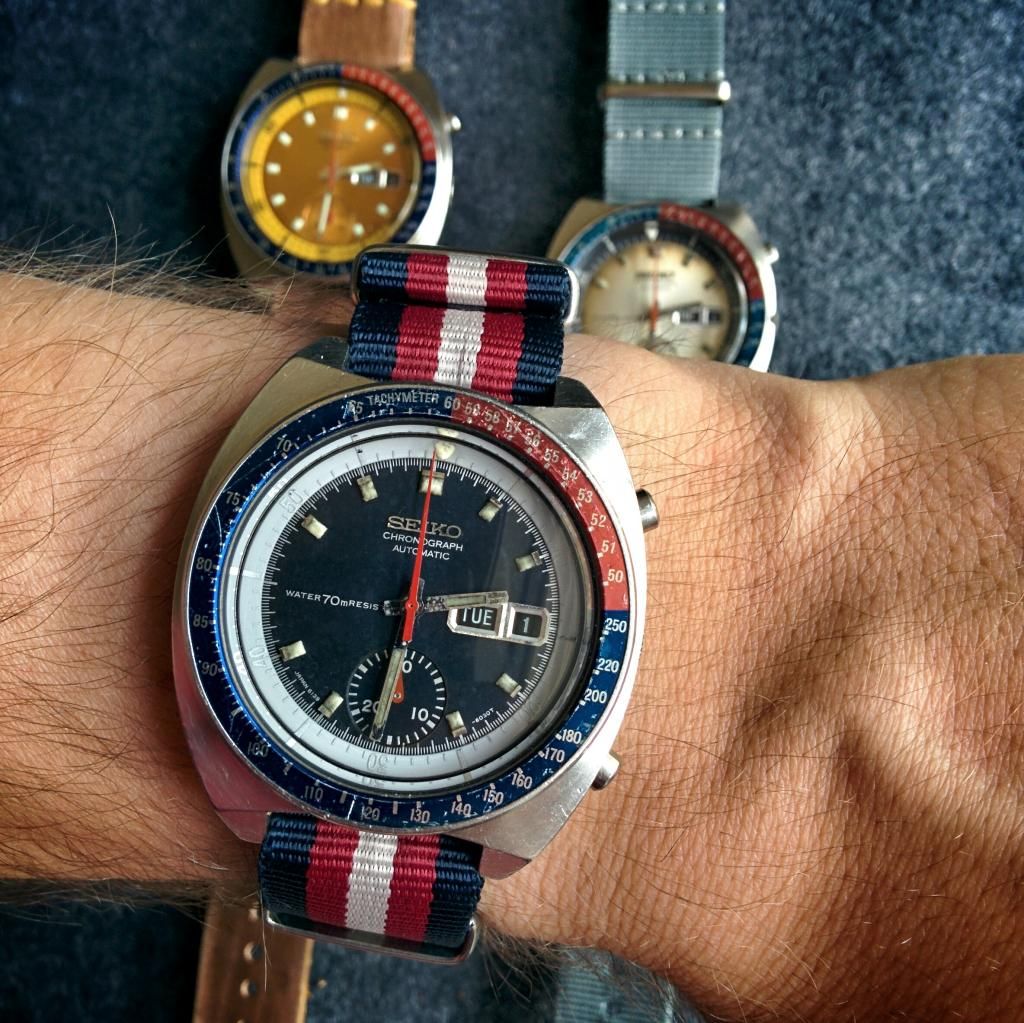 Thanks for reading or at least for looking at the photos!